Auriga Orders Four Terex BT 5092 Boom Trucks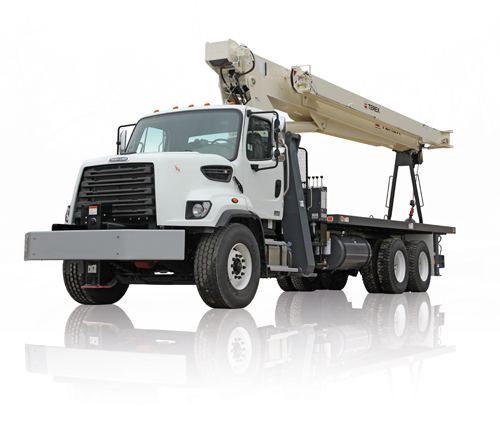 October 30, 2018 - Auriga, one of Mexico's leading crane distributors, is growing its inventory of cranes with the addition of four new Terex BT 5092 boom trucks. User-friendly controls and proven technology make BT 5092 cranes flexible and reliable, suited for a wide range of applications.
Terex BT 5092 boom trucks use a range of commercial truck chassis built to operate on the most demanding job sites and also to travel at highway speed.
Its crane can lift up to 25 U.S. tons; features a four-section, full-power, 92' telescopic boom; has a quick-reeving boom head; and includes an electronic rated-capacity indicator.
Committed to providing its customers with the best cranes and service, Auriga carries several Terex boom-truck models and Genie aerial equipment. The company was founded in 1992 in the Bajío area, and currently has locations in Querétaro, San Luis Potosí, Mexico City, Villahermosa, and Oaxaca.
The new Terex BT 5092 boom trucks will be available at several of Auriga's branch locations.