Liebherr Launches 44-USt Teleboom Crawler Crane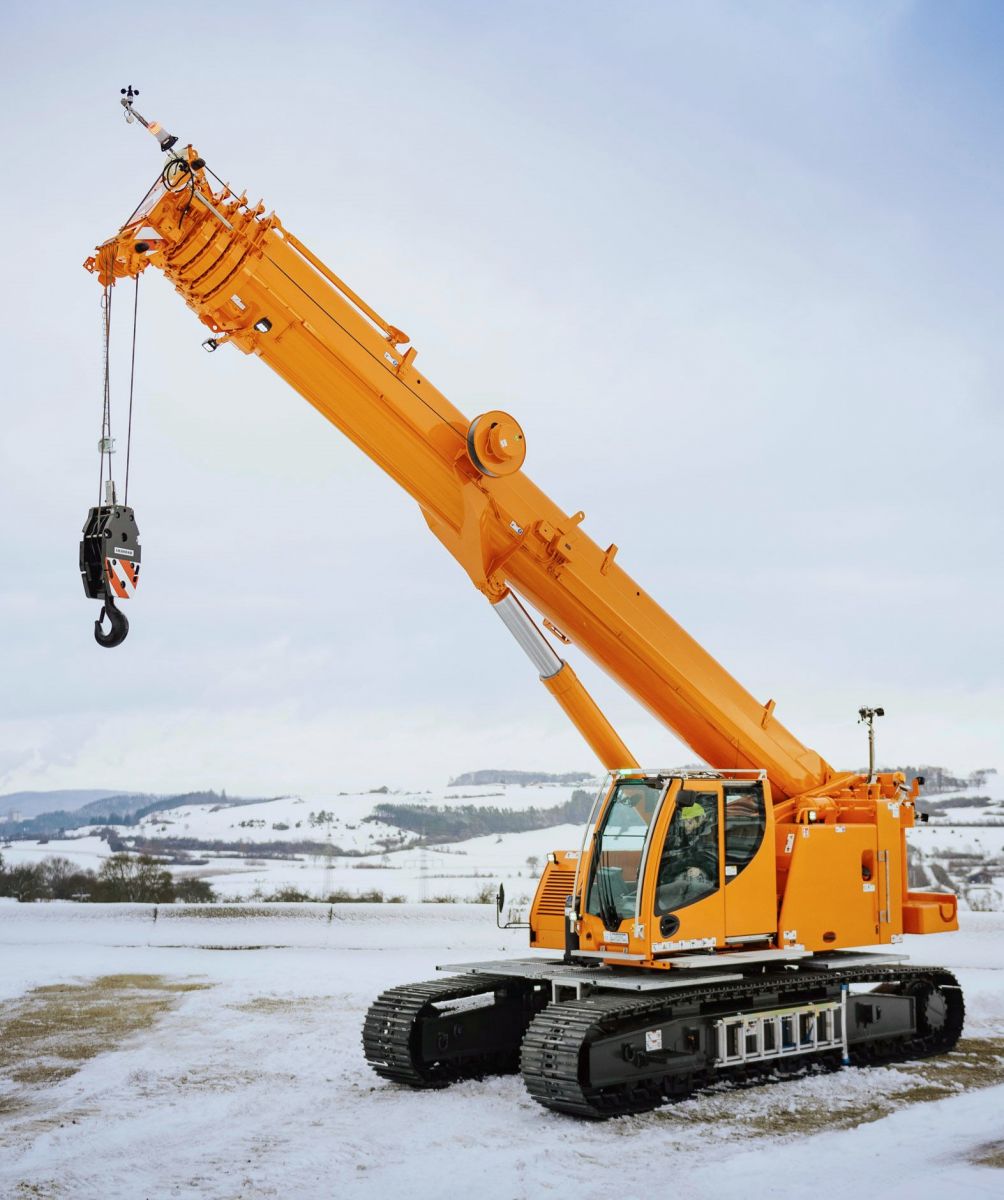 May 19, 2021 - Liebherr has introduced a 44-USt teleboom crawler crane named the LTR 1040.
The new model is a lighter version of the company's 66-USt LTR 1060.
Liebherr said it is introducing the new crane because many customers have asked for a telescopic-boom crawler crane in that capacity range.
The main difference between the new LTR 1040 and the existing LTR 1060 is reduced counterweight. The LTR 1040 weighs 22 USt less than the LTR 1060.
Half of the weight reductions comes from removing 11 USt of counterweight from the chassis. The other 11-USt of weight reduction comes from removing some counterweight from the slewing platform.
Since the new model is essentially a 66-USt crane with less counterweight, its lifting capacities out to medium radii are significantly better than those of its competitors, says Liebherr, and its 131' telescopic boom is about 30% longer than most in the 44-USt class. That means more jobs can be done without using a jib.
Long, Powerful Boom
High lifting capacities are particularly important for assembling prefabricated components, a main application for telescopic-boom crawler cranes. For example, the LTR 1040 will hoist up to 9.5 USt at a radius of 32.8' throughout the entire 360° operating range.
With the boom extended to 100.7' and at raised to maximum boom angle, the LTR 1040 can lift 20.6 USt. Fully extended to 131', the boom can still lift 11 USt.
Using a 52.5' double folding jib, the LTR 1040 can deliver a hoisting height of 180.4' with a maximum capacity of 3.4 USt.
Economical Transport, Fast Setup
The LTR 1040 weighs just 47.8 USt for transport, 6.2 USt of counterweight.
Axle loads for transport are less than 22,000 lbs. for a 3-axle tractor unit and a 4-axle semi low loader. By removing 5.5 USt of ballast, the LTR 1040's weight can be reduced to 42.4 USt, for a gross transport weight of less than 66 USt.
The crawlers retract to a width of 9'8" for transport, and the crane's height is just 10.3'.
Ideal for Assembling Prefab Components
Its construction and design make the LTR 1040 ideal for assembling prefabricated components. With an 8.2' erection jib and a second hoist, it can also carry out work in 2-hook mode in order to maneuver prefabricated components and then travel them into position.
The LTR 1040 can hoist up to 19.5 USt with 4-line reeving on the erection jib.
The runner on the LTR 1040 can handle loads of up to 9.9 USt, as it can also use a double reeving constellation.
High Safety
Being able to travel with a full load on the hook is a major benefit of crawler cranes. Liebherr provides lifting capacity tables for various ground grades. The fine gradation of up to 0.3°, 0.7°, 1.5°, 2.5°, and 4° ensures perfect lifting capacities even on uneven terrain.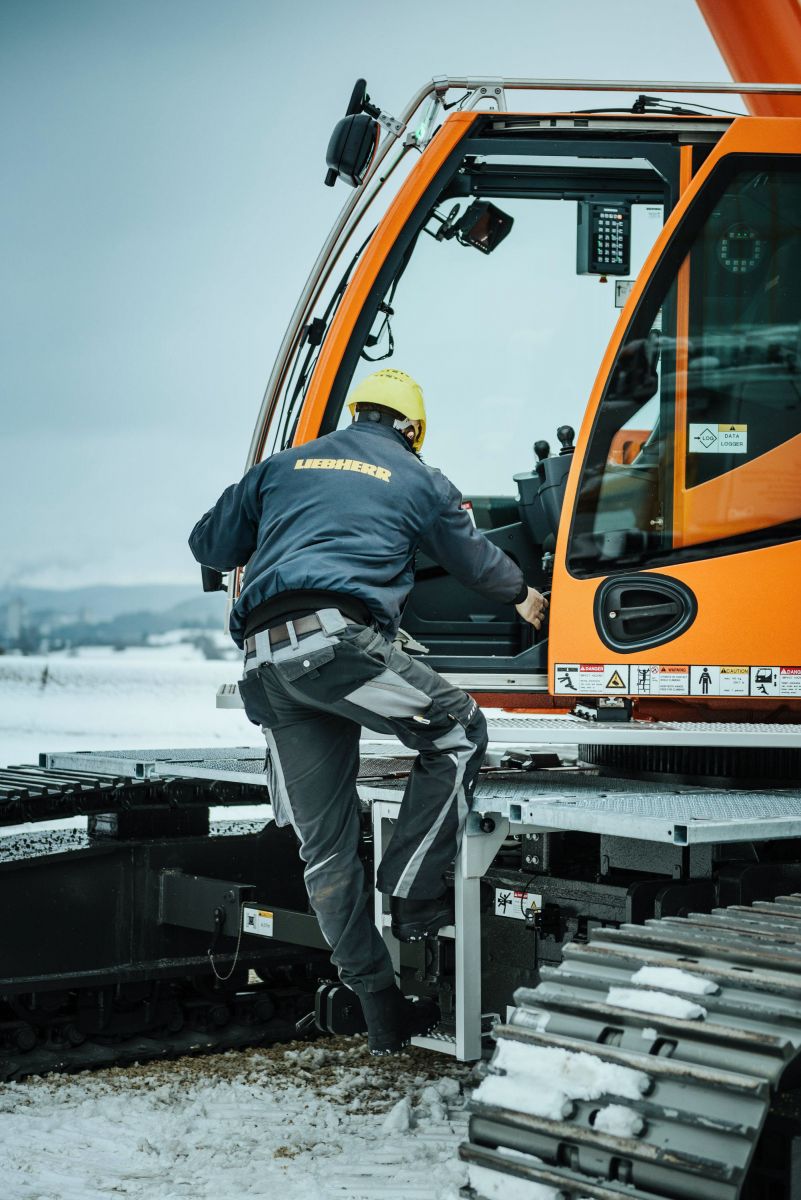 On constricted sites, the LTR 1040 can also operate with its tracks retracted to a width of 10.3'. Special lifting capacity charts are provided for this type of operation.
Liebherr has designed the access to the crane cab to be particularly safe and convenient. The crane operator can access his workplace with the turret swung to any angle by using folding ladders, a fixed platform on the crawler track, and an extra-wide step on the cab. There is no need to climb over the crawler tracks and chains.