Sims Launches Training Course for Crane Operators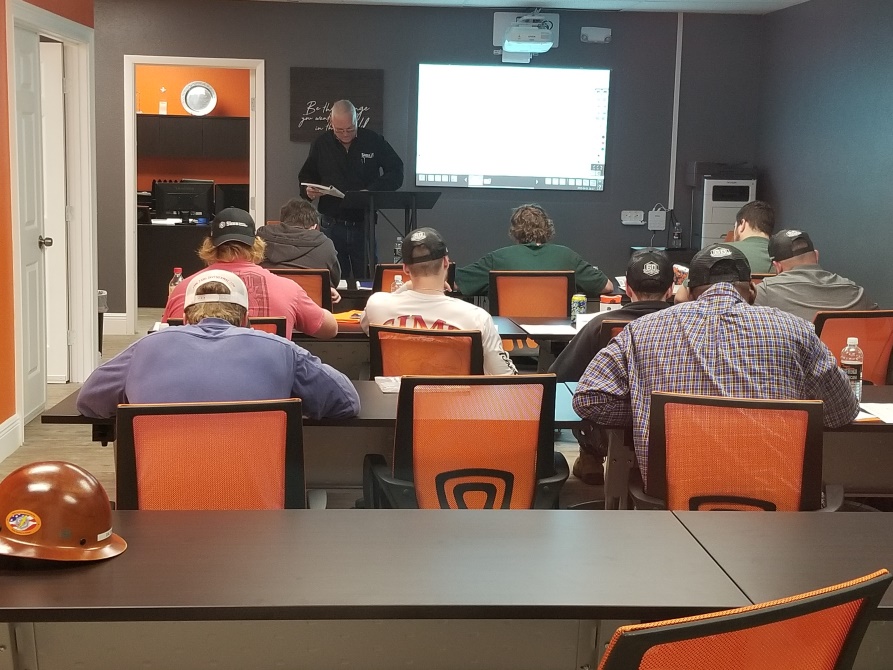 Sims U classes take place in a new modular facility that can accommodate up to 20 students.
April 8, 2019 – Sims Crane, a Medley, Florida, crane rental and rigging service company, has launched Sims U, a paid, hands-on crane operator training school based in Tampa.
The inaugural group of eight students started classes April 1; the semester will end July 19. By the end of the course, students will be expected to pass the CDL Class A driving test, rigger and signalman certification, and a core competency test of crane knowledge.
According to Dean Sims II, vice president of marketing for Sims Crane, the inaugural Sims U students are a diverse group. "We have two veterans, two firefighters, and several young people in their early 20s all starting new careers," Sims said. "They understand that our expectations are high, but that the Sims U program can jumpstart them into a lucrative career."
Sims U classes take place in a new modular facility that can accommodate up to 20 students. The facility features two virtual reality simulation stations that allow students to practice the basic functions of crane operations in a controlled, safe environment.
The simulators use Oculus Rift and allow the instructor to design scenarios focused on specific skills and tasks students may encounter in the field. In addition, Sims U features a green screen virtual set film studio for producing educational content for digital learning.
Sims says that Sims U is a step toward a larger program designed to better prepare employees to make good decisions each day in their future careers. In addition to pre-apprentice training, the new Sims U facility will host new hire orientations throughout the year.
"We first tested the new hire orientation concept in October, and 30 employees voluntarily traveled from all over the state of Florida to participate. The feedback was overwhelmingly positive and as a result, the new Sims U facility will host regular new hire orientation days," Sims said.
According to Sims, plans include developing continuing education courses for existing operators that will include a one- to three-day, topic-focused program designed to update current operators on safety regulation changes, client specific requirements, or changes to company policy for best practices that exceed regulatory compliance.