A1A Software Recognizes Recipients of 3D Lift Plan Certifications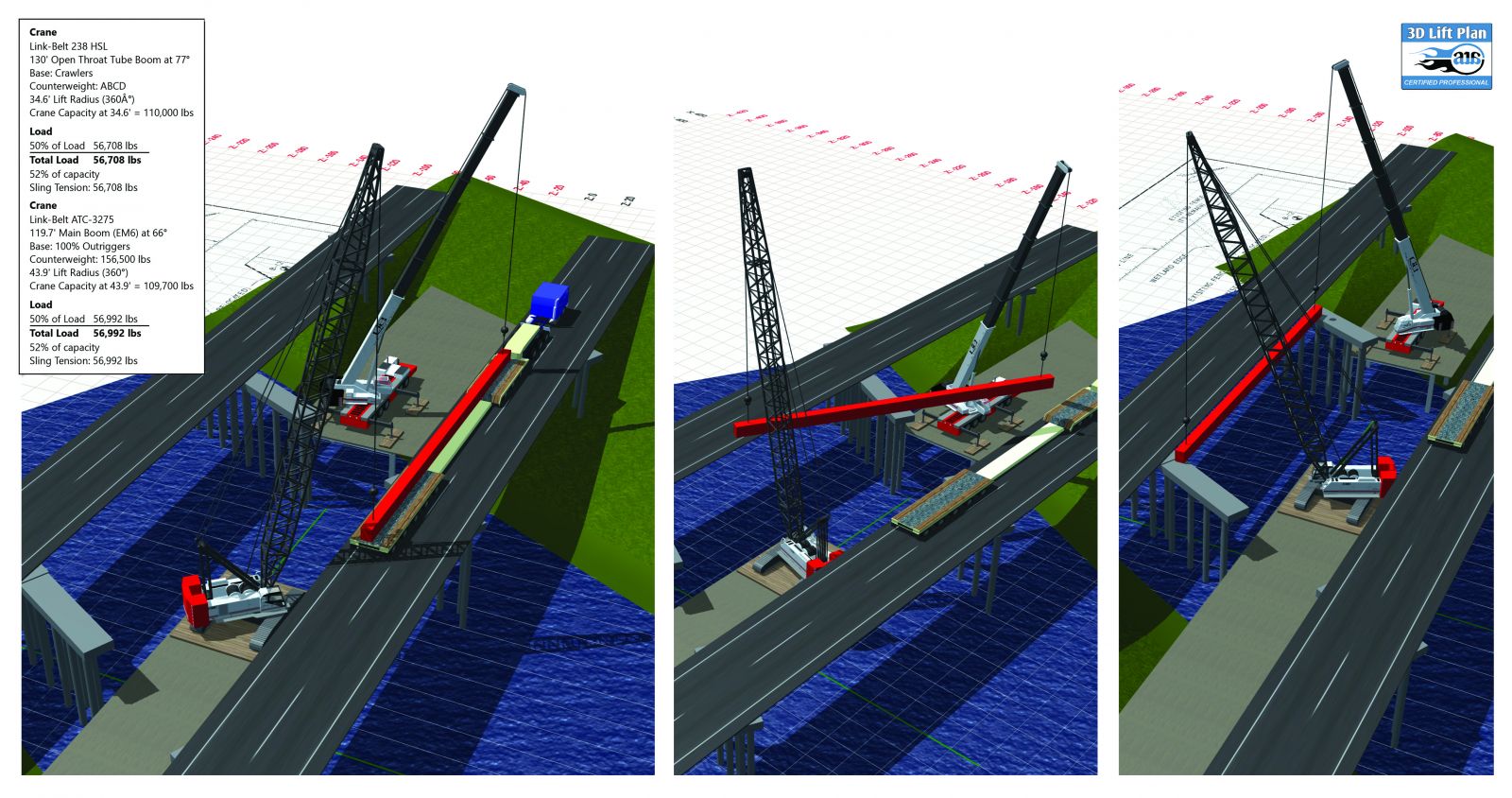 March 23, 2022 - During 2021, dozens of 3D Lift Plan users participated in A1A Software's certification program for the lift planning tool. A1A Software offers weekly online training for basic and intermediate level users, while advanced users seeking Level 3 Certification receive training by appointment.
Depending on a person's role in their organization, achieving any level of certification may contribute to greater proficiency and productivity. "Level 1 and 2 users may be involved in sales or project management, while Level 3 users may be lift directors or lift planners, safety personnel, or engineers," explained Tawnia Weiss, president of A1A Software.
"Individuals that achieved some level of certification last year represented a variety of companies, which demonstrates that 3D Lift Plan is useful to anyone working with cranes," said Weiss. Companies ranged from taxi crane rental to full-service crane and rigging firms, steel erectors, general contractors, and end users, including oilfield services and railroad companies. Two of the individuals that achieved Level 3 in 2021 shared how they use 3D Lift Plan.
Ryan Coccia is the Fleet Manager for Bowman Steel, a steel erector that serves a dozen states in and around the Southeast. "I use 3D Lift Plan to confirm the size of crane needed for the job and use that information to either select a crane from our fleet or to work with a rental vendor to supply," said Coccia. He explained that General Contractor's always want to see a lift plan and providing one from 3D Lift Plan is the most professional and detailed way to do that.
Coccia frequently uses the image input option, which allows him to import blueprints and scale it for the 3D Lift Plan. "This helps me set my radii for the crane for every lift so that I can build the steel sequencing plan for the entire project."
Mark Gainey is the Lift Planner for Edwards Inc., a full service industrial general contractor providing construction, fabrication, and crane services across North America. The company has more than 100 cranes in its fleet. "I use 3D Lift Plan for the crane selection process, which often shows multiple cranes in our fleet that can do the job." He explained that using the software makes it easier than manually evaluating load charts, and sometimes the best crane is not the one that he initially considered. Gainey says that 3D Lift Plan is used throughout the sales process at his company — from initial quote to final plan.
3D Lift Plan certification levels are progressive so that users can get the most out of 3D Lift Plan's web tools, reports, and customizations as their knowledge increases. Users must pass knowledge and practical exams at each level. Of the 68 people who achieved some level of certification last year, 10 of them advanced to Level 3 Certified Expert.
"We congratulate these individuals, who have demonstrated the ability to complete complex lift planning tasks," said Weiss.
2021 Level 3 Certified Expert 3D Lift Plan Users
Orin Bartlett, Bill's Mobile Crane Service, Inc., Fayetteville, North Carolina

Daniel Franco, Bay Ltd., Sinton, Texas

Chad Shoemaker, Bennett Steel, Inc., Sapulpa, Oklahoma

Eric Ford, BNSF Logistics, Coppell, Texas

Ryan Coccia, Bowman Steel, LLC, Sebring, Florida

Chris Smith, CAS Steel Erectors, LLC, Hendersonville, North Carolina

Mark Gainey, Edwards, Inc., Spring Hope, North Carolina

Steve Beemsterboer, Metropolitan Steel, Chicago, Illinois

Brian Grismer, Metropolitan Steel, Chicago, Illinois