ACT Research: NA Class 8 Orders Hit a 31-Month Low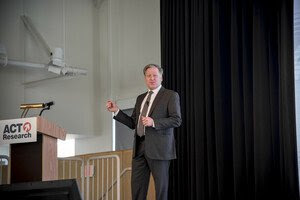 May 6, 2019 - Preliminary North America Class 8 net order data show the industry booked 14,800 units in April, dropping a moderate 6.2% from March, but down 57% from year-ago April. Note that these numbers are preliminary. Complete industry data for April, including final order numbers, will be published by ACT Research later in May.
"We continue to contend that current order weakness has more to do with very large Class 8 backlogs and orders already booked, than with the evolving supply-demand balance," says Kenny Vieth, ACT's president and senior analyst. "Of course, contracting freight volumes, falling freight rates, and strong Class 8 capacity additions suggest that the supply-demand balance will become an issue later this year."
Regarding the medium duty market, Vieth explains, "While the U.S. manufacturing/freight economy has been droopy since late 2018, the medium-duty market continues to benefit from underlying strength in the consumer economy. In April, NA Classes 5-7 net orders were 23,100 units, down just 6.8% year-over-year and up 12% from March."
For more information about ACT's Classes 5-8 reports, visit http://www.actresearch.net/services/publications/north-america-classes-5-8-vehicles/.