AEM's Slater Receives Lifetime Achievement Award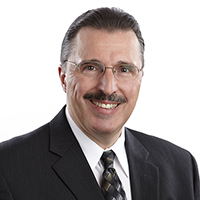 Dec. 19, 2021 - Association of Equipment Manufacturers (AEM) President Dennis Slater recently received The Lifetime Achievement Award from The International Association of Exhibitions and Events (IAEE).
The Lifetime Achievement Award is a special award recognizing IAEE members who, over the course of their career, shape the industry and significantly impact how the industry operates.
According to IAEE, Slater's impressive participation record with IAEE spans 35 years. He has been a long-time advocate for the trade show industry and, under his leadership, AEM has been a tremendous supporter of IAEE, Exhibitions Mean Business and CEIR.
During his acceptance comments, Slater mentioned that he started in the trade show business with no experience at all.
"The first thing I did was join IAEE to learn the business, and to do it quickly," said Slater. "That decision opened the door to what would be the start of my 36-year career involved in this exciting business.
"Today, the AEM team that organizes ConExpo-Con/Agg and our other events is building on our past successes with shows that offer so much more than booth space," continued Slater. "The team is forging ahead with a new strategic direction to work through COVID to not only survive but to thrive. It is this team at AEM and all of you in the trade show industry that will continue to rebound from the pandemic to bring exhibitors and customers together face-to-face to do business."
The IAEE Awards are selected after careful consideration and review by the IAEE Awards Committee and approval by the IAEE Board of Directors.