ALE's Lifting Expertise Helps Texas Plan for Power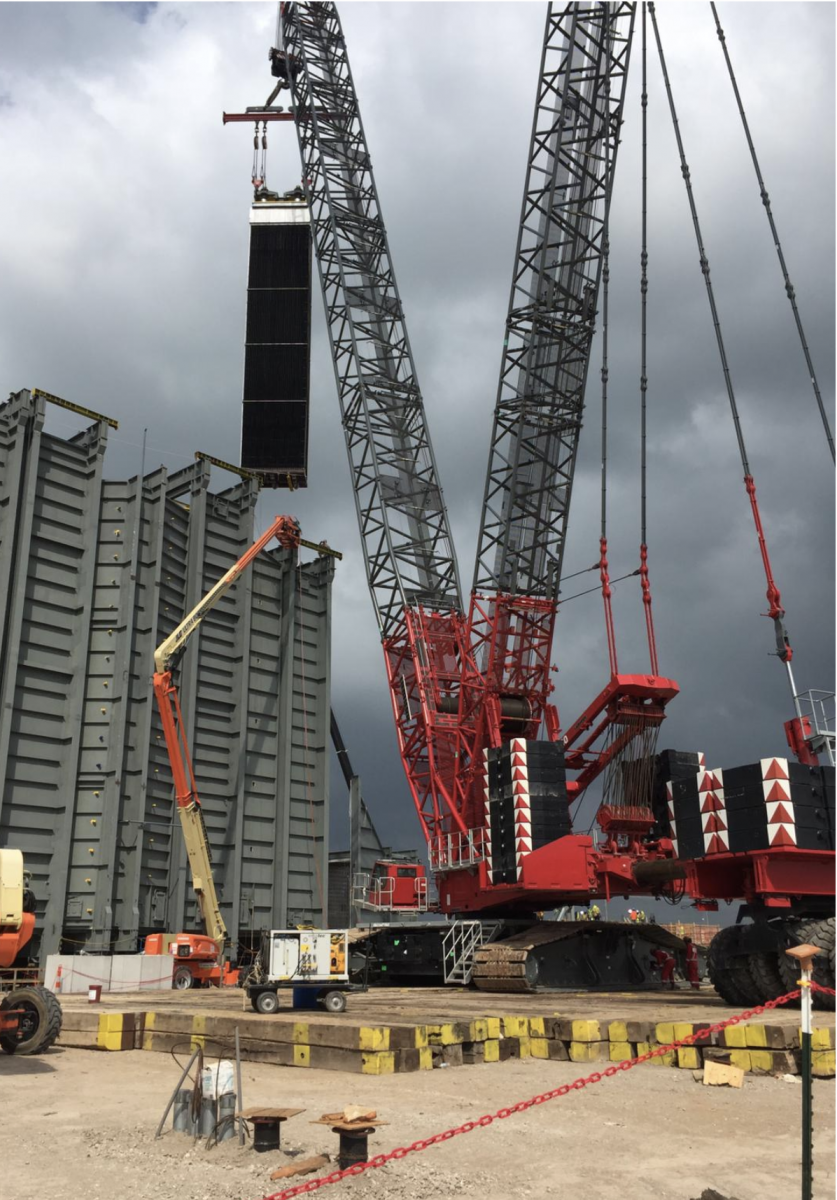 July 23, 2019 - The Houston metropolitan area has seen population growth far in advance of the U.S. average for decades, growing some 35% since 1990. Predicting a shortfall of 1.2 gigawatts without action by 2022, it sought to concentrate existing power generation facilities through the construction of the new Montgomery County Power Station adjacent to the existing facilities.
With the start of the operation due two years after breaking ground, maintaining high levels of efficiency to keep the project to schedule was imperative. This required experience in undertaking complex lifts in an environment where space is increasingly a factor.

ALE's experience of working on projects on both existing and new-build plants was vital in lifting many of the plant's major components. Their scope was to lift a total of 29 modules ranging from 220 U.S. tons to 315 U.S. tons over a four-month period.

The most complex of these lifts was the verticalization of two heat recovery steam generator modules. Measuring around 98' by 13' by 13', this required a tandem lift procedure involving both 827 U.S. ton and 660 U.S. ton capacity ALE cranes.

Notable additional modules ALE lifted during this period include two gas turbines, three transformers, two generators, and a steam turbine. Once complete, these modules will help to deliver 993 MW of power to Texan homes.

ALE supplied an expert crew to undertake these lifts, backed up by its global power generation projects team. Key equipment included three crawler cranes rated at 880 U.S. ton, 660 U.S. ton, and 275 U.S. ton capacity, SPMTs, and a full jack and slide system.

The Montgomery County Power Station will begin operation in 2021, creating 25 permanent jobs, and have a predicted $1 billion of total economic impact on the region.