Anglemyer Buys Link-Belt HTC-86110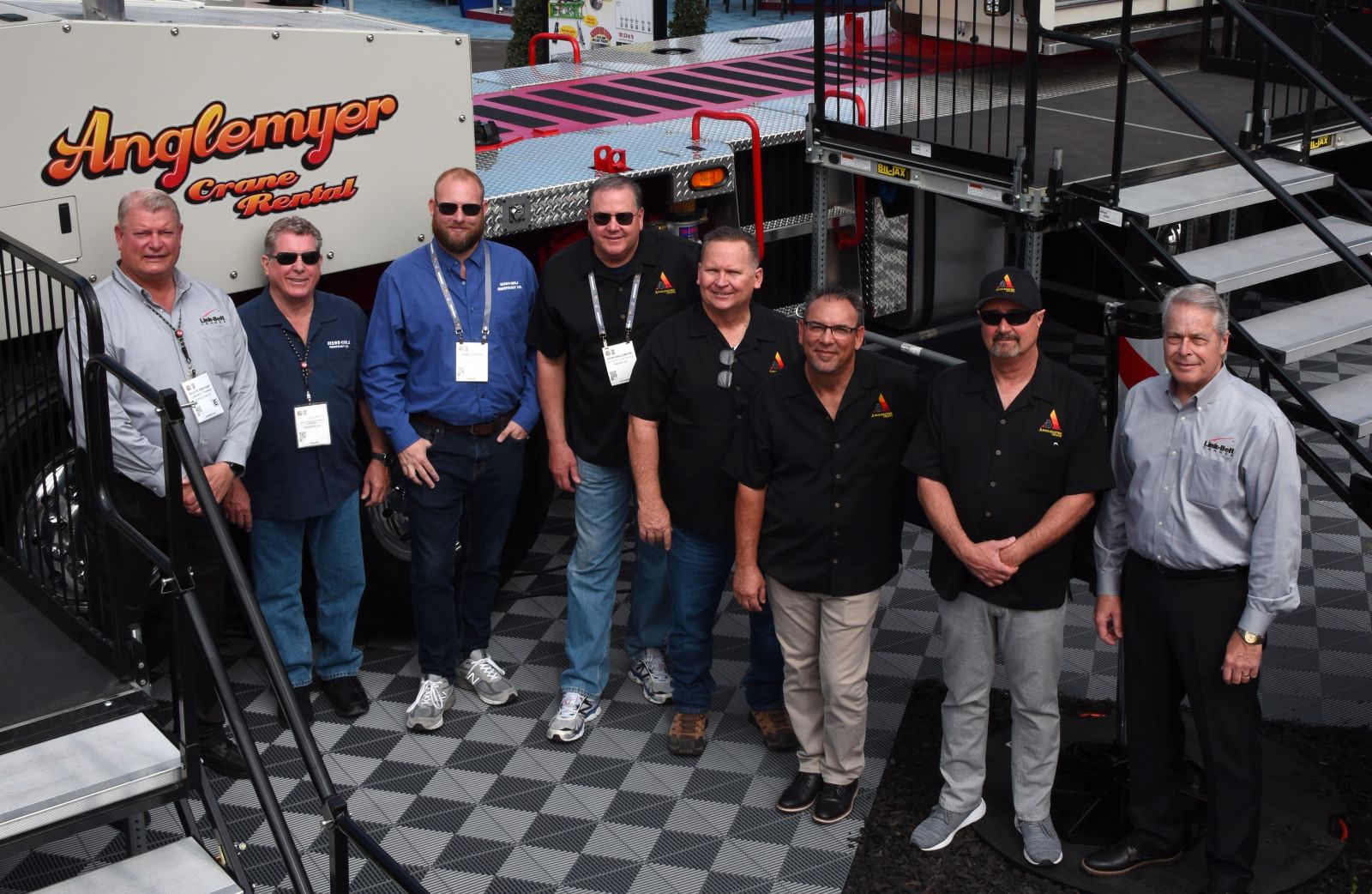 Pictured, from left: Scott Dighans (Link-Belt), Tom Trevithick (Nixon-Egli), James Nixon (Nixon-Egli), John Anglemyer, Dan Nunley, Randy Johns, and Al Basler (all of Anglemyer Crane), and Bill Stramer (Link-Belt).
June 29, 2020 - Representatives of Link-Belt Cranes, its distributor Nixon-Egli Equipment Co., Ontario, California, and John Anglemyer, owner of Anglemyer Crane Rental, Azusa, California, have announced that Anglemyer has purchase of a new 110-ton Link-Belt HTC-86110 telescopic-boom truck crane.
The HTC-86110 features a 164.1' pin-and-latch telescopic boom; a new, efficient fly-jib pinning system; the CALC asymmetric outrigger system; Pulse crane control system; a 20° tilting operator's cab; 20,739-lb. single-line pull; and line speed to 495 fpm.