APEM Introduces New Configuration Options for XD Series Joystick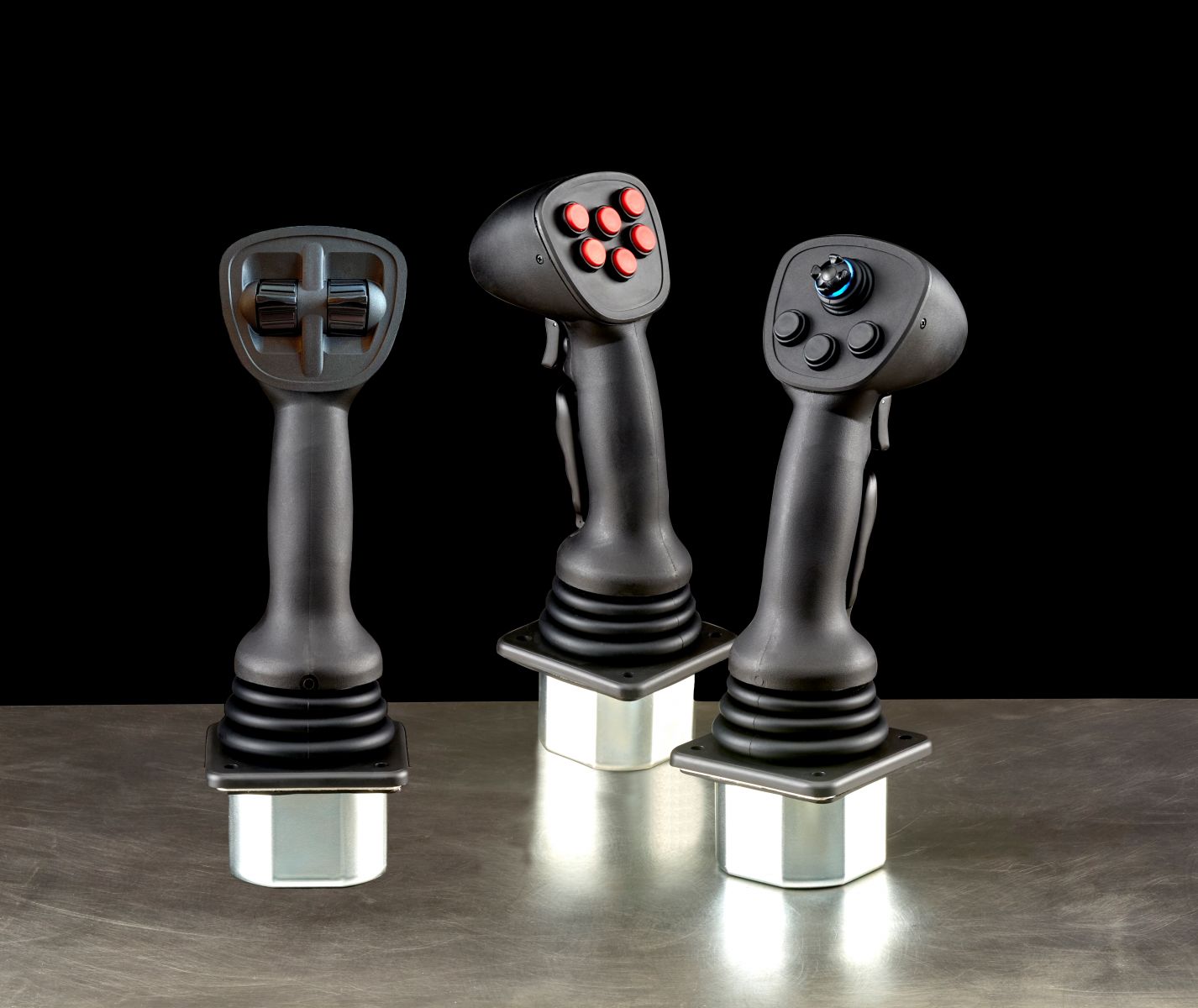 XD series joysticks.
April 9, 2019 - APEM Inc., Vista, California, has introduced new configuration options for their XD series joystick, including single axis operation, higher operating torques, and dual Hall effect rollers.
The new configuration options make the XD series more suited to use in a larger variety of equipment. Single axis joysticks are widely used in scissor and boom lifts, and higher operating torques are common requirements for construction applications including hydraulic excavators and mining vehicles. Both single axis operation and higher operating torques can be specified from the XD series configuration guide.
As an additional new offering, the XD series may now also be specified with dual HR series Hall effect thumbwheels. Using proven non-contacting technology, the HR series puts out precise linear voltage for more than five million cycles.

In combination with the primary X and Y joystick axis, the XD series can provide up to four axes of proportional control. Common applications include telehandlers and articulated loaders.
The XD series are rugged handgrip joysticks engineered for demanding vehicle applications. Featuring non-contacting Hall effect technology to provide more than 10 million operations, the XD series measures just 60 mm (2.4") below panel, yet can withstand horizontal loads up to 400 lbf. The result is a compact yet robust joystick ideally suited for off-highway vehicles and machinery.