APEM's New RT Joystick is Ergonomic, Can Incorporate Several Controls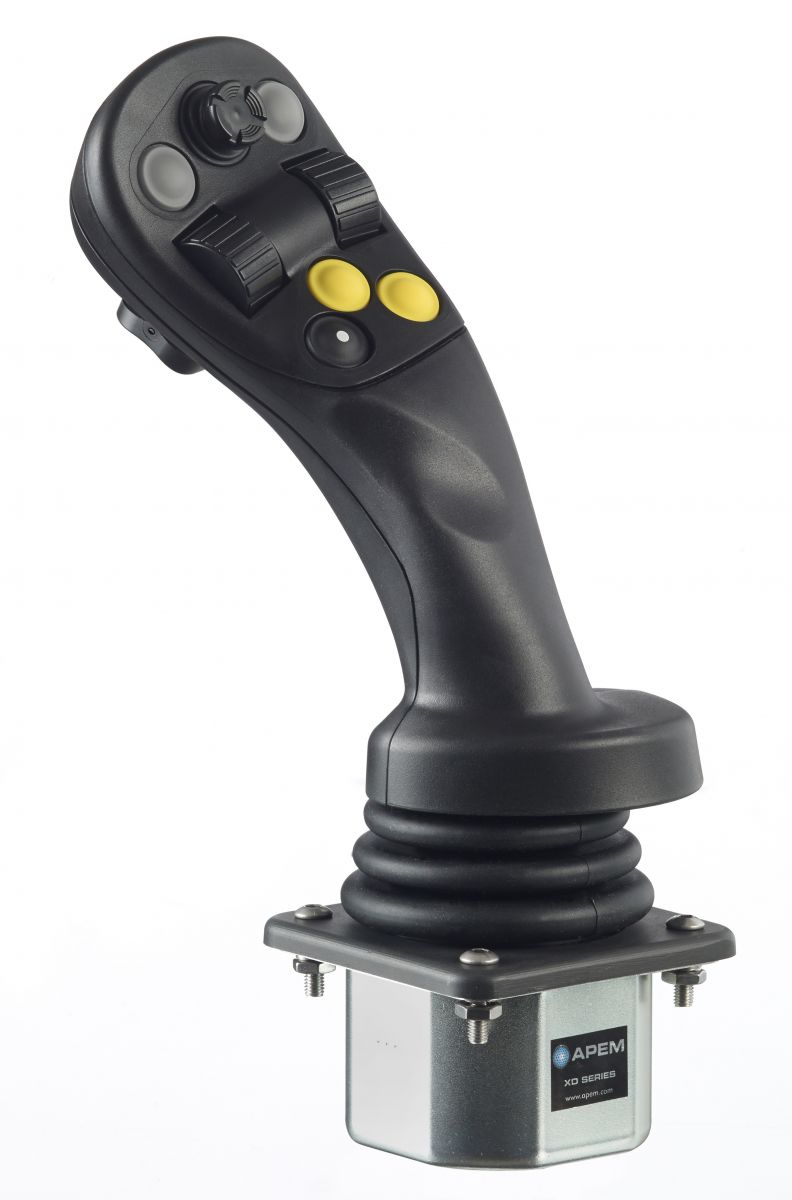 April 6, 2021 - APEM Inc. has launched its new RT handle, that offers an ergonomic grip and many combinations of pushbutton and Hall-effect thumbwheels.
Designed exclusively for APEM's XD series joystick, the RT grip provides IP67 above-panel sealing and is suited for vehicle applications requiring dedicated right-hand operation.
Using detailed "voice of the customer" studies, APEM designed the RT handle to be ergonomic for optimal right-hand operation. Featuring both front- and rear-facing configuration plates, the handle lets users easily reach all forward-facing functions with an easy sweep of the thumb.
Rear-mounted functions can be actuated by the user's index trigger without strain.
The front facing plate may be specified with up to two HR series thumbwheels and six IX series pushbuttons.
The Hall-effect technology provides linear outputs for more than five million cycles.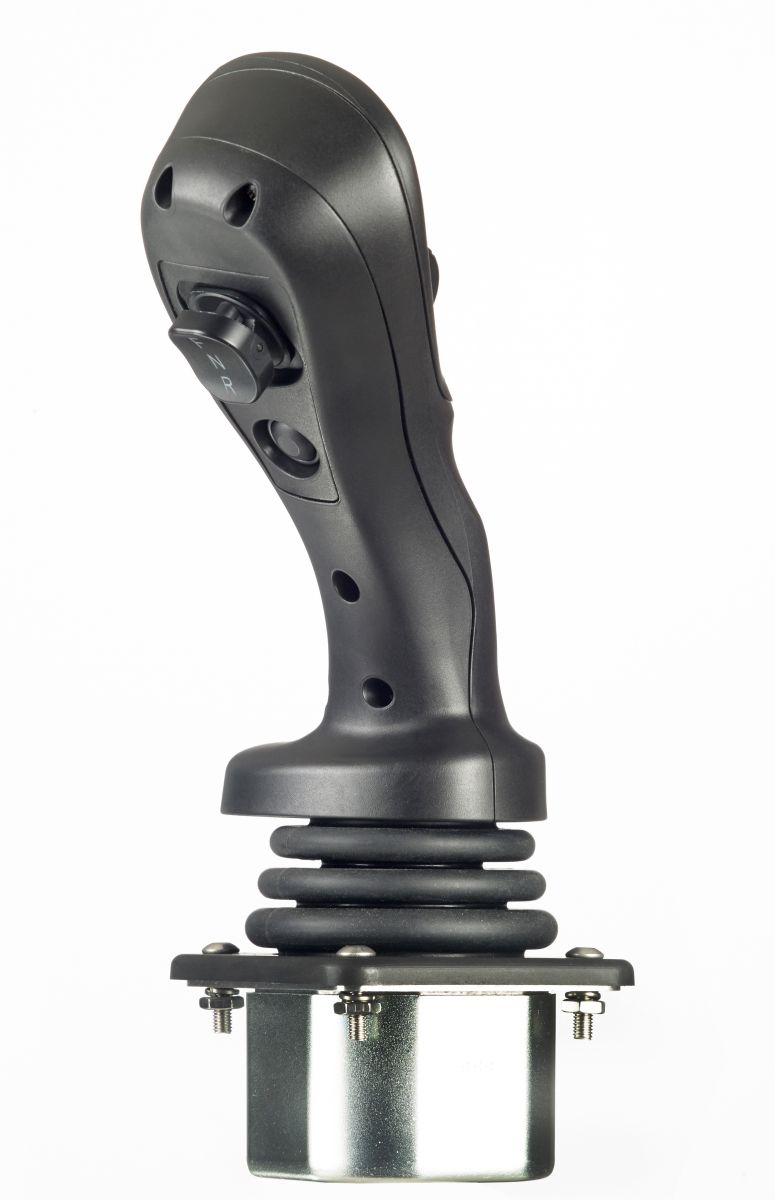 The IX series is a momentary pushbutton featuring a protective membrane to provide IP67 panel sealing for over 1 million actuations.
The rear facing plate may be configured with up to one momentary pushbutton in addition to APEM's FNR series. The FNR series is a three-position rocker switch designed specifically for Forward-Neutral-Reverse functions. Considering the maximum possible configuration, the new RT handle can provide up to four axes of proportional control and 10 momentary pushbutton functions.
The XD series is a rugged hand grip joystick engineered for demanding vehicle applications. Featuring redundant Hall-effect sensors to provide more than 10 million cycles, it measures just 60mm (2.36") below panel yet withstands horizontal loads up to 400 lbf.
The XD series may be specified with CANbus J1939 or CANopen outputs and is considered Sil2 compatible. The result is a compact yet robust joystick ideal for off-highway vehicles and machinery.