Bay Crane and Mammoet Team Up for Offshore Wind Work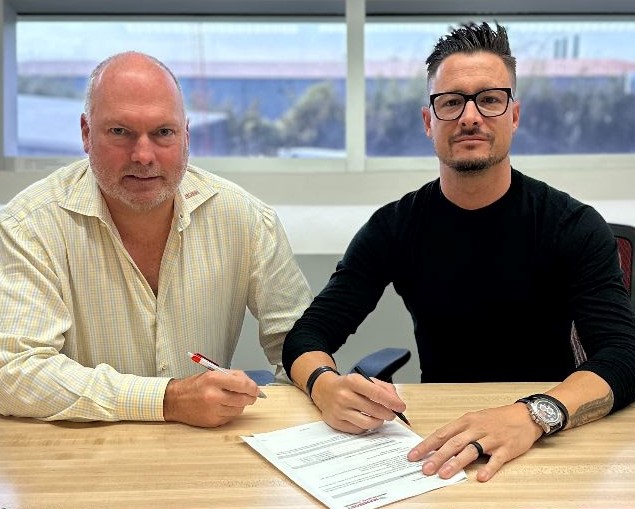 Nov. 23, 2022 - Bay Crane Services and Mammoet have teamed up to tackle offshore wind projects in the northeastern United States.
After working together on several projects over the past 25 years, the two prominent companies are partnering to focus on serving the renewable offshore wind requirements of the northeastern United States.
Mammoet's global reach, complemented by Bay Crane's established local presence, will better position both companies for the net-zero future.
The partnership will deliver a boost for the local economy as it delivers clean, cost-efficient energy to the region and serves its clients' growing needs.
Rick Bohne Jr., director of sales and marketing for Mammoet in the USA & Mexico, said, "Establishing this partnership meets our goal of bringing the best level of service to our client-partners. As a global player, we recognize the importance of leveraging like-minded local leaders in this industry to ensure every possible advantage, local and global, is available to serve our clients' project needs."
Kenneth Bernardo, Bay Crane Companies CEO, added, "Mammoet and Bay Crane have worked together on a multitude of projects in the Northeast over the years. This strategic partnership presents clear advantages to both companies, as well as the offshore industry. We are excited to offer up our portfolio of both global and regional market experience to provide safe, efficient, and innovative solutions to the renewable energy industry in the United States."
Mammoet USA was founded in 1989 to provide local engineered heavy lift and transport services to the United States. With more than 30 years of experience, Mammoet now has nine locations across the U.S., including its regional headquarters in Rosharon, Texas.
The Bay Crane Companies were founded in 1939 to meet the New York's lifting needs. Together, Mammoet and Bay Crane have more than 115 years of industry-wide experience.
Caption: From left, Bay Crane CEO Kenneth Bernardo and Mammoet USA Director of Sales & Marketing Rick Bohne Jr. sign the partnership agreement.