Böcker AHK 36 Trailer Crane Helps Install Large Stained-Glass Window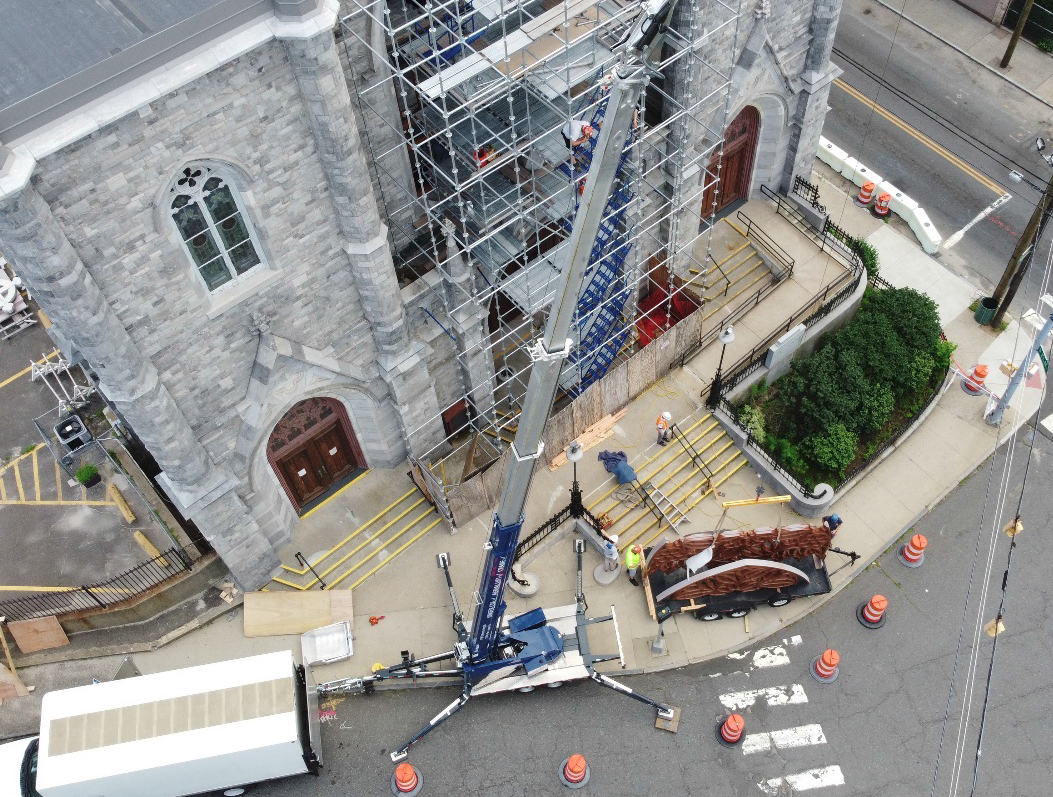 Oct. 28, 2020 - Innovativ Hoisting LLC, Willington, Connecticut, is using a Böcker AHK 36 crane to help install one of the largest replacement stained glass windows known in the United States at St. Anne's Church in Waterbury, Connecticut.
The window frame consists of three sections, each weighing up to 1,500 lbs.
Innovativ Hoisting lifted the window frame into place safely with the Böcker AHK 36 trailer crane, whose wireless remote control ensured there were no blind spots for the crane operator.
When the crane work was finished, a Böcker Junior inclined lift was extended 49' up to carry other parts of the frame and the stained glass for installation.
The AHK 36 hybrid trailer crane combines aluminum and high-strength steel components and sets the standard in its class.
Designed for payloads up to 5,290 lbs., it has a maximum boom length of 118'. The basis for that outstanding reach length is Böcker's boom technology, which combines proven aluminum components with new high-strength steel.
As in all Böcker cranes, the integrated hydraulic cylinder guarantees smooth telescoping under highest loads. With a load of 551 lbs., the trailer crane still has a reach of 75'.
The Multiflex outriggers can be set up in 256 positions for maximum use of available space. Thanks to its compact design and small slewing radius, the AHK 36 can work in tight spaces.
The intelligent control system and radio remote control with full graphic display make operation easy and as safe as possible. The control technology includes, among other things, an automatic superstructure control, outrigger auto leveling, maximum boom angle and swing, and the "go-home" function for easy and quick dismantling of the crane.
An optional camera mounted on the boom lets the operator check non-visible working areas on the display of the radio control.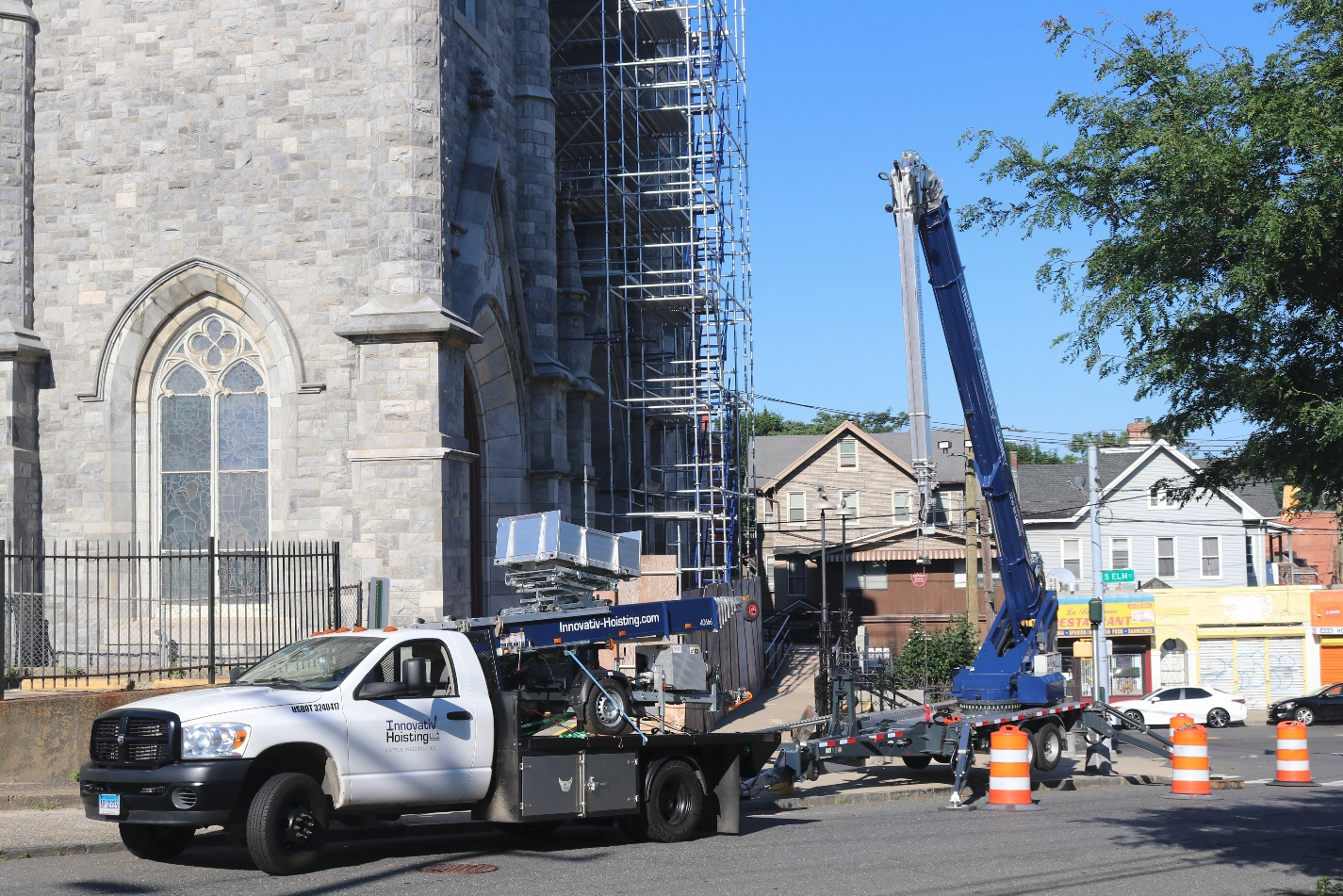 Optionally, the AHK 36 can be equipped with the smart customer portal BöckerConnect. It informs crane owners online and in real-time about their fleet and provides all relevant data of the networked cranes at a glance. After a personal login, the user gets an overview of the current status and location of his cranes and receives a configurable theft notification via e-mail as soon as they leave a previously defined action radius.
A rotating access platform is optional, and the Easy-Lock system lets the crane be converted into an aerial work platform in a few minutes without any tools.