Bigge Buys Six Link-Belt Teleboom Crawler Cranes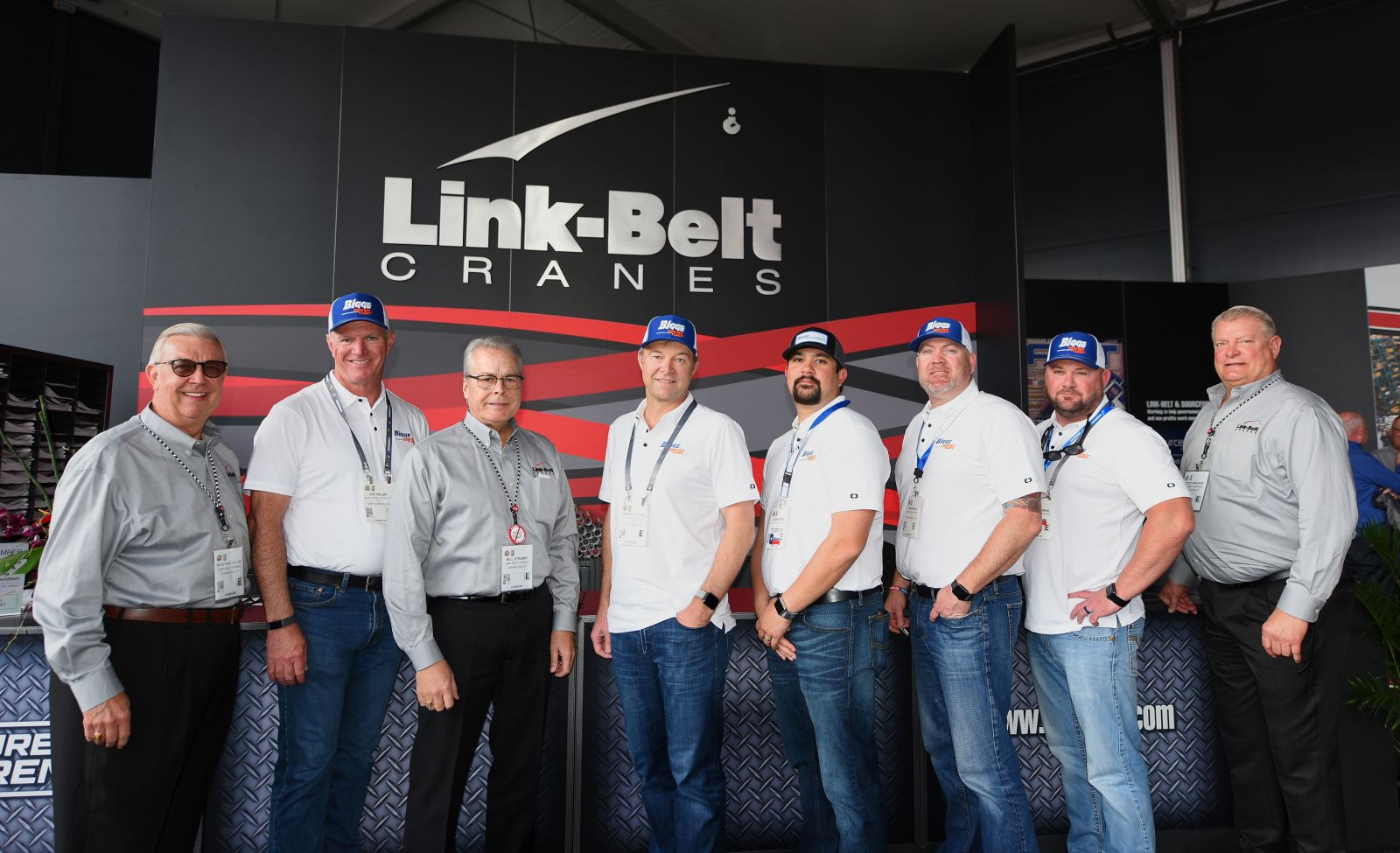 July 9, 2020 - Bigge Crane and Rigging Co., San Leandro, California, and Link-Belt Cranes have announced a purchase agreement in which Bigge is buying six Link-Belt telescopic-boom crawler cranes to be delivered this year.
The deal includes 140-ton TCC-1400s and 250-ton TCC-2500s.
Gathered for the announcement are, from left: Skeeter Collins (Link-Belt), Joe Nelms (Bigge), Bill Stramer (Link-Belt), Weston Settlemier (Bigge), Robert Apo, Brian Noga, and Josh Bowman (all of Bigge), and Scott Dighans (Link-Belt).