Broderson Will Introduce Battery Powered Carry-Deck Crane at ConExpo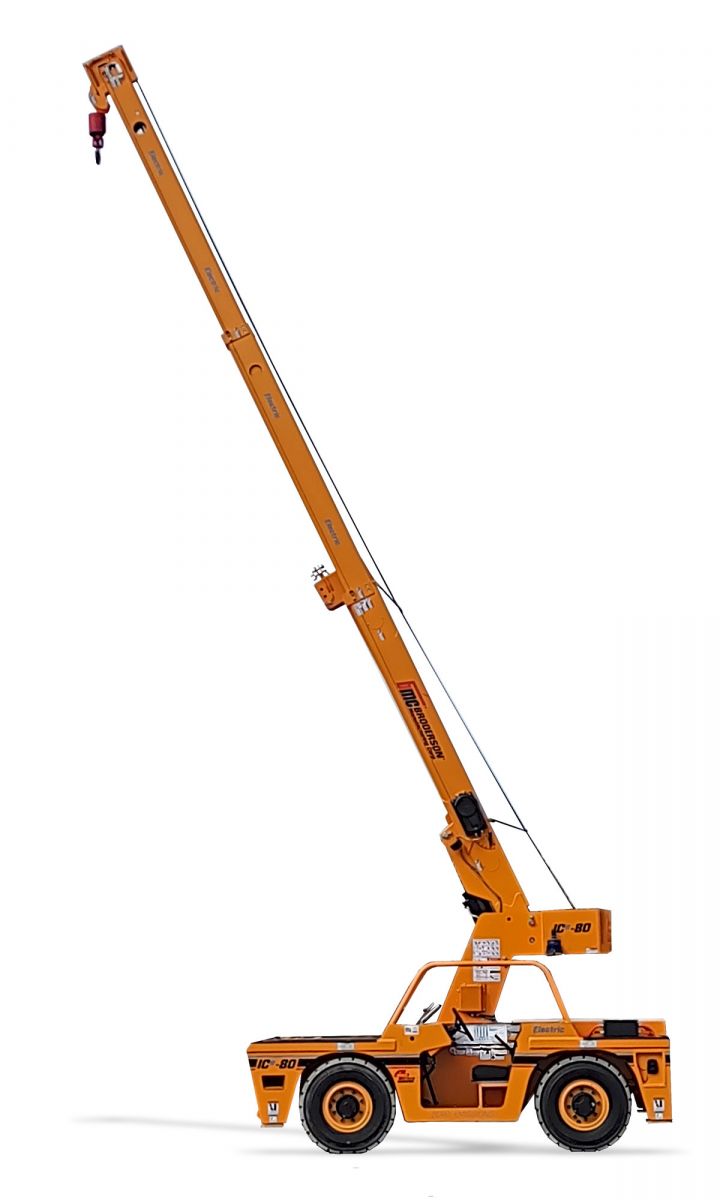 Feb. 27, 2023 - Broderson Manufacturing Corp. will introduce its first battery-powered, zero-emission industrial carry-deck crane at ConExpo 2023.
The 9-USt capacity ICe-80 is a zero-emission version of the popular Broderson IC-80 crane, which has long been offered in diesel and dual-fuel configurations.
The ICe-80 replaces the current diesel or dual-fuel powerplant and mechanical transmission with a 700V DC lithium-ion battery pack and permanent magnet synchronous motors and inverters to power the drive and hydraulic systems.
Broderson has been selective in applying the highest quality components in this robust power package so that it performs at the level Broderson customers expect of an IC-80.
The Lyra Series 30 battery package is designed and manufactured by Xos, a U.S. class 5 through 8 electric truck manufacturer headquartered in Los Angeles, California.
The motor and inverter package is from the Rexroth eLION product offering that is designed for and proven in off-highway applications.
The two-wheel-drive, four-wheel-steer crane is designed for a standard crane operation duty cycle of eight hours and has a maximum driving speed of 17 miles per hour.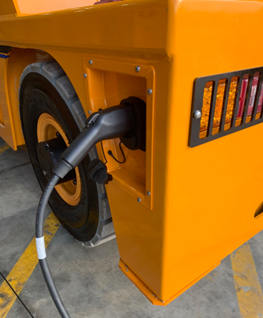 The axles, boom, hoist, outrigger system, and LMI are the same as in the standard IC-80 to allow common parts stocking and maintenance.
Broderson plans to begin production deliveries of the ICe-80 later in 2023.