Caldwell Group Introduces Modular Spreader Beam System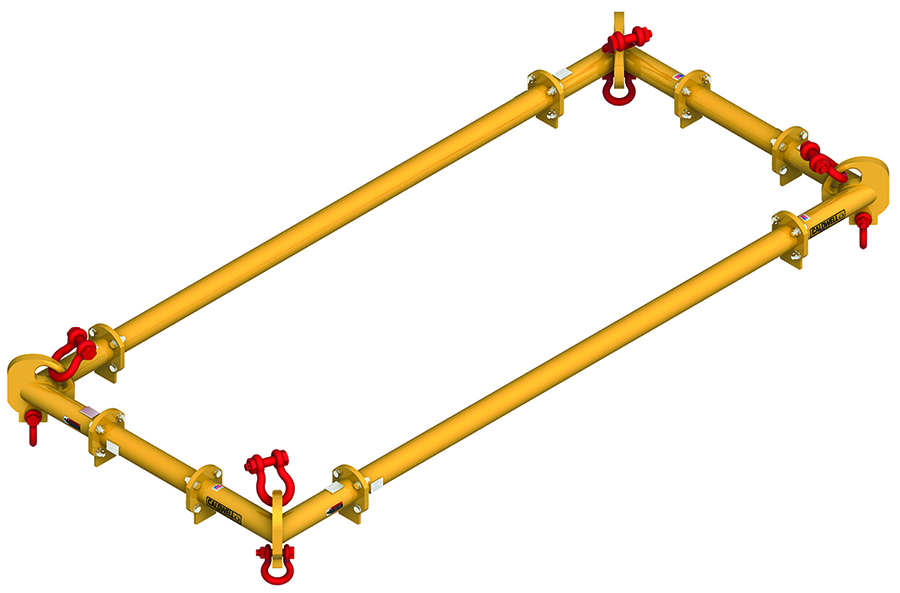 Caldwell Group's Model 33 Modular Lifting Beam System.
May 7, 2019 - The Caldwell Group introduced the new Model 33 modular lifting beam system to the Caldwell spreader beam family. By the use of various spreader beam sections, end, or corner fittings, the company states that lifter configurations are limitless, providing a solution for any lifting challenge.
The spreader beam assemblies are available in a wide range of capacities and sizes. Caldwell's four point system can be configured in square or rectangular configurations. In addition, both the two and four point system components are interchangeable with other similar systems.
The breakdown of the modular components makes the system easy to handle on jobsites. Due to this feature, the Model 33 is a smart solution where a quick delivery is required. End fittings and beam sections are sold separately if a complete system is not required.
Features:
Quickly configure a spreader beam to match lift requirements.

Model 33 system components are interchangeable with other similar systems.

Knock-down design is easily transported.

Unique pivoting drop link.

Complies with ASME B30.20, BTH-1 standards.

Combinations of one to five spreader sections can be used to create custom spreader beam lengths.

Custom designed systems available