Caterpillar Group President Charter will Retire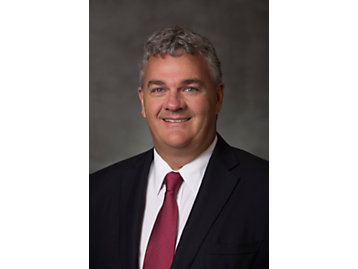 Rob Charter
April 11, 2018 - Caterpillar's group president of customer and dealer support, Rob Charter, will retire June 1, after 30 years with the company.

"During his three decades with Caterpillar, Rob has built a reputation for his focus and unwavering commitment to helping our customers succeed," said Caterpillar CEO Jim Umpleby. "Rob's global perspective - he's held positions in Asia, Latin America, the United States, and his home country of Australia - is just one reason he's a valuable member of our executive leadership team. Rob is also known within the company for his passion for developing and mentoring Caterpillar employees around the globe. We wish him a long and happy retirement."

The company expects to announce a replacement in the near future.

"I've had an extraordinary career and am grateful for the opportunity to have served our customers for the past three decades," said Charter. "I'm honored to have led some remarkable teams. And, over two-thirds of my time at Caterpillar was spent working alongside what I still believe is one of the company's greatest competitive advantages – our dealer network. My wife, Tammy, and I look forward to returning home to Australia and spending more time with our family."

Charter joined Caterpillar in 1989 as a development engineer in Melbourne. Early in his career, he worked in service training, machine sales and service, mining product support, manufacturing, construction, quarry, and forestry.
Charter was also a district manager in Australia, a product manager in Tokyo, southern region manager in Caterpillar's Latin America Division, vice president of the Asia Pacific Distribution Services Division, and vice president of the Excavation Division. In 2015 he became a group president and a member of Caterpillar's Executive Office.
Charter holds a bachelor's degree in mechanical engineering from Ballarat University in Victoria, Australia, and has completed the Stanford University Executive Program.