CCO Names Officers and Directors for 2022-2023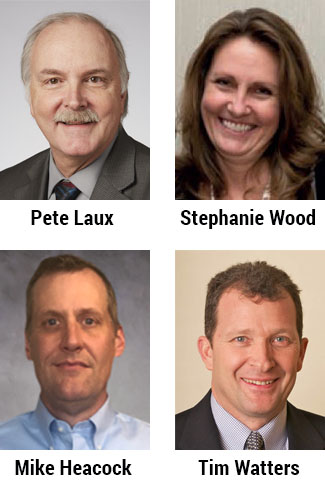 July 6, 2022 - The National Commission for the Certification of Crane Operators (CCO) has named the industry leaders who will help lead the organization during 2022–2023.
Elected as officers whose terms started July 1 were:
Officers
Pete Laux, Kiewit Corporation, Omaha, Nebraska, was elected president. Laux has been a board member since 2011 and previously served as vice president and secretary/treasurer.
Stephanie Wood, Terex Cranes, Nicholasville, Kentucky, was elected vice president. Wood has been a board member since 2019 and previously served as secretary/treasurer.
Mike Heacock, Morrow Equipment Co. LLC, Salem, Oregon, was elected secretary/treasurer. This is the first officer position for Heacock, who has been a board member since 2021.
Board Members
Following the retirement from the board of Kerry Hulse, retired from Deep South Crane & Rigging, Fulshear, Texas, Tim Watters, Hoffman Equipment Co., Piscataway, New Jersey, assumes the position of immediate past president.
Newly elected to join the board for three-year terms are Beth O'Quinn, Specialized Carriers & Rigging Association, Fairfax, Virginia, and Mike Heacock.
Reelected to serve a second term is Stephanie Wood.
Other members serving on the board: William (Bill) Davis of Zurich Services Corp., Richmond, Virginia; Douglas LaCroix of Cianbro Equipment, Pittsfield, Maine; Christopher Treml IOUE, Washington, D.C.; Ellis Vliet, retired from Bengal Crane & Rigging, Prairieville, Louisiana. Vliet also continues as chairman.