CIS Case Study: How Technology can Help Develop Crane Operators from Existing Workforce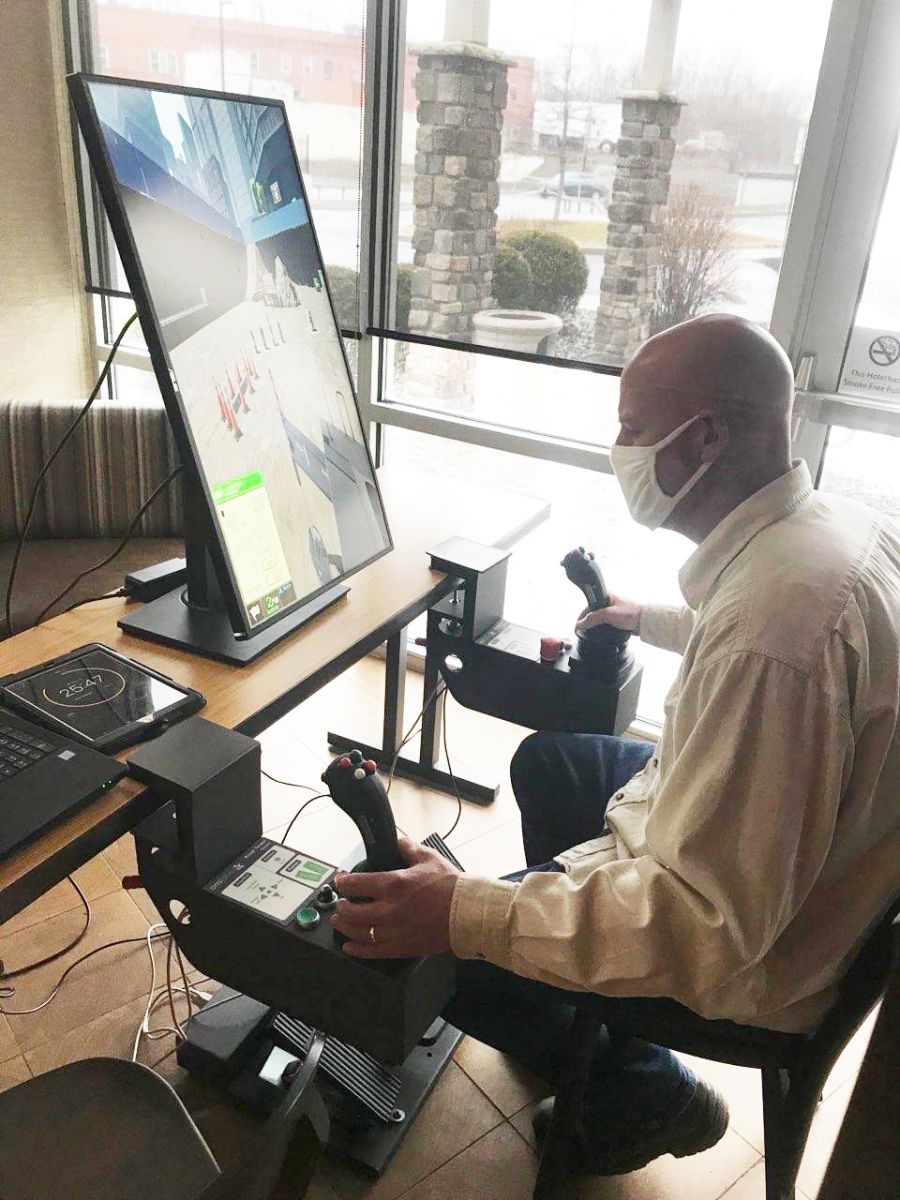 April 13, 2021 - Debbie Dickinson, CEO of CIS, will participate in a panel discussion about workforce development during a virtual trade show hosted by CM Labs Simulations on April 20.
The free event, April 20 and 21, features multiple sessions, demonstrations, and networking focused on new and emerging construction training technology.
Dickinson and fellow panelist Dan Belcher, director of strategic partnerships for NCCER, will address "Using Innovative Technology for Workforce Development."
Dickinson will share CIS' experience working with an employer to reskill and upskill its workers.
When the employer needed more qualified crane operators, it established a long-term plan to recruit from within instead of looking outside.
"The organization had identified forklift and earthmoving equipment operators who have aptitude and interest in becoming crane operators, but it needed assistance in executing an efficient way to train those people," said Dickinson.
The idea is to set up the system to be an ongoing part of the company's way of operating.
The training program takes place over months. Its first phase is intensive online training about safe crane setup, crane functions, crane site safety, and introduction to load charts.
Phase two involves hands-on sessions with a trainer to provide practical instruction on crane operation.
That phase uses Vortex simulators for ongoing crane operation training. "CM Labs' Vortex simulators reduce the amount of seat time required for novice operators to gain the skills necessary to become certified," said Dickinson. Trainees are paired with experienced, certified crane operators to get on-the-job training before testing for accredited certification.
"The employer's investment in simulation training, paired with a custom training curriculum, forms the foundation for ongoing screening and skills assessment, while providing the employer with the tools to continually reskill or upskill its people as needed," Dickinson said.
To register to attend the Virtual Construction Tradeshow, visit www.CM-Labs.com or register here.
To learn more about how to increase return on training investment in order to solve long-term workforce development needs, contact Crane Industry Services at www.centeredonsafety.com