CM Labs Simulations Offers Online Q&A with Expert Aug. 12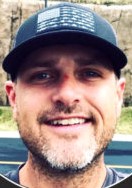 Aug 3, 2021 – On Thursday, Aug. 12, 2021, CM Labs Simulations is offering an interactive question-and-answer session with heavy-equipment operator and instructor Gary James.
During the session, which starts at 11:00 a.m. Eastern Time, James will share insights on how to use simulation to prepare operators for real worksite challenges.
Participants can expect to learn tips and tricks from the field, how trainers can use simulators to help develop advanced operator skills, and what qualities to look for in a simulator to ensure training translates into worksite efficiency.
To register, click here.