Cometto's New Eco1500 SPMT Handles Up to 1,650 USt of Payload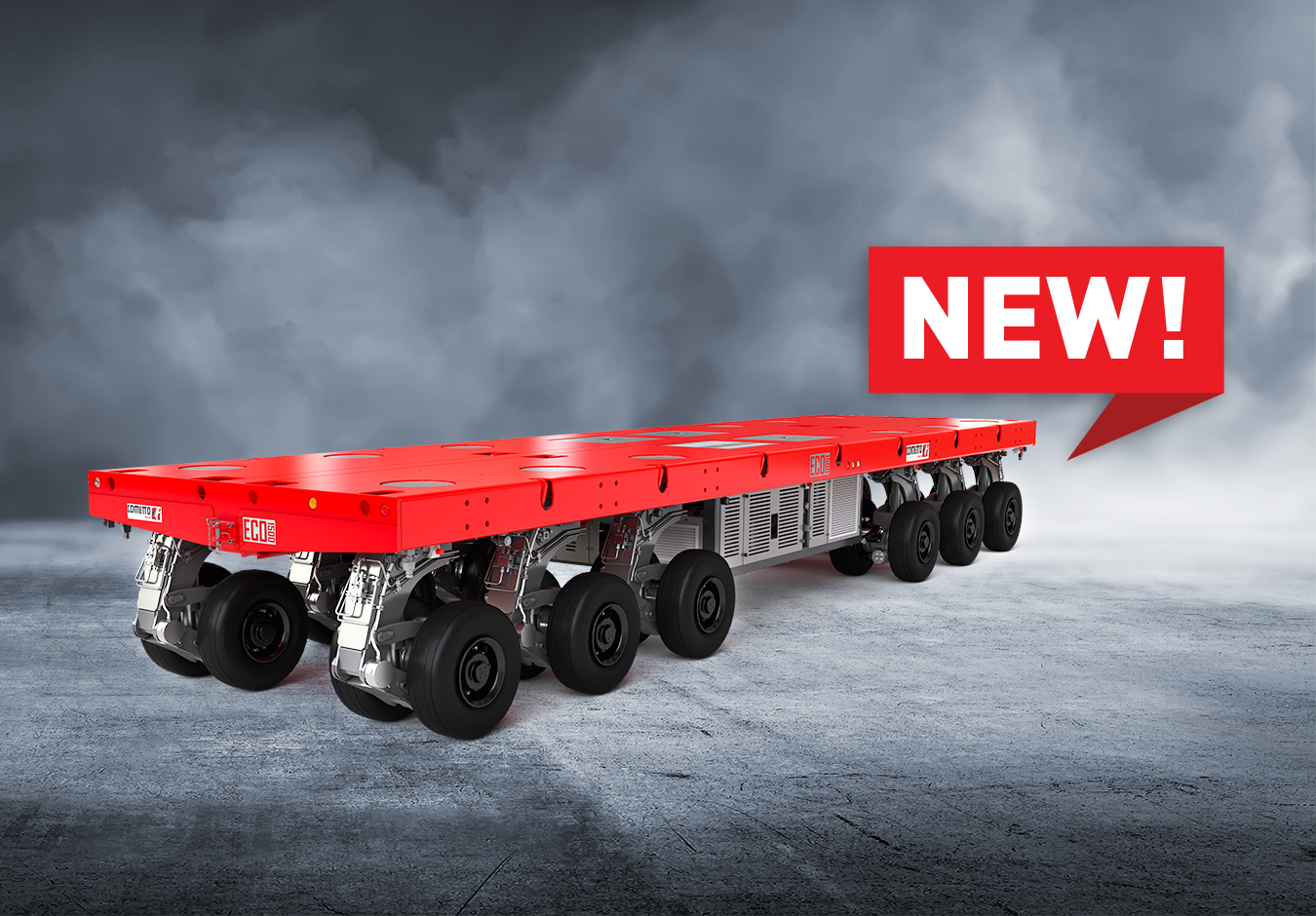 July 6, 2021 – Cometto says that the 1,650-USt capacity of its new Eco1500 self-propelled modular transport (SPMT) is the highest on the market.

Cometto adds that besides high capacity, the Eco1500 has many other unique features, including the widest range available, connect-and-drive capability that makes for fast, easy configuring, smart and efficient control, the best corrosion protection, a wide range of accessories, safety, availability, and efficiency.
The Cometto Eco1000 and Eco1500 products are self-propelled electronically steered modular vehicles with an integrated Power Pack Unit.
The new Eco1500 module is 9.8' wide and comes three axle configurations: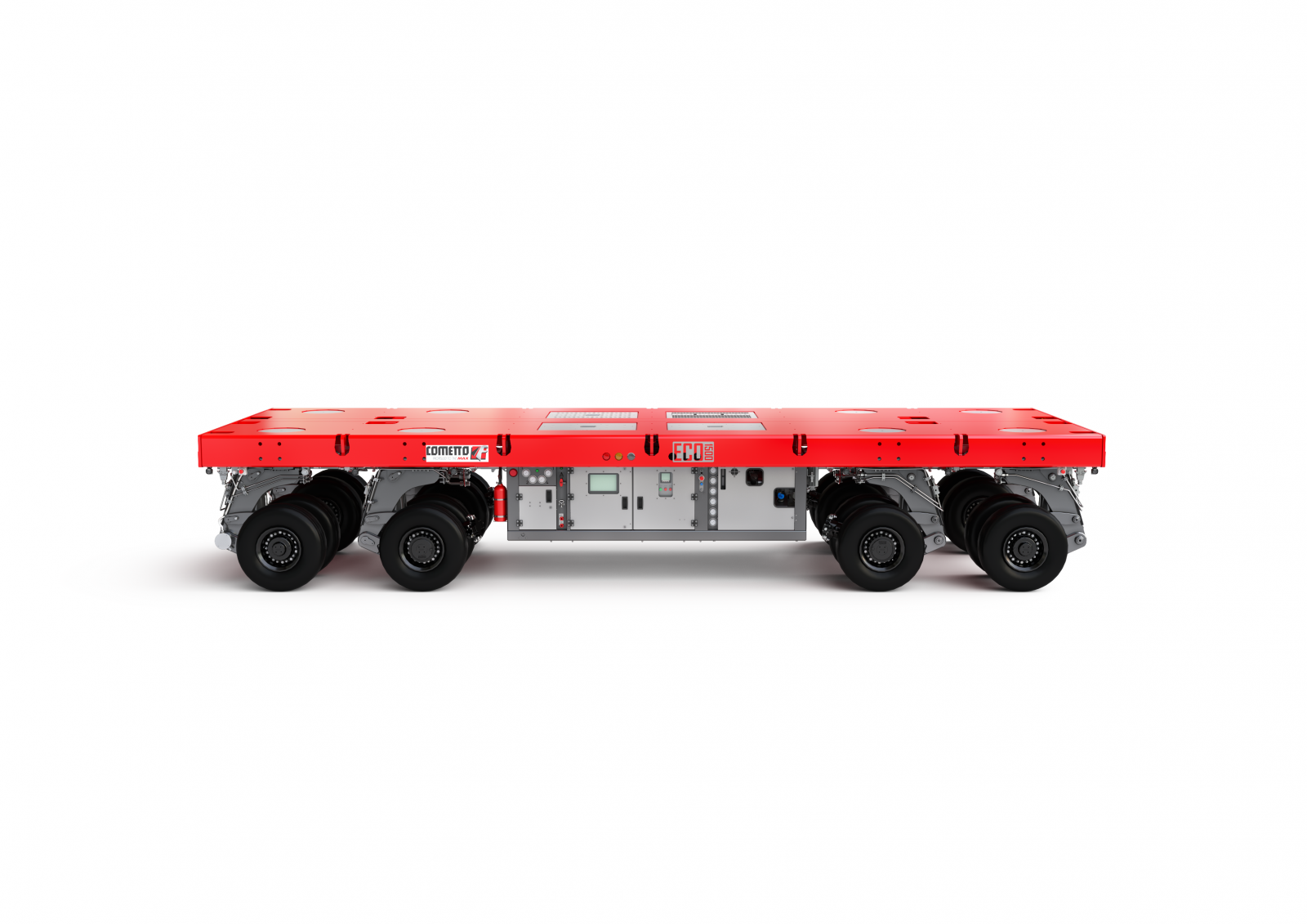 4 axles, 4 driven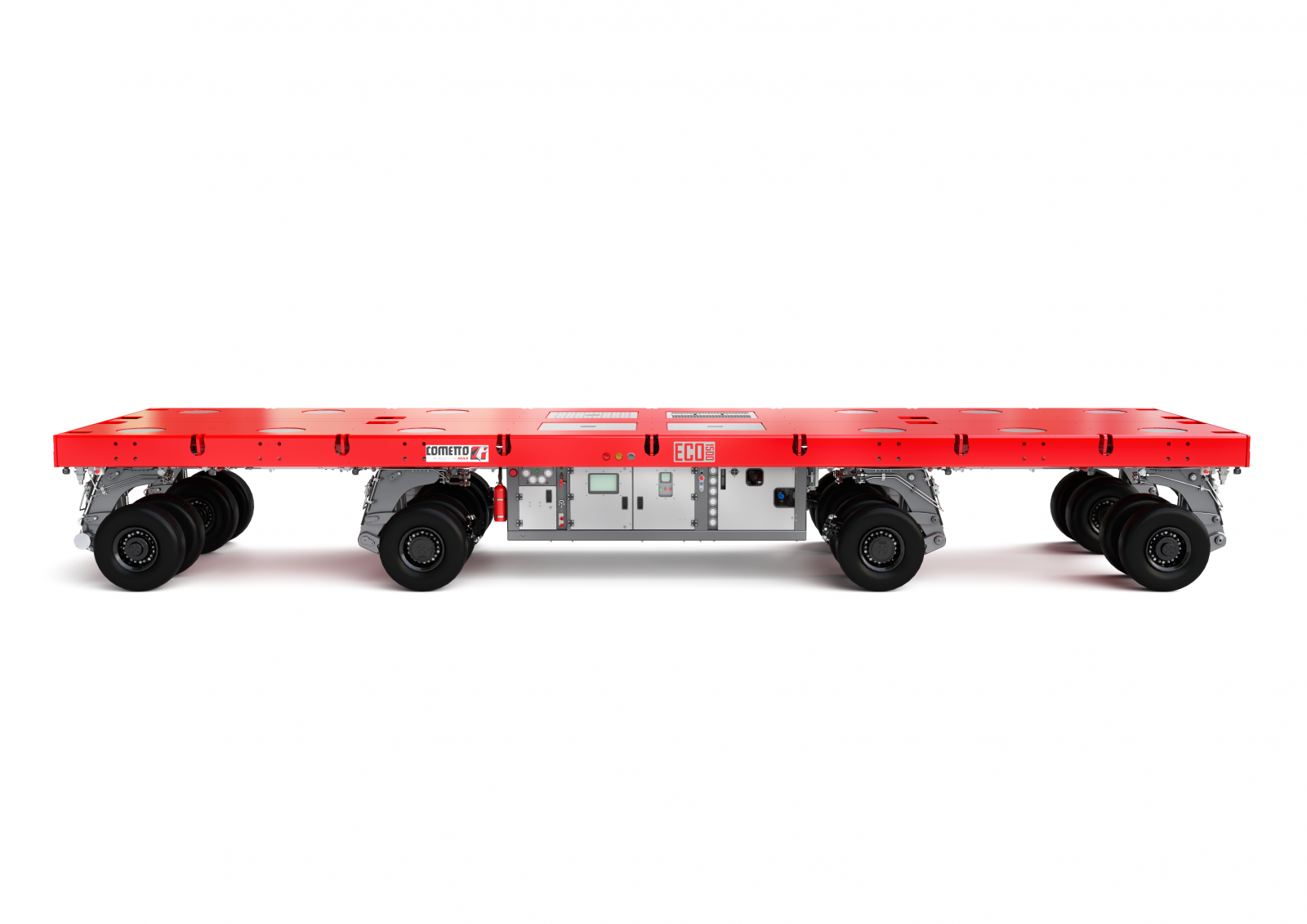 4 axles, 4 driven, long frame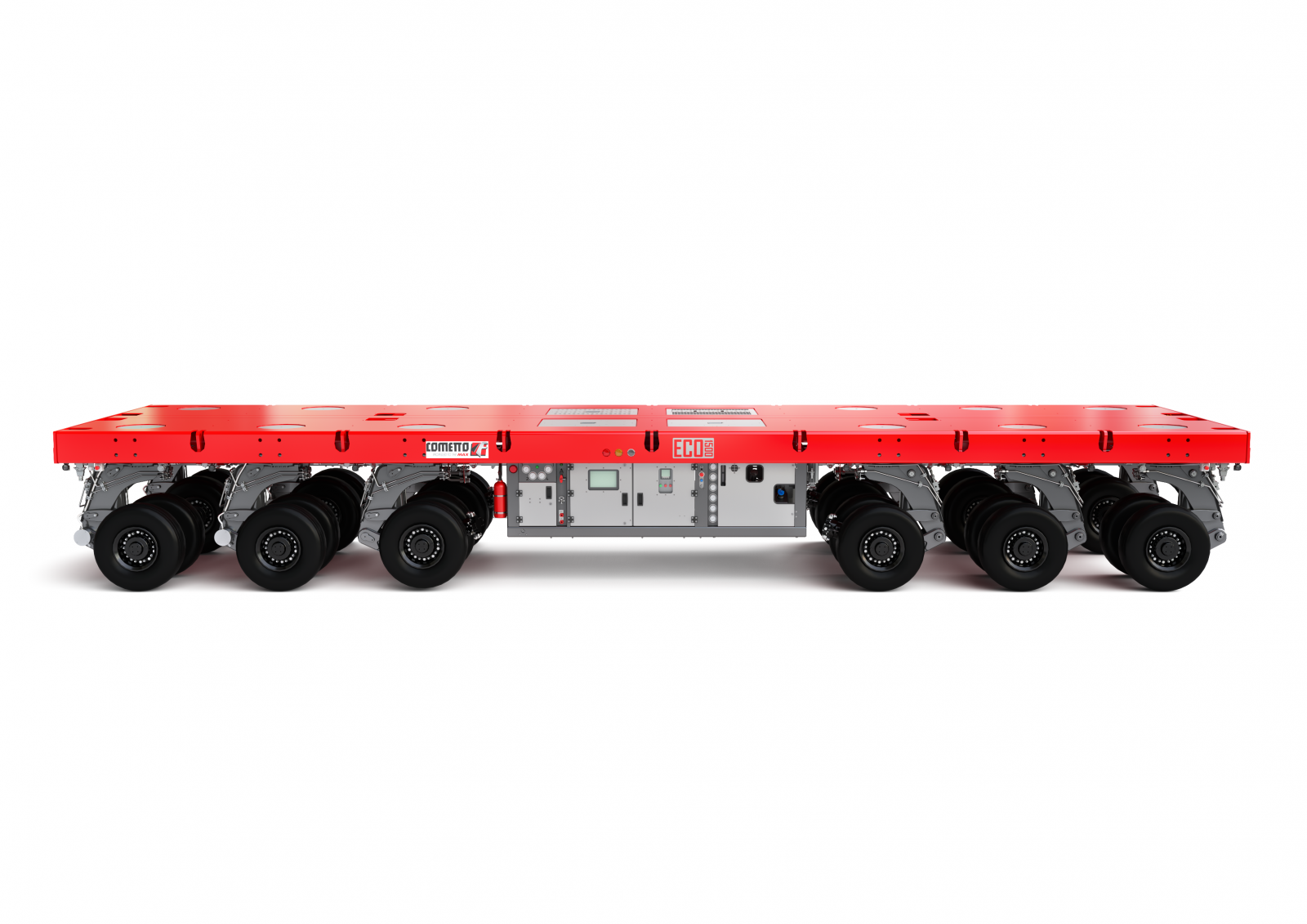 6 a
xles, 4 driven