Construction TV Personality to Headline SEAA Convention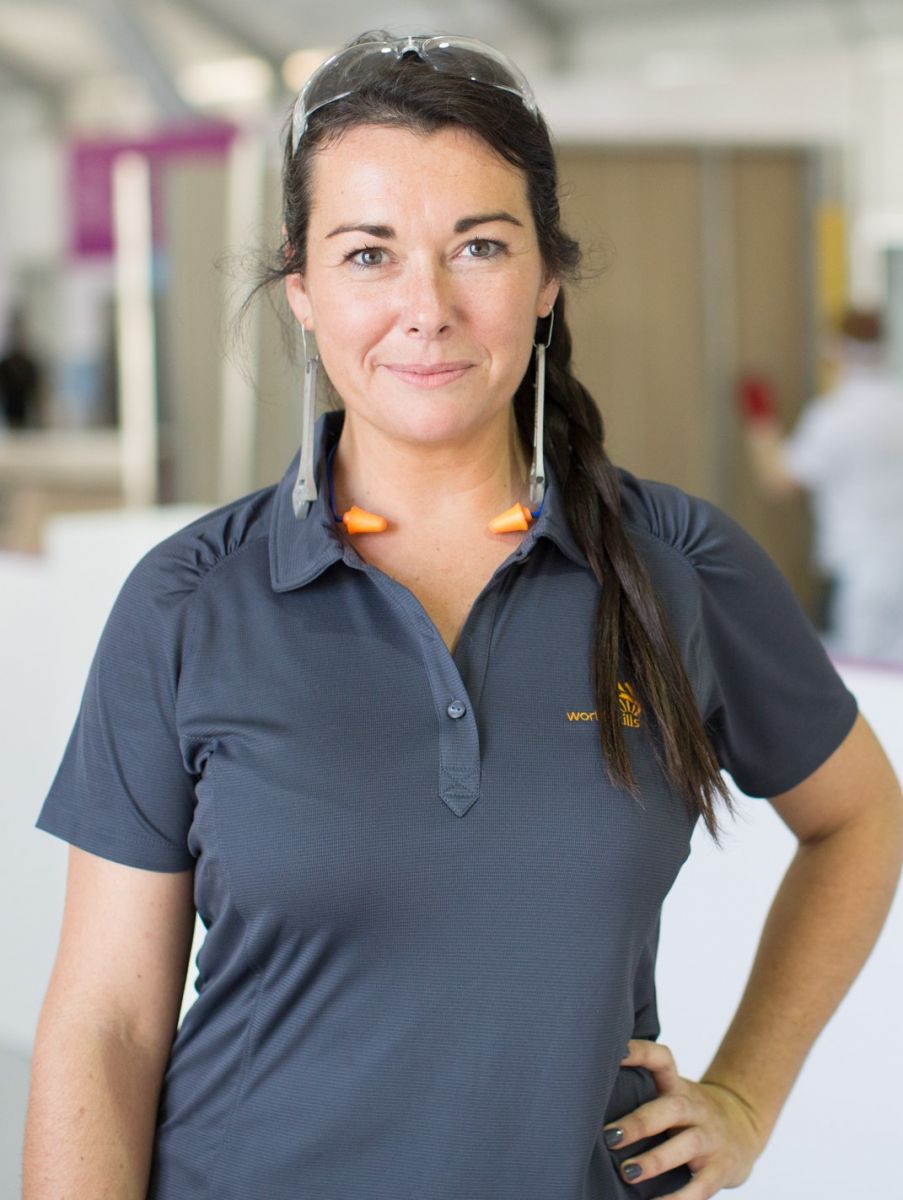 Kayleen McCabe
March 27, 2019 – DIY Network personality Kayleen McCabe will headline the Steel Erectors Association of America's 47th Annual Convention and Trade Show, April 24-26 in Charlotte/Concord, North Carolina.
McCabe is a licensed contractor and industry ambassador who won DIY Network's Stud Finder competition and is the longtime host of Rescue Renovation. Her work focuses on tightening the skills gap, encouraging women to enter a male-dominated field, and showing alternative paths to the traditional college route.
During her presentation, "Trades in the 21st Century," she will share her story and discuss the need to restore dignity to crafts as a profession.
"I want people to know that there are lifelong opportunities and careers that blossom into other things in commercial and industrial construction. Yes, it takes training on par with a bachelor's degree," she says. "But the benefits are that the money is great and the work is rewarding."
In addition to hearing McCabe's keynote presentation, attendees can benefit from educational sessions for managers or field level personnel; visit the trade show, where exhibitors will have live equipment demos; and participate in networking activities.
Some of the educational sessions include:
Rigging Refresher. Kevin Benner, rigging trainer and field sales representative for the Indusco Division of Mazzella Lifting, will address often overlooked rigging problems.
Reskilling the Workforce of the Future. Peggy Smedley is the editorial director for Constructech Magazine and president of Specialty Publishing Media. She is an award-winning journalist, having just won the ASCE Excellence in Journalism Award for her achievements in enhancing the public's understanding of the impact of civil engineering. She will speak to labor opportunities the construction industry is missing, how contractors can entice Gen Z workers, and technology that reduces the worker shortage.
Projects of the Year. A panel discussion and presentation of award-winning structural steel construction projects in four contract classes enlightens members as to some of the most creative, efficient, and dramatic work being done today.
What's AISC Been Up To? Todd Alwood, director of certification for the American Institute of Steel Construction, will update attendees on programs, resources, and market activities from SpeedCore to tariffs, to the Student Steel Bridge Competition and the latest AISC publications.
Attendees will be able to attend the George R. Pocock Memorial Golf Tournament, fishing on Lake Norman, the gala dinner and awards banquet at the Charlotte Motor Speedway Club, and the NHRA drag racing event at the conclusion of the convention. Get more information and registration online at www.seaa.net/seaa-convention--trade-show.html.