Crane Industry Legend Steve Pirigyi Passes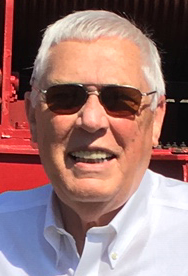 March 9, 2020 - Stephen Edward "Steve" Pirigyi, 83, of Mount Holly, North Carolina, formerly of Valhalla, New York, passed away February 26 at Novant Health Presbyterian Medical Center in Charlotte, North Carolina, from complications of cancer surgery.
Steve spent essentially his entire adult life selling cranes, other heavy equipment, and related equipment and services, a craft he loved.
Pirigyi worked for 38 years as a salesman, and later regional manager, at Manitowoc Cranes before "retiring" for a fraction of a second. He then spent the next 18 years using his passion and skills for other enterprises, including WHECO and Cleveland Crane & Shovel Sales Inc., for whom he worked at the time of his passing.
Steve's definition of "retirement" shows how much he absolutely loved what he did. "Work" was not work to him. It was fun and his hobby.
A titan in the industry, Pirigyi was known for always practicing the highest of level integrity and honesty. He never sold anything that wasn't right for his client. He walked away many times from opportunities because he knew his product wasn't the best for the client's purpose. He would even point clients to competitors when it was the right thing to do.
Pirigyi also gladly mentored anyone who allowed him to, and many professionals in the industry today can credit their success to learning from him how to be the best they could be.
Pirigyi was born Sept. 28, 1937, to Stephen and Anna Pirigyi. He is survived by his beloved wife Joan, sons Stephen and Christopher; daughters-in-law Jennifer and Heather; grandchildren Ashley, Christopher, and Justin; sister Sue and brother-in-law Gene; nieces Cindy and Betty; many devoted cousins and friends; and his favorite grand-dogs, Dante and Maxx. Steve's family was everything to him. He was the gold standard of a father, grandfather, and husband.
A memorial service will be planned for a future date. Memorials in Pirigyi's name may be made to an animal shelter of the donor's choice.
To read an interview with Steve from the January 2020 edition of Crane Hot Line, click here.