Crane Industry Veteran Jay Shiffler Passes Away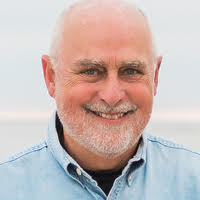 Peacefully and surrounded by his loving family, Jay Kendall Shiffler passed away on Thursday, Dec. 26, 2019. He was 67.
He had been involved in the crane and lifting industry since 1979.
Shiffler was born in Cleveland on May 19, 1952, to John Kendall Shiffler and Marjorie May King. He graduated from Columbus High School, honorably served in the U.S. Army, and earned a business degree from the University of Cincinnati. Upon graduation, he started a long and storied career in the construction equipment business.
He was the husband of D.Ann (Slayton) Shiffler, editor of American Cranes & Transport (ACT) magazine. They were married Feb. 19, 1983, and shared a love that was an inspiration.
Shiffler's career was a passion. He believed in the people he worked with and the products he sold. He was the consummate networker, and it was never just professional – it was always personal. Shiffler loved the construction equipment and crane industry, and the many relationships he forged along the way. He had a cadre of best friends in the industry and was a mentor to many.
He is survived by his loving wife, D.Ann; two daughters and sons-in-law, Kendall and Andrew Guinn, Bailey and Brett Larson; and two grandchildren, Annabelle and Callahan Guinn. He is also survived by his siblings and their spouses, Cathy and Tom McCarthy, Connie and Alan Dills, Tricia and Paul LaMarca, and Kathryn MacKinnon; as well as multitude nieces and nephews who he loved with all his heart. He is also survived by his stepmother, Anne Shiffler.
Services were held Sunday, December 29, at First Presbyterian Church, Georgetown, Texas. Memorials may be made to First Presbyterian Church Georgetown, the SC&R Foundation scholarship fund, or a charity of the donor's choice.