CraneWorks Adds Several Tadano All-Terrain Cranes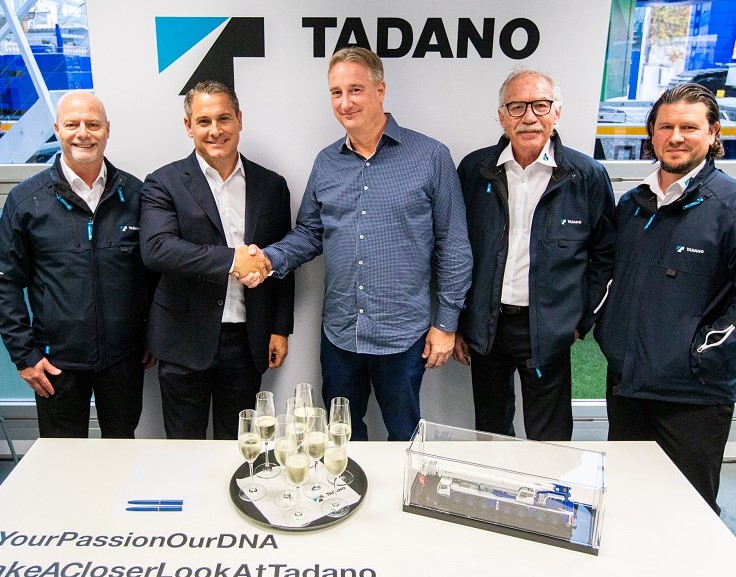 Nov. 23, 2022 - CraneWorks Inc., Houston, Texas, recently ordered several new four- to nine-axle Tadano all-terrain cranes for its nationwide fleet of lifting equipment.
A Tadano spokesperson said that this major financial investment is a true testament to CraneWorks' belief in the strength of the CraneWorks-Tadano relationship.
Scott Wilson, vice president of sales and marketing at CraneWorks, detailed that relationship.
"CraneWorks' ownership and executives have worked with Tadano's executives for over 26 years. The fact that Tadano listens to and values feedback from CraneWorks is key to this relationship," said Wilson. "From the top of Tadano America Corporation down to the staff pulling it all together, it is a true partnership."
Added Wilson, "Tadano is our business partner because they are honest, reliable, trustworthy, and do what they say they will do. In any business, especially the crane business, everyone knows everyone, and they talk to each other."
Tadano America Regional Business Manager Dave Kuhlman said the larger AT's are growing in popularity, "Over the last several years, CraneWorks has become a retail leader for our highest capacity all-terrain cranes. Their recent commitment for multiple orders of our 350-ton, 500-ton, and 600-ton capacity all-terrain crane models continues to prove their dedication to serving the market for Tadano's largest lift capacity products."
Added Kuhlman, "There is a long history of respect and admiration between both our teams. CraneWorks continues to improve the standing of the Tadano brand through its expansion into new markets and customer bases with their substantial crane expertise and knowledge and desire to support their customer's needs."
Caption: From left, Ken Butz and Dean Barley, both Tadano America; Keith Ayers, CraneWorks, Inc.; Dave Kuhlman and Dan Melnyk, both Tadano America.