CraneWorks Becomes One of North America's Largest Demag Distributors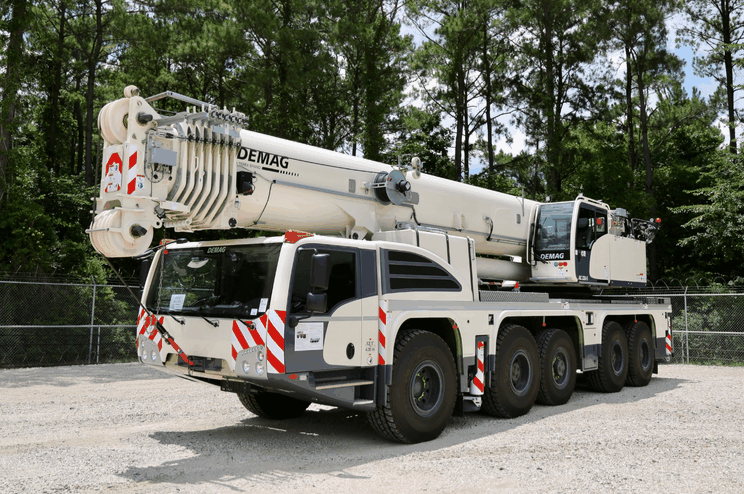 March 21, 2018 - CraneWorks, Houston, Texas, recently became one of North America's largest distributor of Demag AC mobile cranes and Terex Crossover products.
The company is also one of the top distributors for sales and aftermarket support of all Terex Cranes products.
In January, CraneWorks placed an order for eight Demag cranes, including three 50-ton AC 45 City models, two 245-ton AC 220-5, and three 120-ton AC 100-4 all-terrain cranes.
"CraneWorks' 2018 growth strategy includes one of the largest distributor investments in Demag AC cranes that Terex Cranes USA has received in recent years," said Dave Kuhlman, Terex Cranes senior sales manager – major accounts.
Keith Ayers, CraneWorks' CEO, said the company is seeing an increased demand for all-terrain cranes. "The build quality, onboard technology, and operator-friendly features of the Demag all-terrain crane product line is impressive, and our customers have asked us to add more," he said.
Terex's Kuhlman also noted that CraneWorks has continued to increase its investment in other Terex cranes, including the new RT 100US rough-terrain crane, T-Series truck cranes, and 60- and 80-ton Crossover cranes.
"CraneWorks has become a highly respected and important partner for Terex's overall 'Commitment to Excellence' and business growth initiatives," Kuhlman said. "We look forward to the continued successful growth of CraneWorks with Terex Cranes and dedicating our continued support to its efforts in the sales and aftermarket support of our products."