Crosby and Verton Expand Load Orientation Technology in North America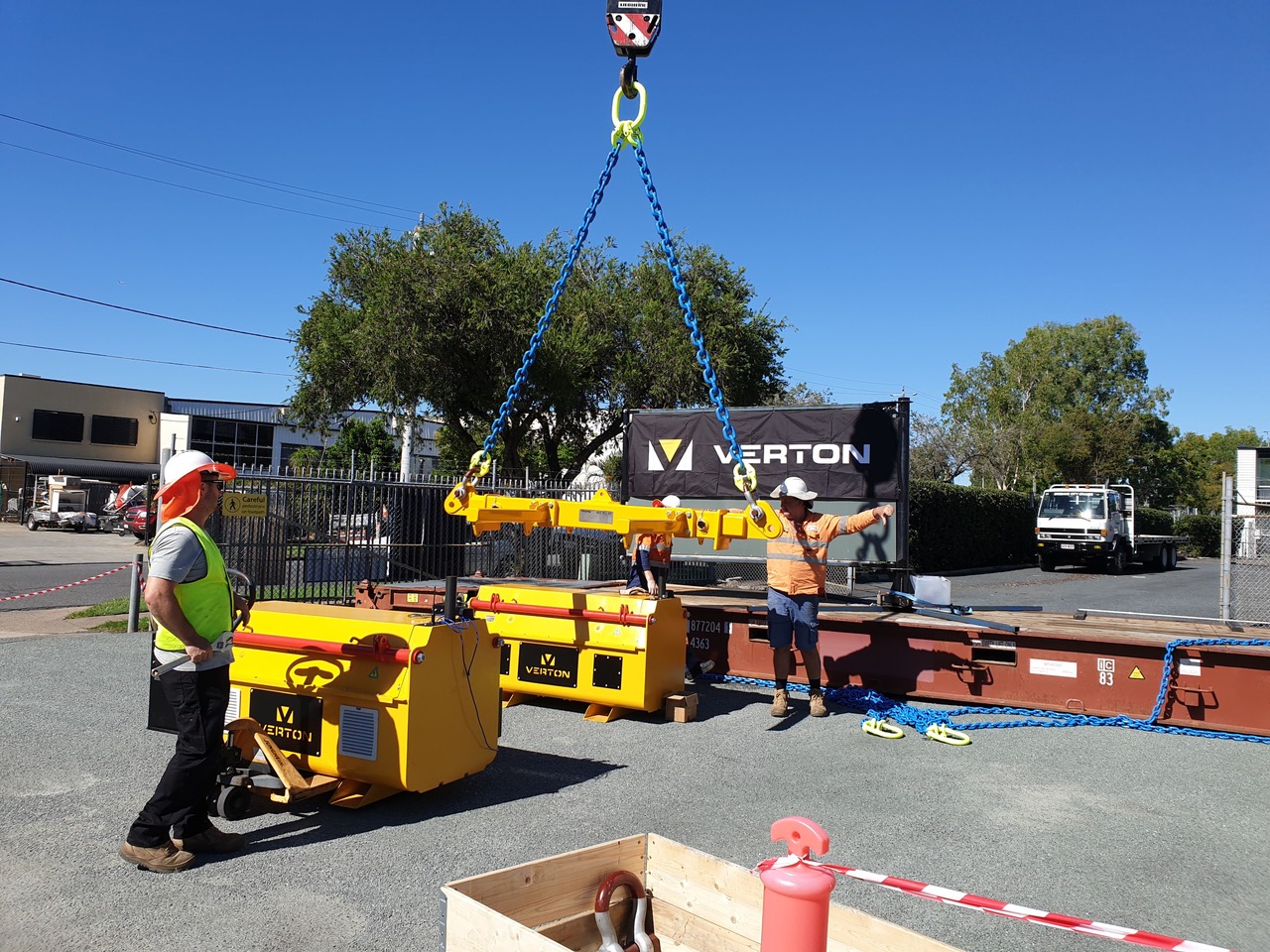 Feb. 23, 2022 - Verton and the Crosby Group are expanding Verton's load orientation technology in North America.
As a partner and master distributor of Verton products for the Americas, Crosby Group has invested in additional units for deployment in the United States and Canada, as well as adding key team members to support the growing business.
Verton's innovative load-orientation solutions include Everest 6, SpinPod 7.5, and SpinPod 30, a modular load-orienting system for a broad range of working load limits.
"Verton's remote-controlled load orientation products provide a step-change in terms of the safety and productivity of our customers' lifting operations," said Robert Desel, CEO of Crosby Group.
Desel explained that Verton's products eliminate the need for taglines by orienting suspended loads using gyroscopes and sophisticated control systems. Verton's wireless remote controls remove the need for people to be near or under loads.
"The combined strengths of Verton's product with the rich rigging heritage of The Crosby Group has allowed us to bring these benefits to job sites across the Americas," Desel said.
Verton CEO Tim Ekert, added, "We are thrilled to see the investment that The Crosby Group is making in support of our partnership. Verton will have a greatly increased presence in the market to bring our products to new customers and industries and to provide an increased level of support to our existing customers."
The Verton range of intelligent and safe lifting solutions can provide benefits to all industries. Crosby Group services include land-based and offshore energy, construction and infrastructure, cargo handling and towing, marine, mining, and transportation.
Verton guarantees that its solutions deliver an ROI of at least 25% per month and says that its load orientation technology reduces downtime by 25% and hook time by 50%.