Crosby Donates Racking to ShareFest-Texas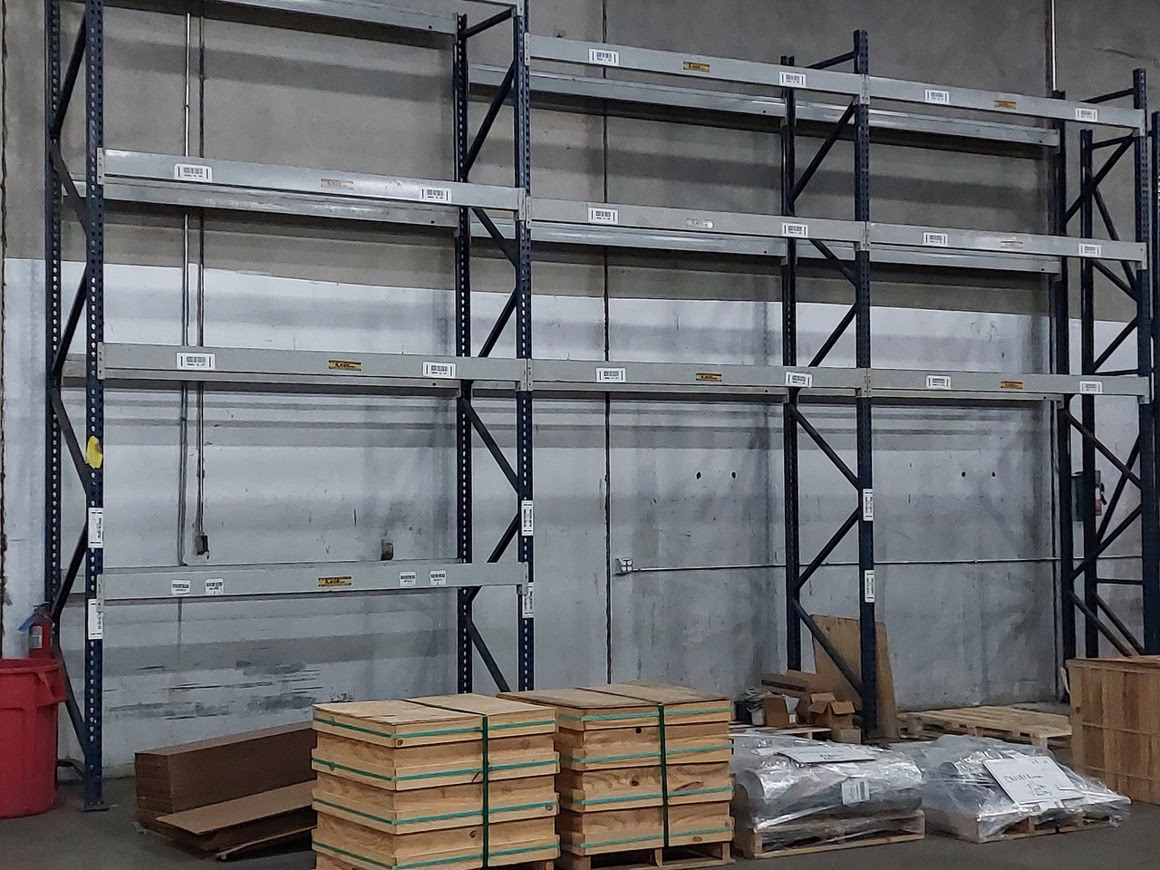 July 12, 2022 - The Crosby Group has donated about 200' of racking to ShareFest-Texas, a non-profit that provides hope to the under-served through collaborative partnerships and community service.
The racking will be used to store purchased and donated furniture and other household items before they're distributed.
The Crosby Group is an active supporter of charitable causes like Bridges to Prosperity and Children of Fallen Patriots Foundation.
Chuck Harper is an employee at Crosby's Arlington, Texas, site. He's also a volunteer at ShareFest-Texas and immediately thought of it as a good cause that could use Crosby's surplus racking.
The racking, which spanned an entire row of Crosby's warehouse, was in perfect working order but could not store the new-style crates now used at the facility.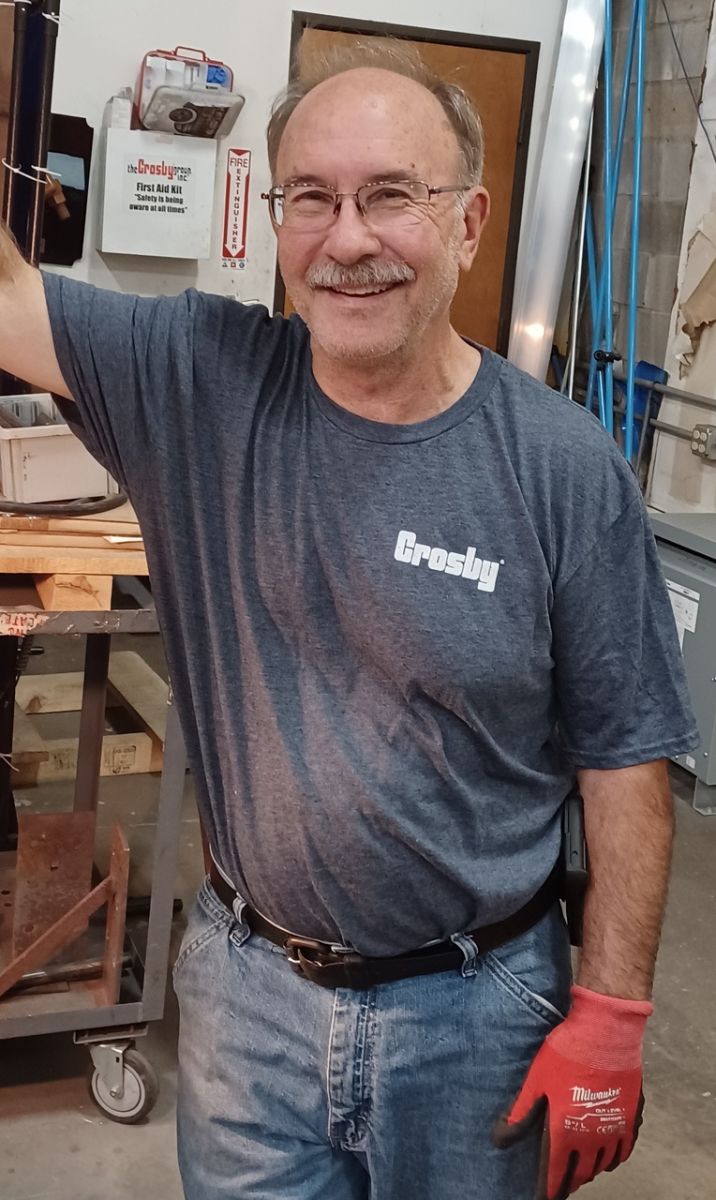 Harper, who helps ShareFest-Texas deliver requested items, said: "I saw value in the racking, where others might have seen scrap. I knew that the racking could be repurposed and its useful life extended. This is also how I view people in general. I have lived a long time and acquired many skills along the way, which I use to help other people who lack the resources to help themselves. Basically, I have adopted a pay-it-forward mentality. As I told Mr. Thielman [John Thielman, aka 'Papa John', ShareFest-Texas's founder], it feels good to do good. I would hope that if someone in my family needs help in the future, that someone like me will be there to provide that assistance."
The standard commercial racking is more than adequate for ShareFest-Texas's requirements. Previously, ShareFest-Texas items were stored on the floor and stacked on top of one another.
That made warehouse operations difficult and time consuming.
The new racking will also make work safer for ShareFest-Texas's many volunteers.
Michael Gill, senior director, distribution and logistics at Crosby's Arlington facility, said: "When I heard Chuck's idea and his involvement with the charity, I was excited to get involved and help. Like everyone here at The Crosby Group, I'm passionate about community work and good causes, and this was a perfect, local campaign that we could help with a practical solution. Any time we have excess product or material, we look for a better cause for it, and this was an impactful opportunity."
ShareFest-Texas
ShareFest-Texas's mission is to provide hope where none exists, while creating opportunities for the community to come together in service.There are many unmet needs within Arlington and through alliances with many different organizations, the charity identifies and works to close those gaps. These projects provide an opportunity for neighbors to come together to create real and lasting improvements within the community and in the lives of others.
Harper pointed to the five pillars of ShareFest-Texas's work:
Domestic violence victims: providing relocation and safe housing for the victims and families of violence or abuse.

Sheltered and unsheltered homeless: providing for the homeless with necessities and opportunities.

Foster children: offering access to resources, like new suitcases and hygiene kits.

At-risk teens: creating opportunities to perform community service with multiple youth groups from churches, schools, clubs, etc.

Senior citizens: volunteer opportunities to enrich the youth within their communities.