Demag Adds Stepless Outriggers to Three-Axle All Terrain Cranes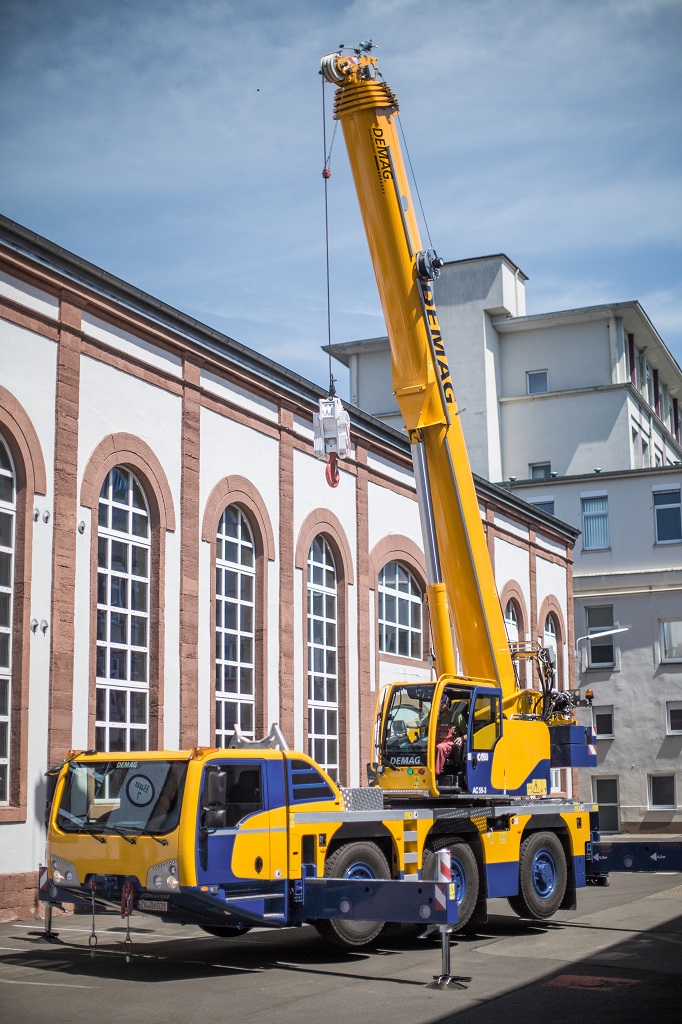 Feb. 26, 2020 — Demag is now equipping its AC 55-3 and AC 60-3 all terrain cranes with Flex Base stepless outriggers that can be extended to any point between fully retracted and fully extended.
Flex Base makes it easier for operators to get the largest possible outrigger base in any scenario.
Together with the IC-1 Plus control system, Flex Base lets Demag cranes make lifts from places that would otherwise be impossible.
That capability expands the range of potential applications for Demag three-axle cranes and their users.
Demag has added Flex Base to the AC 55-3 and AC 60-3 based on positive customer feedback about how well the system is working on Demag's AC 45 City crane.
The change helps Demag move toward its goal of making its cranes perform even better in a broad variety of scenarios.
To make stepless variable extension possible, Demag modified both the outriggers' steel structure and the cranes' IC-1 Plus control software.
"We integrated the Flex Base function seamlessly into our IC-1 Plus crane control system," said Michael Klein, product marketing manager at Demag. "We keep hearing from customers who are thrilled with how intuitive and easy to use the IC-1 Plus system is, so we made absolutely sure that this would continue to be the case."
To help customers make lifts with Demag cranes more efficient, the company offers the online "IC-1 Lift Plan" planning tool for PCs and mobile devices.
IC-1 Lift Plan helps users prepare for lifts by enabling them to determine the exact position and configuration of the crane at a given work site so every crane job can be as fast and cost-effective as possible.
The IC-1 Lift Plan planning tool is free after registering at www.demagmobilecranes-liftplan.com.