DICA to Display Breadth of Products at SC&RA Annual Conference
March 26, 2018 - DICA will exhibit several products from its FiberMax, SafetyTech, and ProStack product lines at the Specialized Carriers & Rigging Association (SC&RA) annual conference, April 17-21, in Boca Raton, Fla.
DICA's light and strong FiberMax Mega Duty Crane Pads typically weigh 60% less than steel and wood pads. Also they have been deployed or stored up to 75% faster than traditional wood or steel pads. The fully molded internal bi-directional shear web design maximizes load distribution in all four directions while minimizing the overall weight.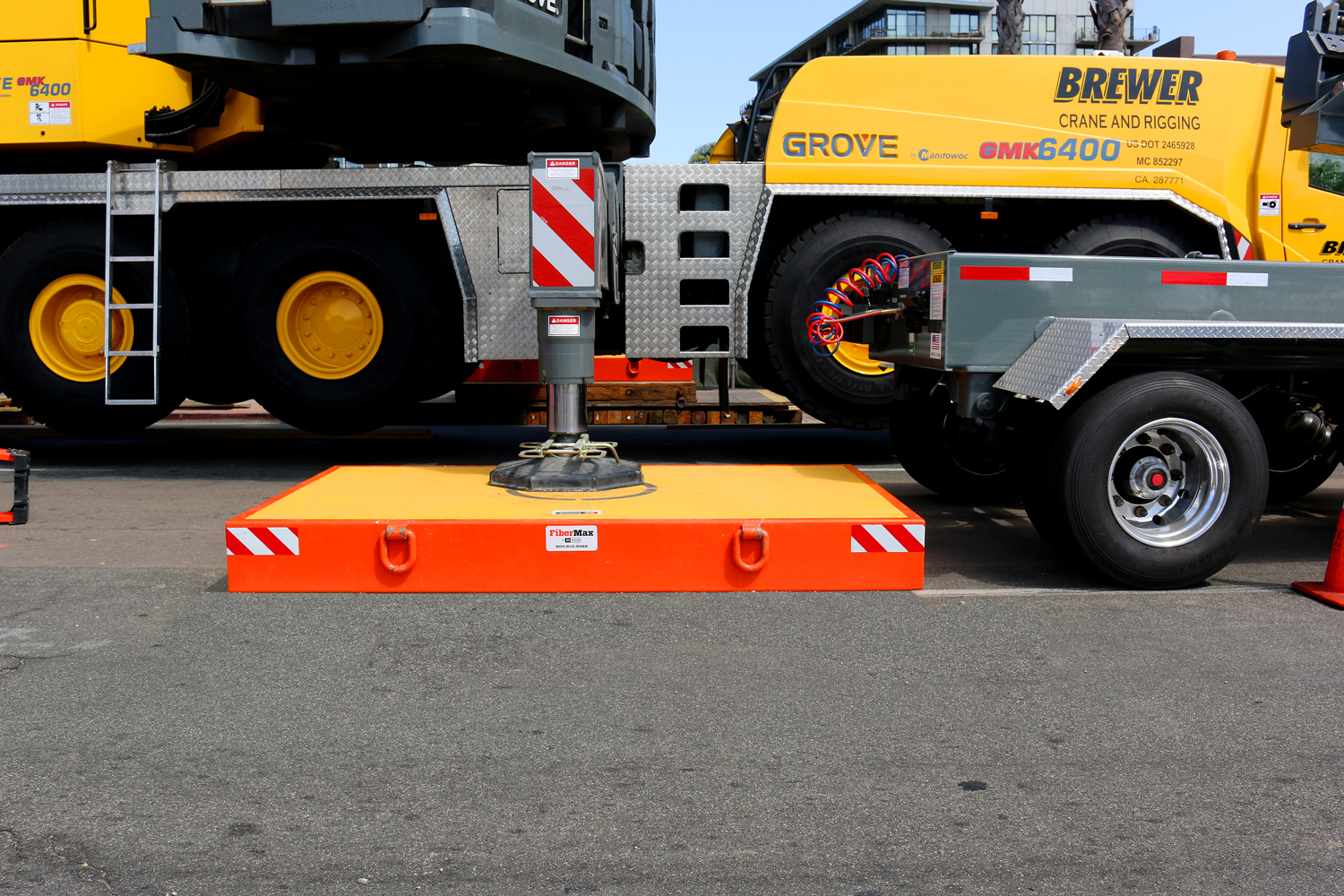 FiberMax
"Our FiberMax FM8x5x10 Mega Duty crane pads weigh only 1,285 lbs. each, about 60% less than what we had been using previously," said Joe Estep, Connelly Crane Rental, Detroit, Mich.
DICA's patented FiberMax crane pads are as strong as steel pads. Their fully engineered design distributes loads safely and effectively to reduce ground-bearing pressure. They are effective under most equipment with lifting capacities up to 500 tons. FiberMax Mega Duty crane pads come with an owner's manual to increase communication between lift directors, operators, and site safety personnel.
"FiberMax crane pads are the only crane pad on the market that can generate a six-figure return on your investment," said Kris Koberg, vice president of DICA. "In addition to the incredible weight, labor and transportation savings, DICA is the only manufacturer that provides the technical performance information to help owners, operators and site personnel understand what is happening under the pads."
SafetyTech outrigger pads use DICA's proprietary engineered thermoplastic, which is virtually unbreakable and more rigid than look-a-like stabilizer pads. Medium, heavy, and super duty classes offer a product for nearly every outrigger-supported piece of equipment, including mobile cranes. Key features include rot resistance, industrial-grade safety texturing, radiused edges and corners, and patented TuffGrip handles that make lifting or rolling the pads significantly safer and easier.
Both FiberMax crane pads and SafetyTech outrigger pads can be selected in 3D Lift Plan.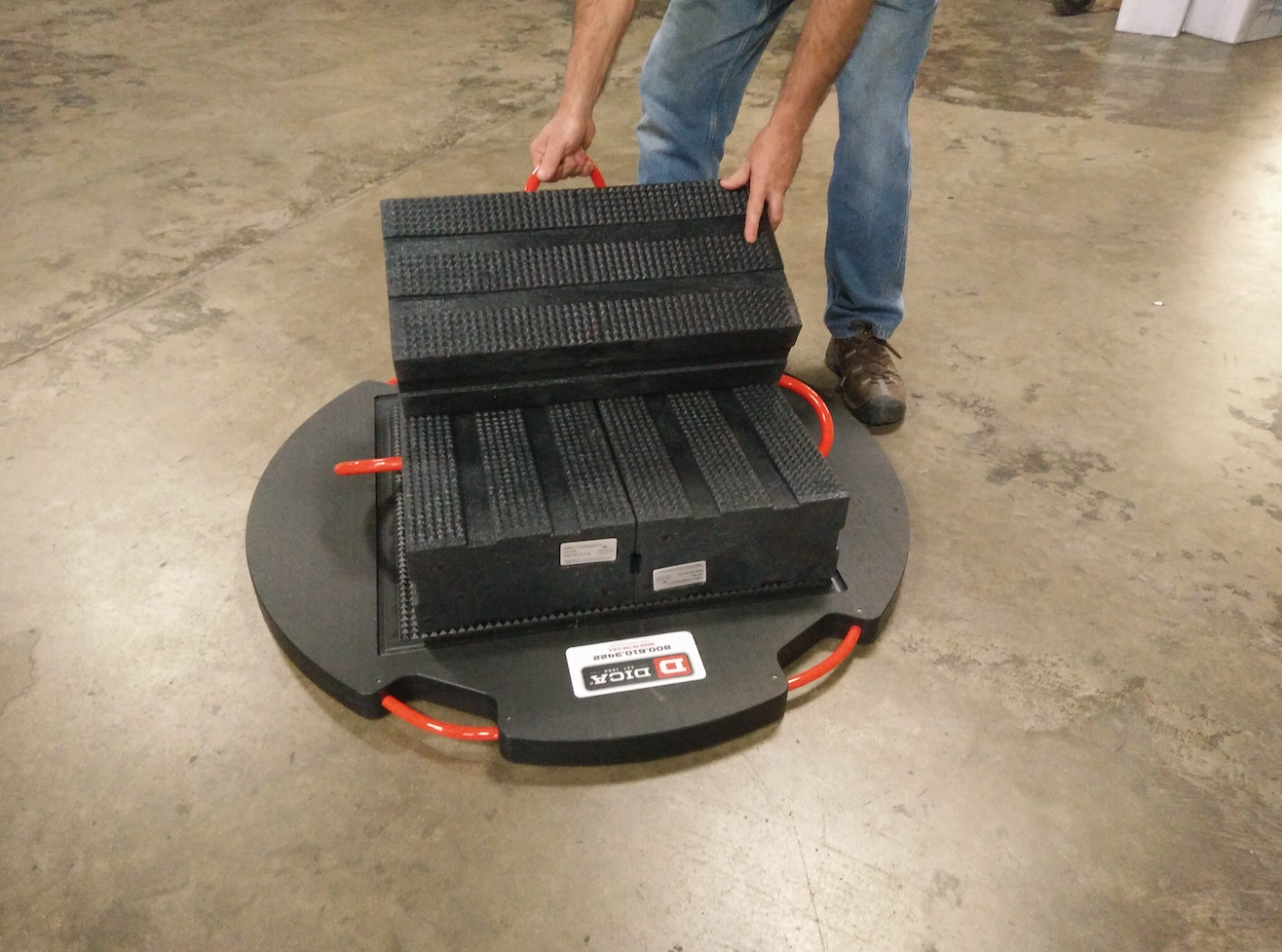 ProStack
ProStack cribbing locks together to provide added height under outrigger floats to help create a more level set-up. Medium and heavy-duty ProStack cribbing set-ups are both made of three basic parts: a SafetyTech outrigger base pad, ProStack interlocking cribbing blocks, and a high-friction top grip pad. The SafetyTech outrigger base pad has a pyramid surface that locks in the cribbing blocks, which are stacked on top of it to the desired height and topped off with a ProStack grip pad that provides a high- friction surface for the outrigger foot and protects the pyramid surface on the cribbing blocks.
Koberg says that ProStack cribbing performance is predictable and reliable, and that the engineered material is strong, impervious to environmental conditions, and ergonomically user-friendly. "By interlocking, ProStack cribbing creates a more secure set-up under the stabilizer or outrigger foot. This increases safety and stability in situations where the ground is not level," said Koberg.