Duncan Salt Appointed New CEO of Wolffkran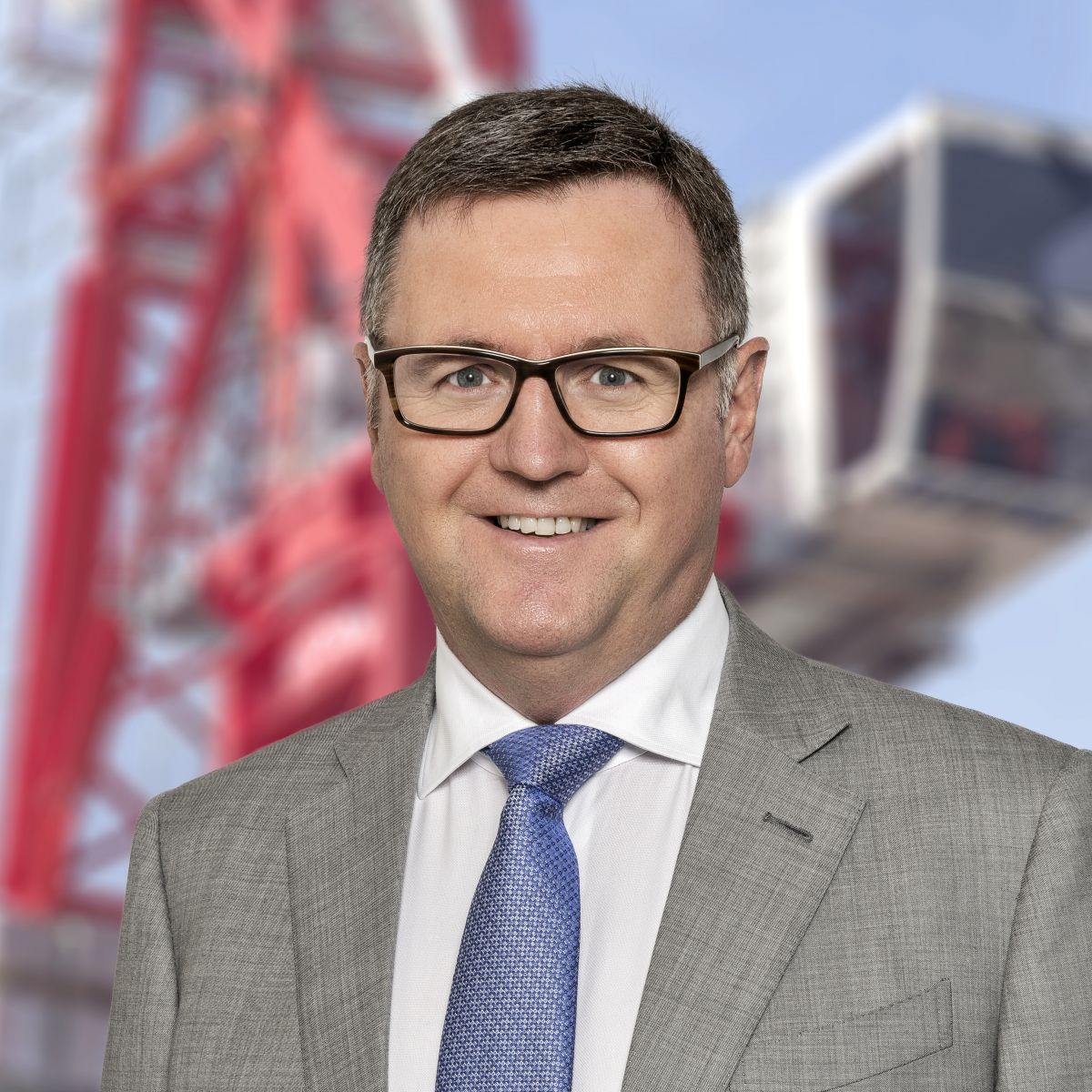 Sep. 3, 2019 - On Aug. 1, 2019, Dr. Peter Schiefer handed over his position as CEO to Duncan Salt, the former head of sales and service. Schiefer will remain delegate of the board of directors and increase his focus on the strategic development of Wolffkran.
"We have grown immensely … and have reached a point where it is no longer feasible, nor in the interest of the company, for one person to head the executive management, while at the same time fulfilling the duties of the delegate of the board," Schiefer says. "In order to position ourselves best for the future and successfully continue growing our business, we need to enhance our organizational set-up now."
Schiefer will drive and execute future-oriented projects such as the entry into new markets, the implementation of new technologies, and the acquisition of Wolffkran complementary products and services. "I am convinced that a split of the functions is a necessary step on Wolffkran's road to success, and I am confident that we have found the perfect candidate in Duncan Salt to fill the position as CEO," he says.
The appointment of Salt sees a lifting professional, who not only has a proven track record in the industry, but also a profound understanding of Wolffkran and its products, both from an internal as well as an external perspective.
Salt holds a degree in mechanical engineering and started his career in the construction industry with Laing O'Rourke. In 2005, Salt moved on to the tower crane business, first as general manager of the lifting solutions division of Select Plant Hire Company Ltd, and then as director and general manager of HTC Plant Ltd, a UK supplier of tower cranes, operating a fleet of some 250 Wolffkran tower cranes.
Following the acquisition of HTC, Salt joined Wolffkran in August 2015. Initially heading the international sales team, he was promoted in January 2017 to take overall responsibility for sales and service alongside a position on the executive management board. "Duncan brings an extensive network and a wealth of experience to his new position and shares the Wolffkran DNA with us," Schiefer explains.
"My goal is to drive the symbiosis between lifting services and crane technology. We are uniquely placed at Wolffkran, and through a greater emphasis on our common goals, we will position Wolffkran at the forefront of our industry setting benchmarks in service, quality and innovation," Salt says. "I am thankful for the trust and confidence placed in me by Peter and my colleagues, and I look forward to taking on the opportunities and challenges that come with the position."