Edwards Uses Goldhofer Modular Transporters for South Florida Mega Transport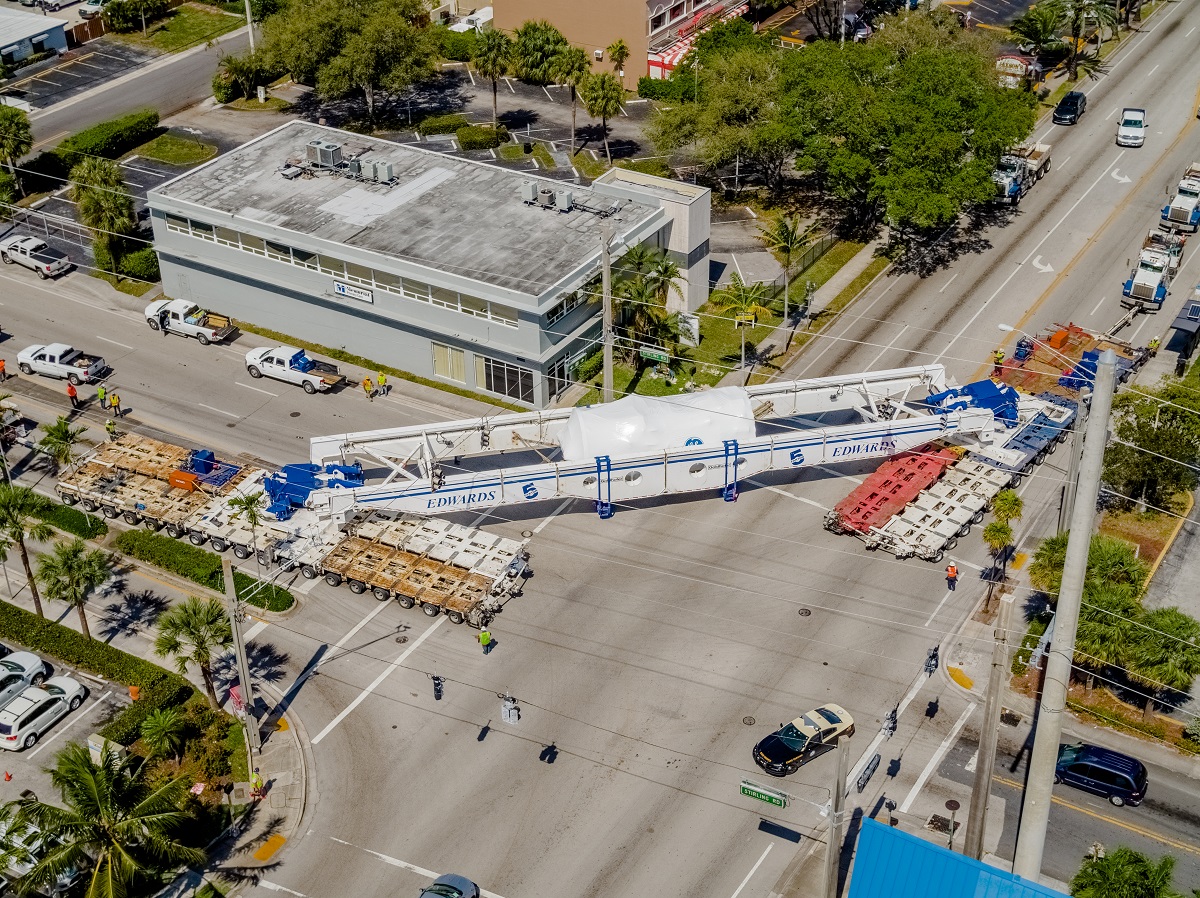 June 21, 2020 - Edwards Moving & Rigging recently used creative load support and Goldhofer modular transporters to move two turbines and generators weighing up to 947,988 lbs. 12 miles from Fort Lauderdale, Florida to a power plant 12 miles away.
The move involved picking each load from a barge and then transporting it over streets and highways to the power plant.
The biggest challenge on the project was staying below 18' height limit on part of the route.
Loading the turbines and generators directly on top of the modular transporters would've made the loads taller than the 18' limit, so Edwards came up with a creative solution.
The Shelbyville, Kentucky, heavy-haul company used its Faktor 5 high girder bridge, made by Goldhofer, and its large pool of Goldhofer heavy-duty modules to move the loads while staying less than 18' high.
"With this equipment and our highly experienced team, handling this transport was almost a routine job for us," said Tobias Epple, director business development for Europe at Edwards.
The use of the Faktor 5 girder bridge made it possible to support the transformers and the generators between the front and rear module combinations so that they sat low enough to travel under bridges. A 5.9' vertical stroke enabled the load to clear roadside obstacles.
In addition to traveling under some bridges, the loads also had to travel over others.
The bridges to be crossed reached as long as 1,148'. They were not a problem for the team or for the equipment.
Edwards placed the girder frame on two identical groups of modular transporters, each 18 axle-lines long and two units wide. The length of the transporters and number of axles distributed loadings so that axle loadings stayed withing the legal requirements.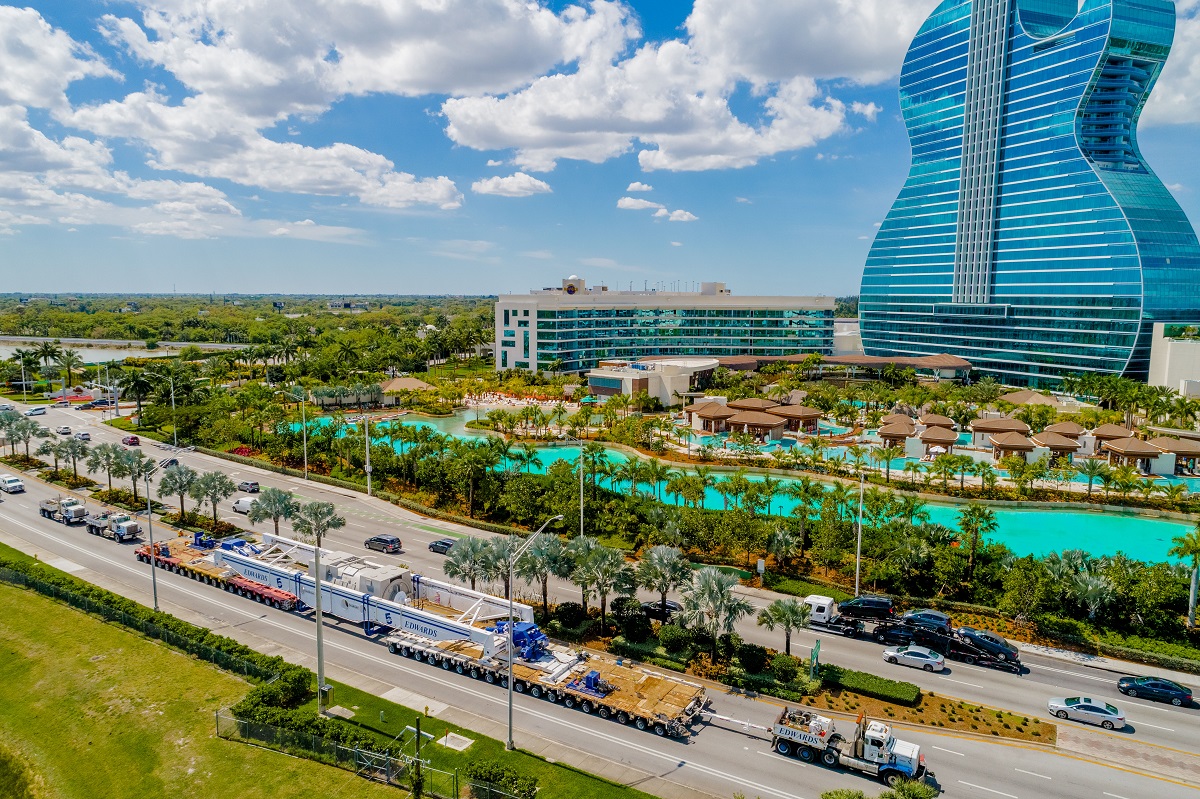 With a transporter arrangement and load weighed a total of 1,877,157 lbs., stretched to just under 335' long, measured 20.7' wide, and stood 17.4' high.
Negotiating 90° bends was a challenge, but the transport equipment's design and the transport teams coordination covered the 12 mi. easily.