Empire Crane Delivers Demag AC 130-5 to Hegarty's North Jersey Crane Services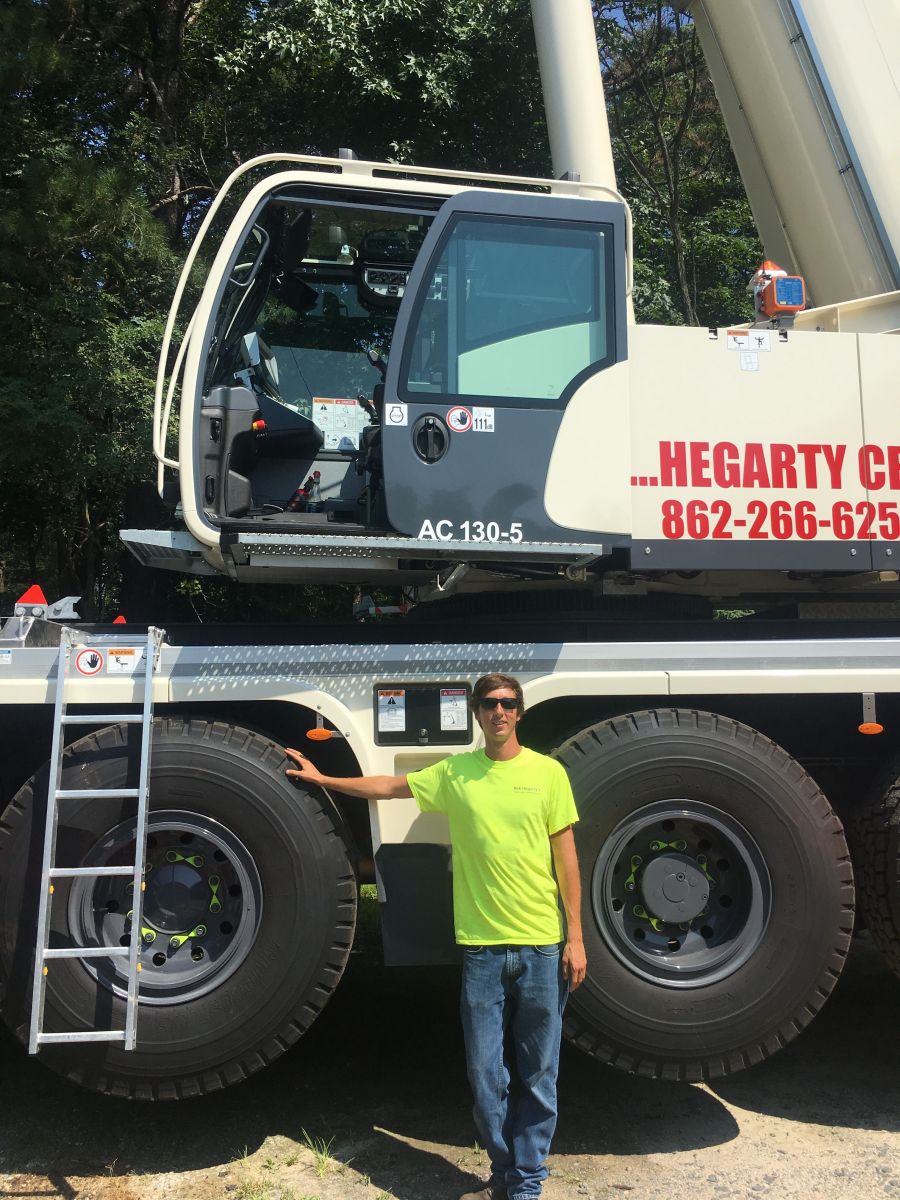 September 5, 2018 - Empire Crane Company, N. Syracuse, N.Y., recently delivered a new Demag AC 130-5 to Bob Hegarty's North Jersey Crane Services LLC, Landing, N.J.
Hegarty's chose the AC130-5 because the crane's capacity and reach expand Hegarty's operating capacities and because the new model updates its fleet. Hegarty's also chose the new crane based on having a positive relationship with the Terex/Demag team.
The AC 130-5's first job took place the first two weeks of August, when it worked at a 157-ft. radius to set trusses for a new apartment building.
The new Demag is currently working on a 205-ft. cell tower project. The AC 130-5 can lift up to 140 tons; features a 196-ft. four-sheave telescopic boom; has 93,000 lbs. of counterweight, and is equipped with the IC-1 Demag LMI system.
Hegarty's also owns several Manitex boom trucks with capacities from 15 to 38 tons, as well as a Demag AC 395.
Catherine Hegarty, owner of Hegarty's, commented on the company's long-standing relationship with Empire Crane owners the Lonergan brothers. She said "it's not our first purchase, and it will not be our last. We love how personal their service is from their New Jersey location. You do not feel like just a number."
Bob Hegarty's North Jersey Crane Services, LLC is a family owned and operated business. Its licensed crane operators erect steel and set wood trusses, HVAC units, cell towers, wireless communication equipment, supporting tree service, and more. They are available 24/7 and also provide trucking, rigging, and storage.