Felling Trailer to Hold 7th Annual Trailer for a Cause Auction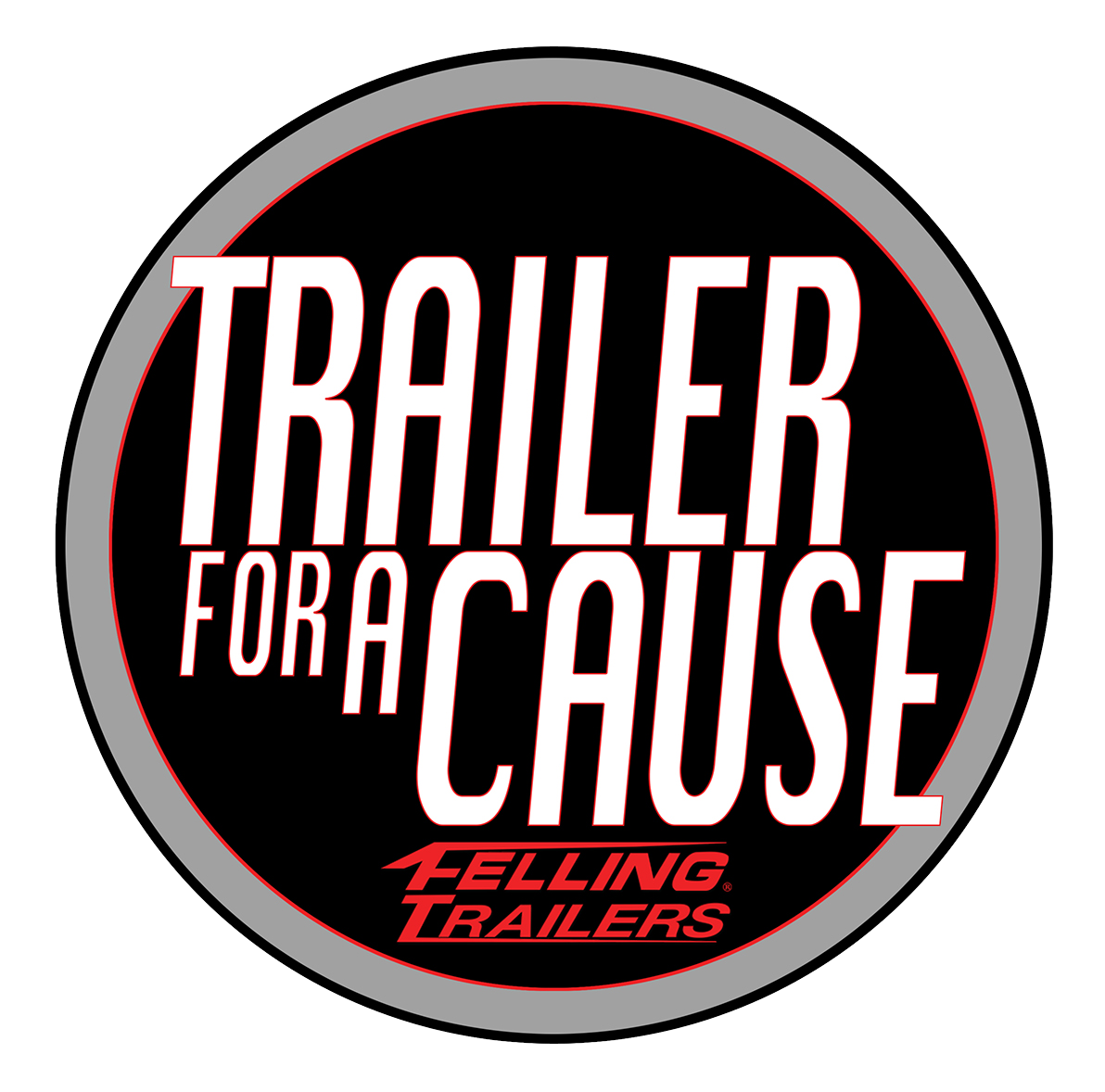 August 27, 2019 – Felling Trailers Inc. is conducting its seventh annual online auction of an FT-3 drop deck utility trailer to benefit a non-profit organization. This year, Felling Trailers wants to generate awareness about childhood cancer, with the research funding and resources that Children's Cancer Research Fund (CCRF) has to offer those individuals and families it affects.
Children's Cancer Research Fund is a national organization dedicated to curing childhood cancer by investing in the most effective research, collaborating with talented minds, inspiring and educating advocates worldwide to take action, and supporting families.
Felling Trailers manufactured and painted one of its most popular trailers CCRF's signature grey color that displays the CCRF emblem and will auction it online for eight days at the end of September. Several Felling Trailers' suppliers have joined in to support CCRF through the sponsorship of the trailer build, from lighting to tires, to paint. The 2019 Trailer for a Cause sponsors are Trans-Texas, PPG Industries, Dexter, Sealco, Peterson, Industrial Wood, and Demco. One hundred percent of the winning bid will benefit the Children's Cancer Research Fund.
Felling Trailers will kick off the auction on Saturday, Sept. 28 at CCRF's Time to Fly 5K walk that takes place in St. Paul, Minnesota, at Como Regional Park. The CCRF FT-3 utility trailer will be on display at the day-long event along with auction information. The auction will run for eight days and will be "live" until Saturday, October 5 at 12:00 PM CST.
The online auction can be viewed at www.felling.com/our-company/trailer-for-a-cause/. Arrangements to be made for pick up at Felling Trailers' manufacturing facility or delivery (freight extra).
For more information about Children's Cancer Research Fund, visit childrenscancer.org.