Felling will Auction Trailer to Benefit Ovarian Cancer Alliance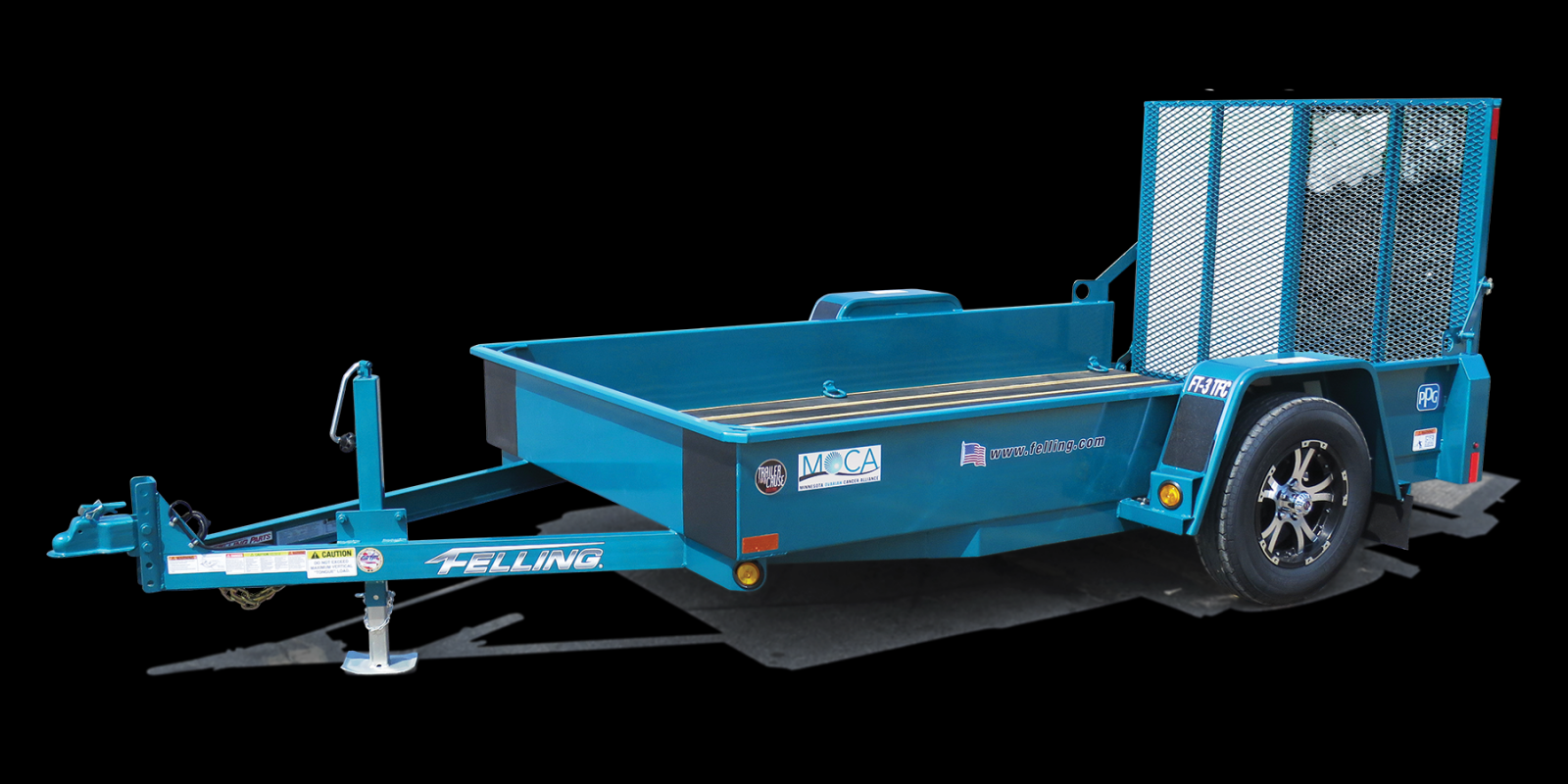 September 5, 2018 - From Sept. 15-21, 2018, Felling Trailers Inc., Sauk Centre, Minn., will conduct its sixth annual online auction of an FT-3 drop deck utility trailer to benefit a non-profit organization.
Felling wants to bring awareness of and support to those individuals who take part in and benefit from the events and services provided by the Minnesota Ovarian Cancer Alliance (MOCA). To do that, Felling manufactured one of its most popular trailers, painted it MOCA's signature teal color, and decaled it with the MOCA emblem.
The trailer will be auctioned online for seven days in September. Taskmaster Components donated the wheels/tires, and PPG Industries donated the custom metallic teal paint for this trailer and cause. One hundred percent of the winning bid will benefit the Minnesota Ovarian Cancer Alliance.
Felling Trailers will kick off the auction at the HOM Teal Strides MOCA 5K walk/run in Edina, Minn., on the Sept. 15. The MOCA FT-3 utility trailer and the auction information will be on display. Along with the MOCA FT-3, Felling will bring more than twenty runners, including Felling team members, their families, and community members who want to support MOCA through its 5K event.
The auction will run for seven days and will be "live" from Saturday, Sept. 15 at 12:00 PM CST until Friday, Sept. 21 at 12:00 PM CST. The online auction can be viewed at https://www.felling.com/our-company/trailer-for-a-cause/. Arrangements to be made for pick up at Felling Trailers' manufacturing facility or delivery (freight extra).