First Tadano GR-1000XLL-4 in Mexico is Now on the Job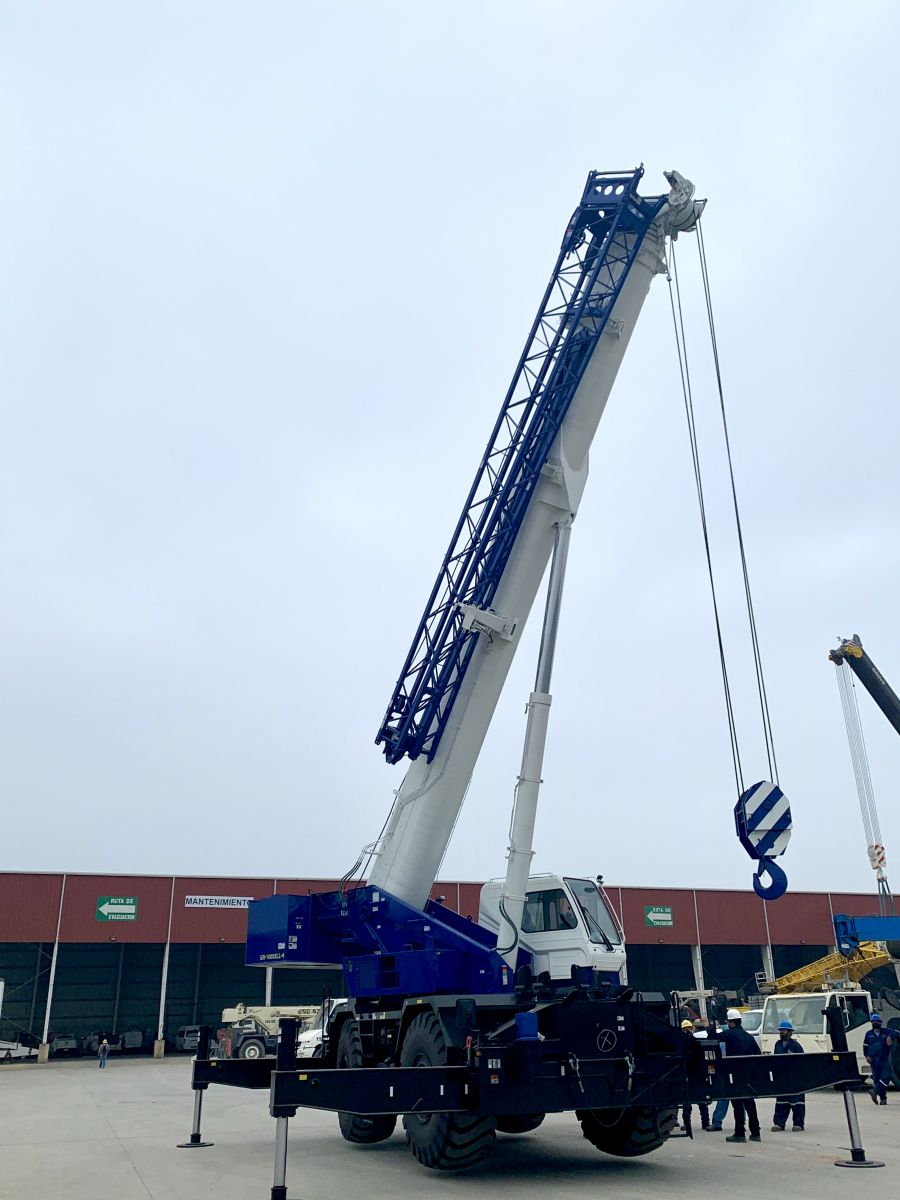 Oct. 6, 2021 - Tadano America Corporation has delivered its first Tadano GR-1000XLL-4 in Mexico to ESEASA Construcciones, one of nation's largest crane companies.
The GR-1000XLL-4 features a longer boom of 167.3', compared to the 154.2' boom of its predecessor, the GR-1000XL-3.
It is the first Tadano rough-terrain crane to have the "Smart Counterweight" system that enables the counterweight to have two mounting positions, which increases the load chart by up to approximately 20% throughout 360°.
The counterweight is also self-removable, making the 99,800-lb. crane (without counterweight) easier to transport.
These features, along with Tadano's deep history of reliability, are why ESEASA Construcciones chose the GR-1000XLL-4 for its high-stakes projects where downtime is not an option.
ESEASA Construcciones' GR-1000XLL-4 will initially be used in a major refinery construction project in southeastern Mexico, where the company has been contracted to perform all on-site lifting.
The GR-1000XLL-4's 280-hp, dual-compliant Cummins EU Stage V / Tier IV B 6.7 diesel engine will lift beams, hold components in place for installation, and help assemble large crawler cranes, in addition to civil construction work.
The GR-1000XLL-4's redesigned cab with improved visibility and comfort was also a major selling point for ESEASA Construcciones.
The GR-1000XLL-4 features the new 20-degree cab tilt function, which helps to reduce operator fatigue when operating the crane for long periods of time, and the cab instrument panel shape, height, and angle of the glass face have also been modified.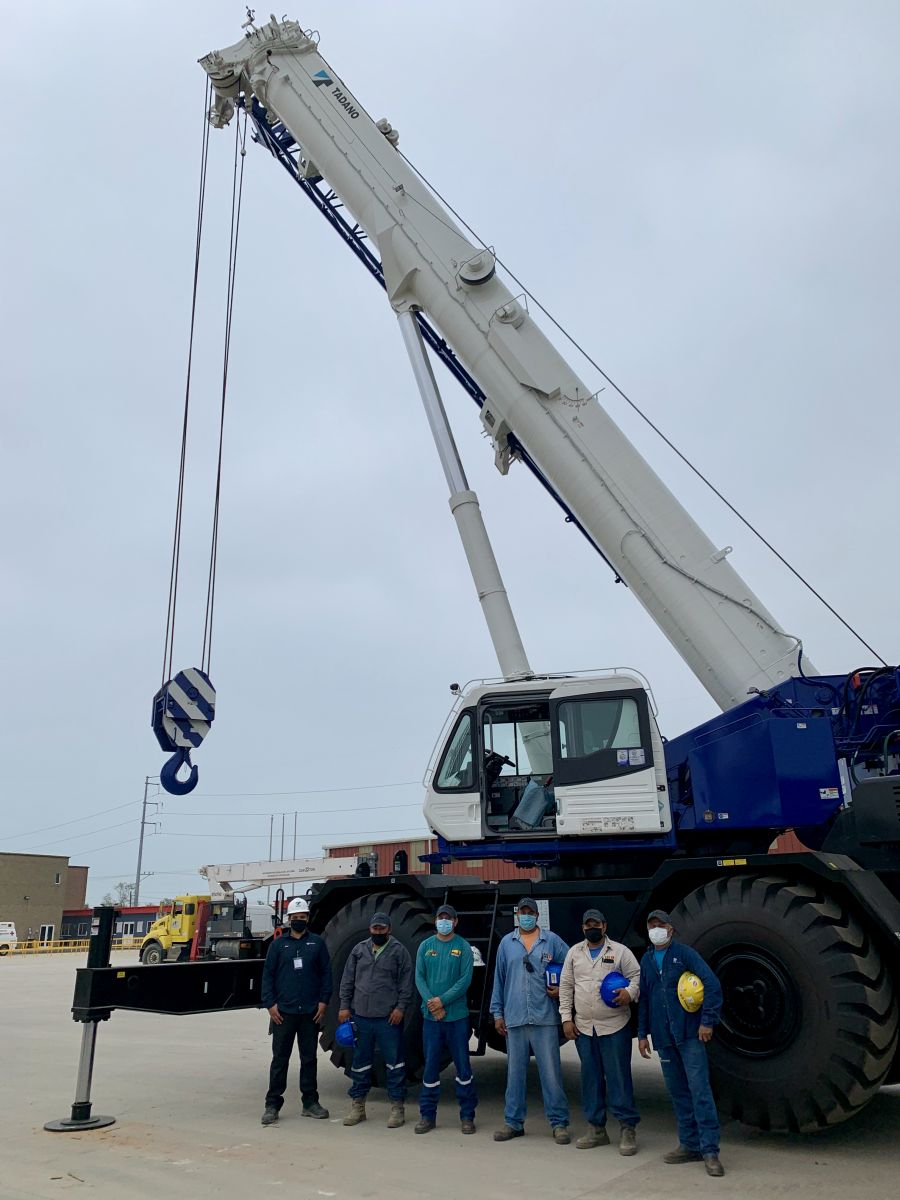 The new cab also features USB connectivity, an improved air conditioner, cup holder, twin sunshade, and can be accessed with a three-angle hand pull step ladder. The GR-1000XLL-4 also uses the new generation AML-E2 crane control system and Tadano's proprietary "Smart Chart" is also on-board, allowing the crane's work performance to be maximized.