Fleet Representatives Can Still Register Early for EUFMC 2023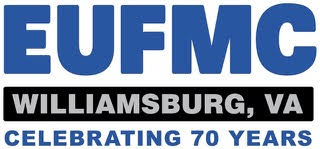 Dec. 12, 2022 - Fleet professionals from electric utilities, electrical contractors, utility co-ops, tree-care operations, municipalities, and telecoms can still register early for the 2023 Electric Utility Fleet Managers Conference (EUFMC), scheduled for June 4-7, 2023, at the Williamsburg Lodge and Conference Center in Williamsburg, Virginia.
Any fleet that uses utility equipment can reach out to the EUFMC to receive an invitation.
The best ways to get registration information are visiting the EUFMC website, www.eufmc.com, emailing executive director Ann Brown-Hailey at abrownhailey@eufmc.com, or calling the EUFMC conference office at 757.220.1795.
Plans for the 70th anniversary EUFMC conference include:
· Driving Safety, Sustainability & Technical Expertise, the EUFMC educational program with a focus on finding solutions to fleet management challenges, featuring presentations by fleet executives, manufacturers and industry experts
· Roundtables where fleet representatives and suppliers exchange information and discuss mutual challenges, find solutions and develop best practices
· A Drive-Through utility equipment demonstration and an equipment show that is the site of more than 60 displays
· Special Activities, including tours, golf outings, events for spouses, and more. (Fees for golf are covered for fleet professionals attending the conference.)
EUFMC fleet attendance continues rising nearly 10% annually.
In 2022, a record 157 representatives from companies operating utility equipment, including 70 first-time attendees, were at the conference.
Connect with EUFMC on LinkedIn to stay up to date on conference news.