Former SC&RA VP of Transportation Doug Ball Passes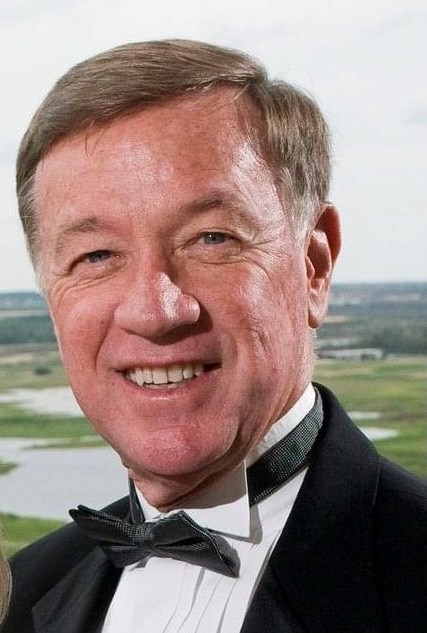 March 30, 2021 - Doug Ball, former SC&RA vice president of transportation, passed away unexpectedly at age 77 on March 16 in St. James, North Carolina, from a stroke.
Ball built a 13-year career at the SC&RA after he had retired from a long and distinguished career in the U.S. military and federal law enforcement.
After graduating with ROTC from the University of Montana, he joined the U.S. Army and served in Vietnam as a company commander. He then joined the FBI as a special agent, and retired in 1995 as director of the National Drug Intelligence Center.
Ball then joined SC&RA and built his second career by serving for 13 years as the organization's vice president of transportation, before retiring in 2014.
During his tenure at SC&RA, Ball advanced the organization's agenda on many transportation and permitting issues, including increased limits on tridems and trunnions; increased nighttime and weekend travel allowances; increased 46,000-lb. tandem weight limits in multiple states; and better port access and egress for members.
He worked with NTSB, FMCSA, and other industry partners to respond to an NTSB recommendation on improving pilot car operations through improved training and communications. This work started SC&RA's more aggressive position of helping to improve pilot car operations and communications between the motor carriers/drivers and pilot car operators.
Ball brought a humor and personality to industry events and had a profound impact on those with whom he worked. He is missed.
Ball is survived by his wife of 55 years, Janet; their two daughters, Tasha Virostek, and Allison Ball; four grandchildren: Angela Dugan, Meghan Virostek, Luke Virostek, and Michelle Virostek. He was predeceased by his grandson, Jeffrey Virostek.
For anyone who would like to honor the Ball's memory, the family asks that, in lieu of flowers, donations be made to the Jeffrey Virostek Fund. Due to COVID restrictions, Ball's family will hold a private funeral service.