Goldhofer Opens New Facility in Florida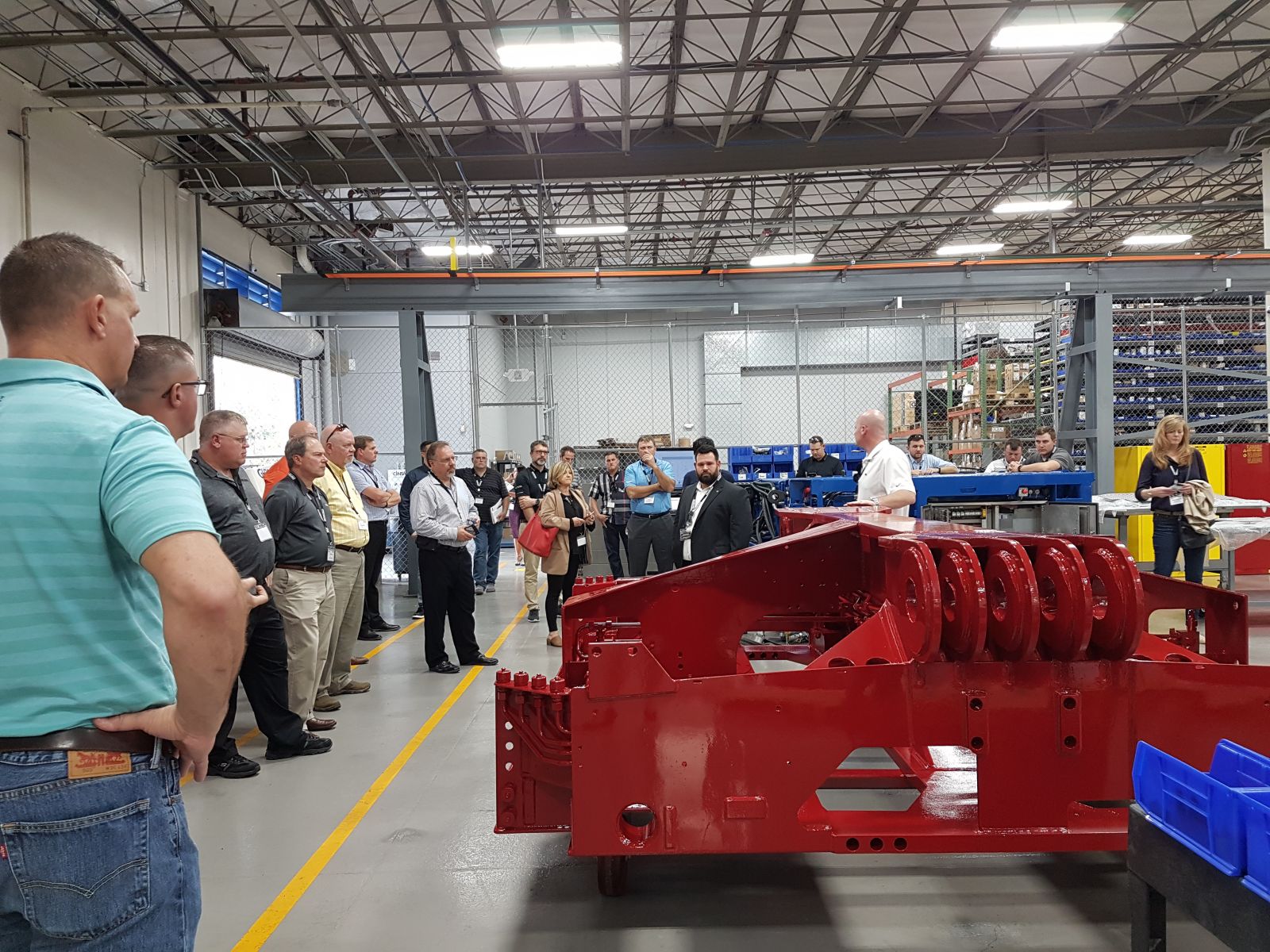 At the beginning of November, Goldhofer held an open house event for trade customers to unveil its new U.S. facility in Miramar, Florida.
"For us, it is a logical next step to respond to the dramatic increase in demand for our transport and airport solutions on the American continent with a comprehensive service offering on the ground covering spare parts, maintenance, repairs and overhauls," says Lothar Holder, CEO of Goldhofer AG.

On Nov. 5, Stefan Kohler, vice president sales, Goldhofer, John Biagi, CEO of FliteLine, and Holder welcomed more than a hundred visitors from the heavy haul and specialized transportation industry from all over the U.S. to the official opening of the facility.

Following short presentations by Goldhofer and FliteLine and product presentations featuring the latest vehicles for the U.S. market, visitors had an opportunity to check out the premises. Demonstrations of the STZ-VL3 and STZ-P9 lowloader semitrailers and the PST/SL-E heavy-duty modules also took place.

Goldhofer will now have a vehicle overhaul facility in the U.S. as well as a spare parts store that will slash delivery times for Goldhofer parts.

"We are delighted that our direct presence in the USA will enable us to make even faster direct contact with our customers and interested parties. From spare parts shipments to on-site servicing and overhauls, our customers can benefit from the expertise of our team and from the faster response made possible by handling all processes here on site," says Kohler. "This saves our customers time and money."