HBC-radiomatic Inc. Expands Kentucky Facility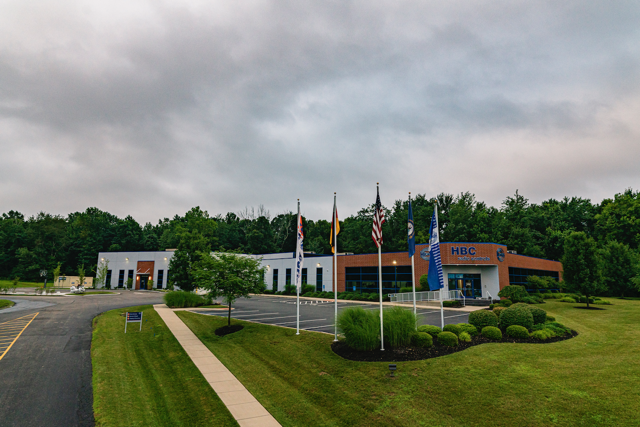 August 29, 2019 - HBC-radiomatic Inc. has completed a landmark expansion project that has added an additional 13,000 sq. ft. of floor-space to its Hebron, Kentucky, facility.
The remote control manufacturer will hold an invitation-only open house event on Sep. 20. The event will include a presentation by the general management of HBC-radiomatic GmbH, who will reflect on the company's 70 years, including the progression of the U.S. subsidiary over its 21 years in the Cincinnati area.
HBC is expecting 150 people to attend, including a contingent from Germany, various HBC subsidiaries, and North American customers and partners.
Jeff Allan, CEO of HBC-radiomatic Inc., said: "As the market demand for HBC's radio controls has continued to strengthen, the primary purpose of our expansion was always to improve the responsiveness and flexibility for the growing needs of our valued partners and users. And while the construction program created some natural disruptions to the company's operations, the Hebron team applied a tremendous amount of extra time and effort to reduce those effects on our customers. Today, we are completely focused on optimizing local production, expanding technical support and services, and now have the infrastructure and resources to support these goals."
The expansion provides warehousing and operational space to more than double the throughput from each of the company's key departments, and HBC is in the process of completing the deployment of several additional service/repair and system assembly/production islands. Allan noted that these are planned to become fully operational by the end of the year. Furthermore, a new product showroom is being built for customers to get hands-on experience with the manufacturer's product lines, which will be ready for the open house event.
Allan added: "As we have significantly increased domestic assembly, and as there are no signs of this activity slowing, the expansion also provides truck dock facilities for easy loading/unloading of volume, palletized parts, and system shipments. We are also very pleased to highlight that the expansion includes a dedicated service entrance for those customers requiring immediate technical product support."
It's been a decade since HBC started construction of the purpose-built Hebron facility, adjacent to the Cincinnati/Northern Kentucky International Airport (CVG). The site was selected due to its expansion potential and, even now, the company has enough land for significant additional growth.
Allan said: "While other manufacturers continue to offshore product support, we will maintain our focus on increased domestic capacity and services. These latest measures have already resulted in tangible improvements to local product availability, even as we continue to expand the scope of products and services being provided domestically."
He added: "The expansion demonstrates stability and security for our market, and we appreciate the patience and support of our customers throughout the process. As the vast majority of the radio control systems we sell are being fitted to new machinery by OEM's or integration partners, continuity of supply to those businesses is critical, as is the local flexibility to ensure we can grow and adapt as the needs of our customers shift."