Hiab Upgrades Jonsered Recycling Cranes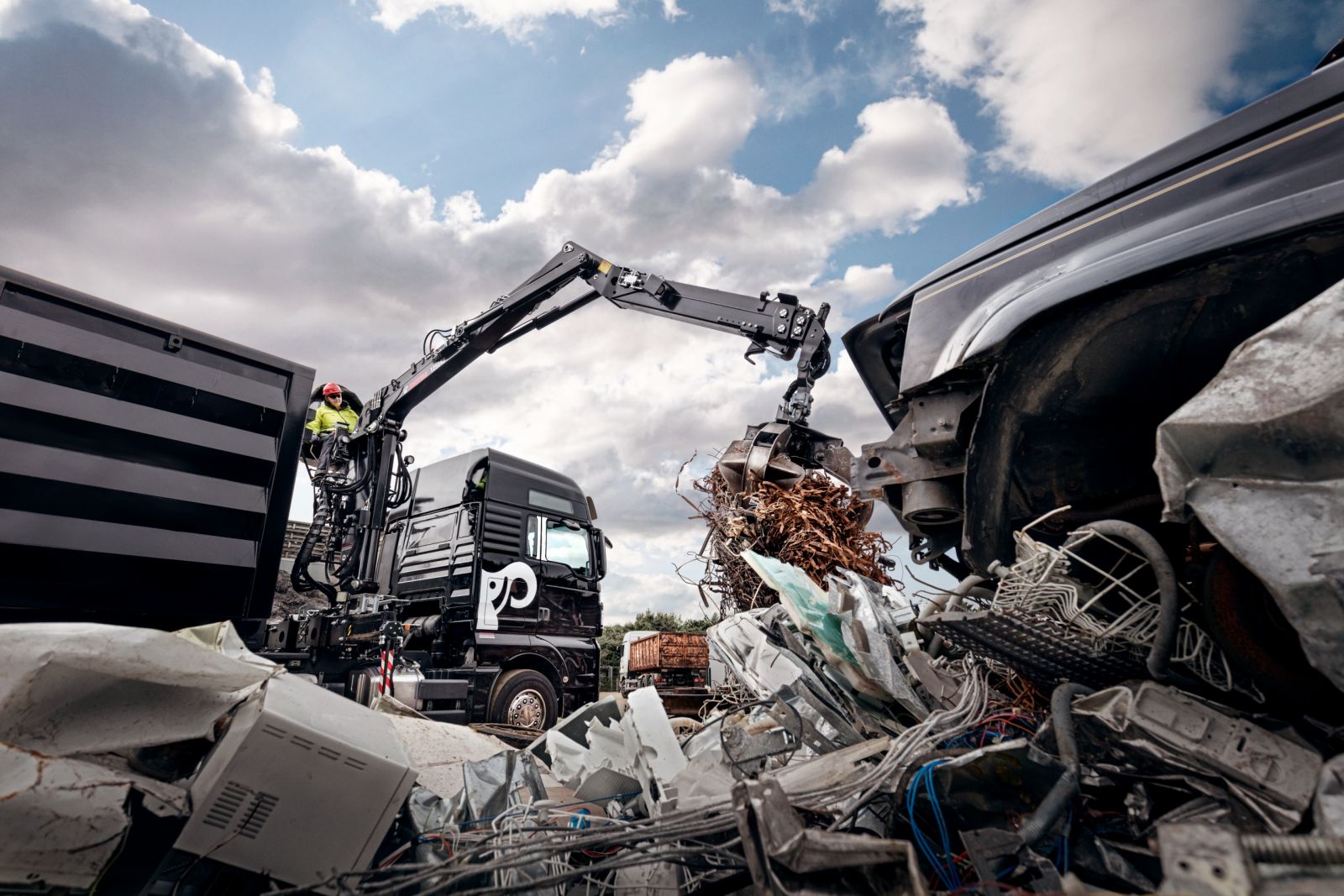 September 19, 2018 - Hiab, part of Cargotec, has upgraded and is relaunching its line of Jonsered heavy-duty recycling cranes. Hiab launches the updated line at the IAA 2018 exhibition in Hanover, Germany, September 20-27, 2018.
The newly updated Jonsered recycling cranes is part of Hiab's comprehensive offering for waste and recycling applications.
Hiab offers six models of Jonsered recycling cranes ranging in capacity range of 72,238 to 11,725 lb.-ft. (10 to 16 ton-meters). The Jonsered recycling cranes and the Multilift hook lift can be combined into a remote-controlled unit for easy, efficient operation.
Jonsered recycling cranes are known for durability and productivity, as well as for features that deliver long equipment life.
Two new safety systems, Safety+R and Safety+RS, let customers choose the most suitable option. Safety+R includes all essential safety features. Safety+RS offers additional features for more efficient and convenient crane operation.
Hans Ekman, Hiab's vice president of Loglift and Jonsered forestry and recycling cranes, says that the company develops cranes that can endure heavy, intense load cycles; long hours of continuous operation while delivering high performance, efficiency, and sustainability.
Hiab says sustainability is central to its long-term business strategy, so Jonsered cranes are designed to reduce customers' CO2 footprint. Cranes may be configured with a hydraulic system that prolongs hydraulic oil life and reduces fuel consumption by up to 20% during crane operation. The pre-treatment and paint system is environmentally sound. Certified steel is used in the products, and the cranes are 95% recyclable. Jonsered recycling cranes can be fitted with cyclone tanks for better fuel economy, and they are compatible with using environmentally friendly hydraulic oil.
The newest additions to Hiab's Jonsered recycling range are the Jonsered 1250RZ and Jonsered 1500RZ. The 1250RZ is lightweight, compact, and has a shorter boom so it can fit onto smaller vehicles.