IMT Displays Battery Powered Telescopic Crane, New Controls at Work Truck Show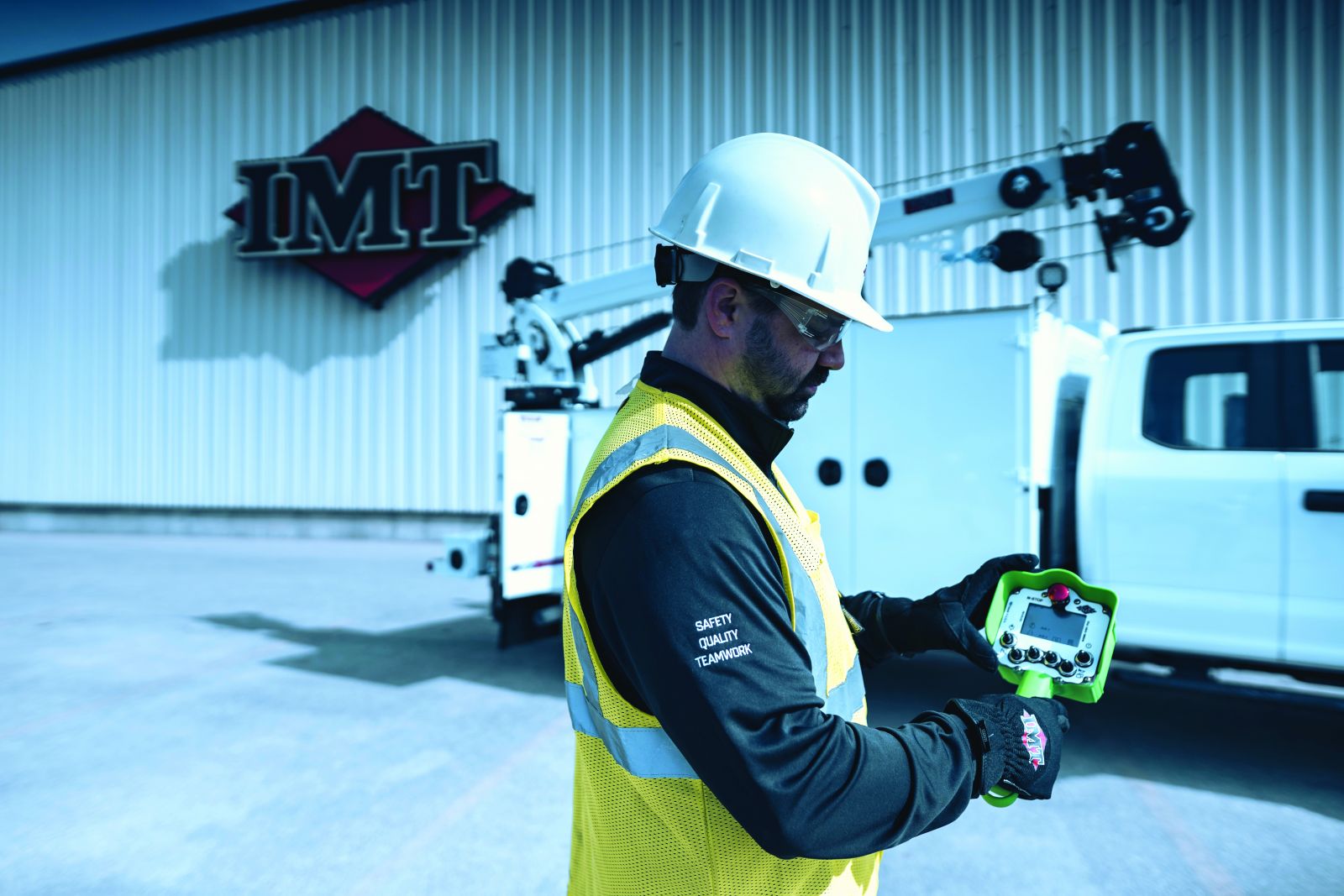 March 8, 2022 – Iowa Mold Tooling Co. Inc. (IMT) is displaying a battery powered hydraulic telescopic crane and compressor package as well as the IMT CMD.CTRL system at Work Truck Week 2022, North America's largest work truck event.
The show is going on at the Indiana Convention Center in Indianapolis March 8-11. IMT is in booth 3139.
Battery Powered Crane and Compressor
IMT is offering the first-to-industry battery powered hydraulic telescopic crane and compressor package. Powered by a Vanair EPEQ power system and ELiMENT battery, it lets users power their hydraulic crane even when their vehicle is off. The crane and compressor package operates like a traditional PTO and pump setup, meaning there is no need for a full re-engineering of the hydraulic equipment to use the benefits of electrification.
"IMT is proud to offer industry-leading products that are designed and engineered to meet the needs we are hearing directly from our customers," said Tom Wallace, sales manager at IMT. "The electrification of our hydraulic crane and compressor system is no exception. Our customers are facing stricter emissions standards and tighter margins — electrification solutions help them use less fuel and minimize vehicle wear and tear, ultimately helping their bottom line."
IMT CMD.CTRL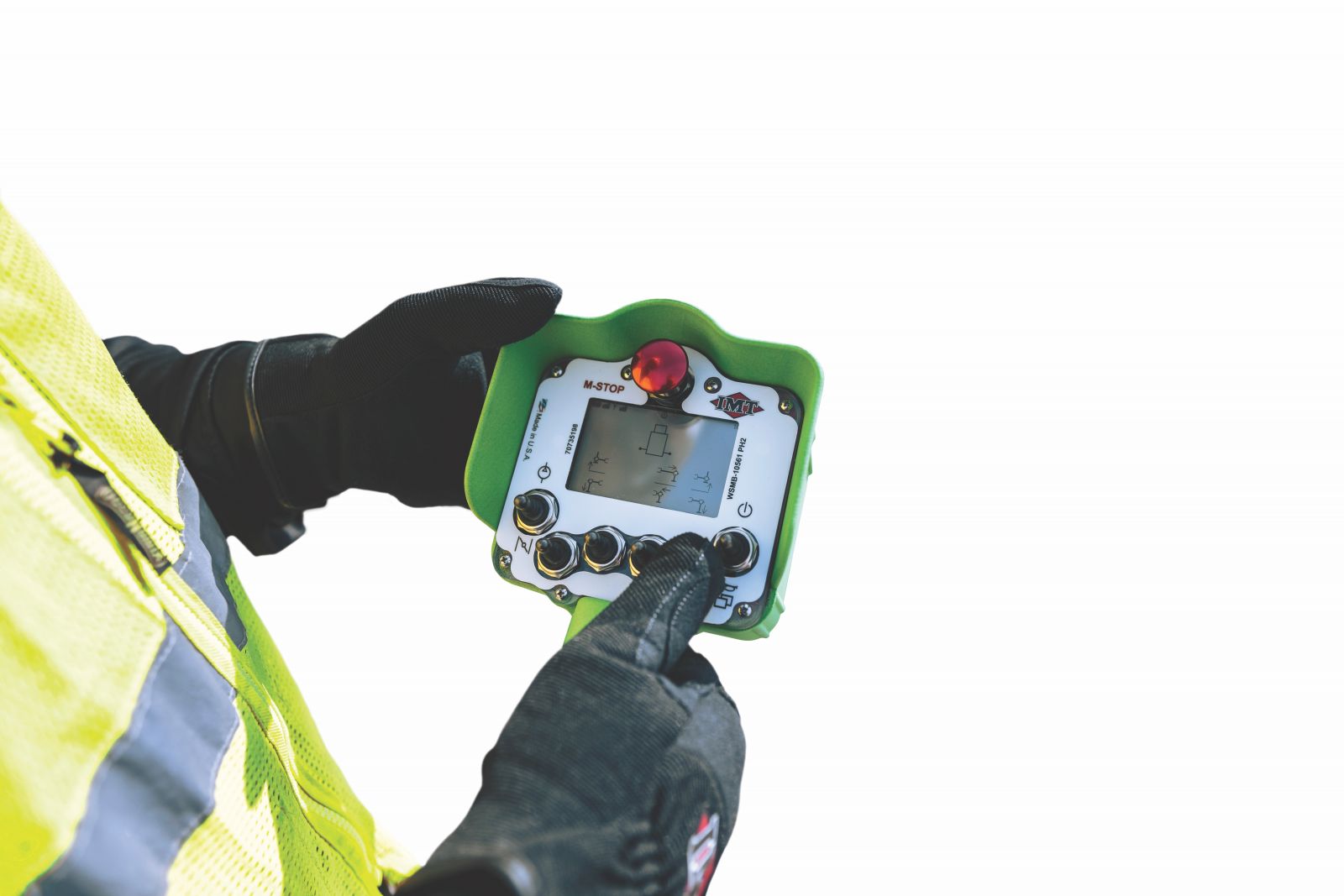 IMT's latest patent-pending control system comes standard with the IMT Dominator mechanics trucks and combines strong, reliable hardware with flexible, intuitive software to give operators a productive, user-friendly experience.
Core components of the new system include convenient cab controls, service body compartment controls, and the wireless remote-control system.
Operators will be fully equipped to handle crane and body operation remotely. The patent-pending IMT CMD.CTRL system is a the leading control platform. It can operate a crane, stabilizers, lights, compressor, and auxiliary equipment from the wireless controller.
"The latest control system from IMT is taking the industry standard to a new level by enabling all components in our Dominator trucks to be operated remotely from the same system," said Wallace. "The system provides a one-stop-shop for operators and provides the safety, productivity and reliability they deserve."
Features:

An advanced Load Moment Indicator (LMI) provides the operator real time load and safety information.
The crane, body and compressor wireless remote control allow operators to operate all functions remotely.

Operators can customize multiple operations, including flood lights, compartment lights, etc.

An IP67-rated crane compartment display and remote-control modules ensure protection from the elements.


Improved, remote and easy-to-understand diagnostics help with troubleshooting.