Jaso to Present New Crane at ConExpo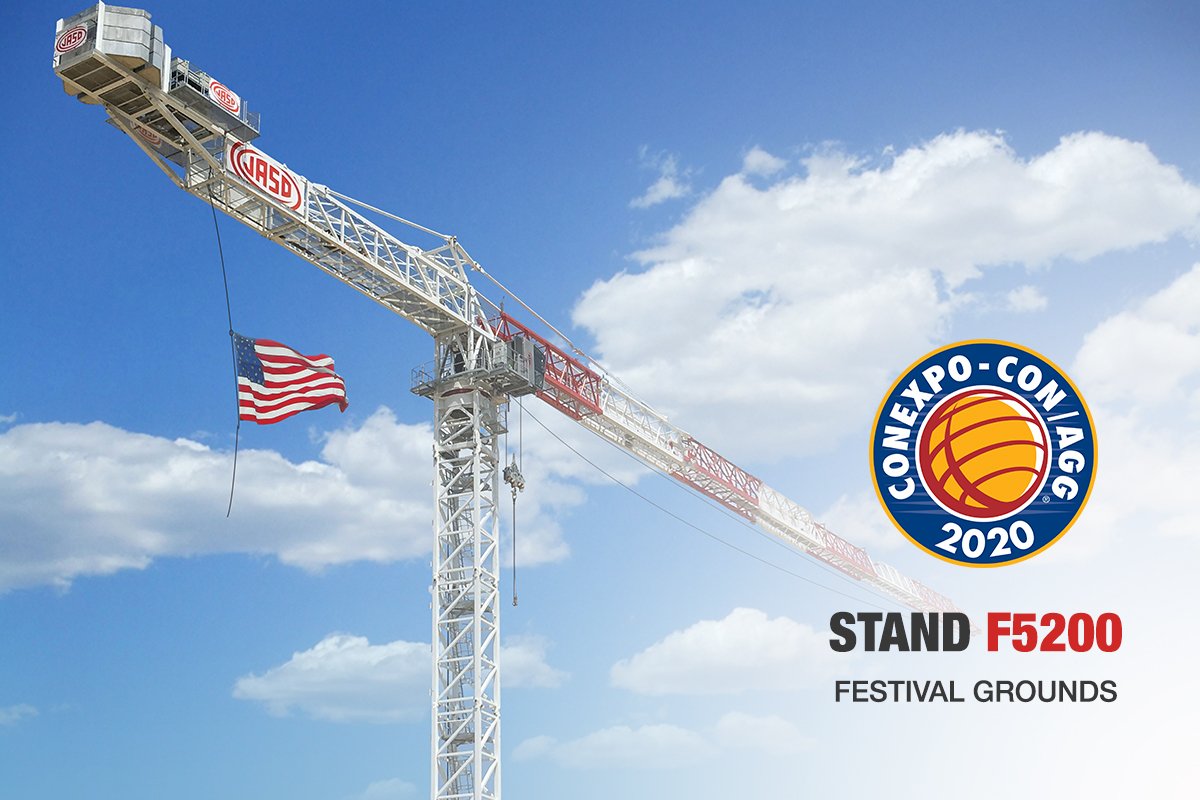 March 3, 2020 -- Spanish tower crane manufacturer Jaso plans to unveil its latest innovations at the ConExpo-Con/Agg tradeshow March 10-14 in Las Vegas.
One of the stars of Jaso's exhibit at stand F5200 will be the new-to-North-America J265PA, a crane that stands out for technical features such as:
• Advanced clamp brake system on luffing
• Optional secondary brake on hoist mechanism
• Reduced 30'6" out of service parked radius
• Highest performance levels on moment
• High performance and high speed winches up to 1,200 fpm
• Free-standing height to 311'8" with Jaso's new TSP24 towers
The J265PA has done well in markets such as the UK, Australia, and Korea, so Jaso believes it could also become very popular in the United States, thanks to its 19.8-U.S.-ton maximum capacity, 196' maximum horizontal reach, and 2.42-U.S.-ton jib-tip capacity.
Jaso also plans to offer information about its Smartlink telematics' ability to let customers remotely monitor the crane and be apprised of any relevant event. Smartlink also provides an analysis of their use of cranes.
In addition, Jaso will talk about the J780PA and the J780PA.64, which are already in service at several construction sites and delivering very good results.
The company also plans to go into more detail about the J1400 tower crane, which is getting good reviews, and about its J800.48 tower crane, which Jaso says offers impressive technical specifications and is ready to be launched onto the global market.