June 26 Webinar will Educate About RUD Products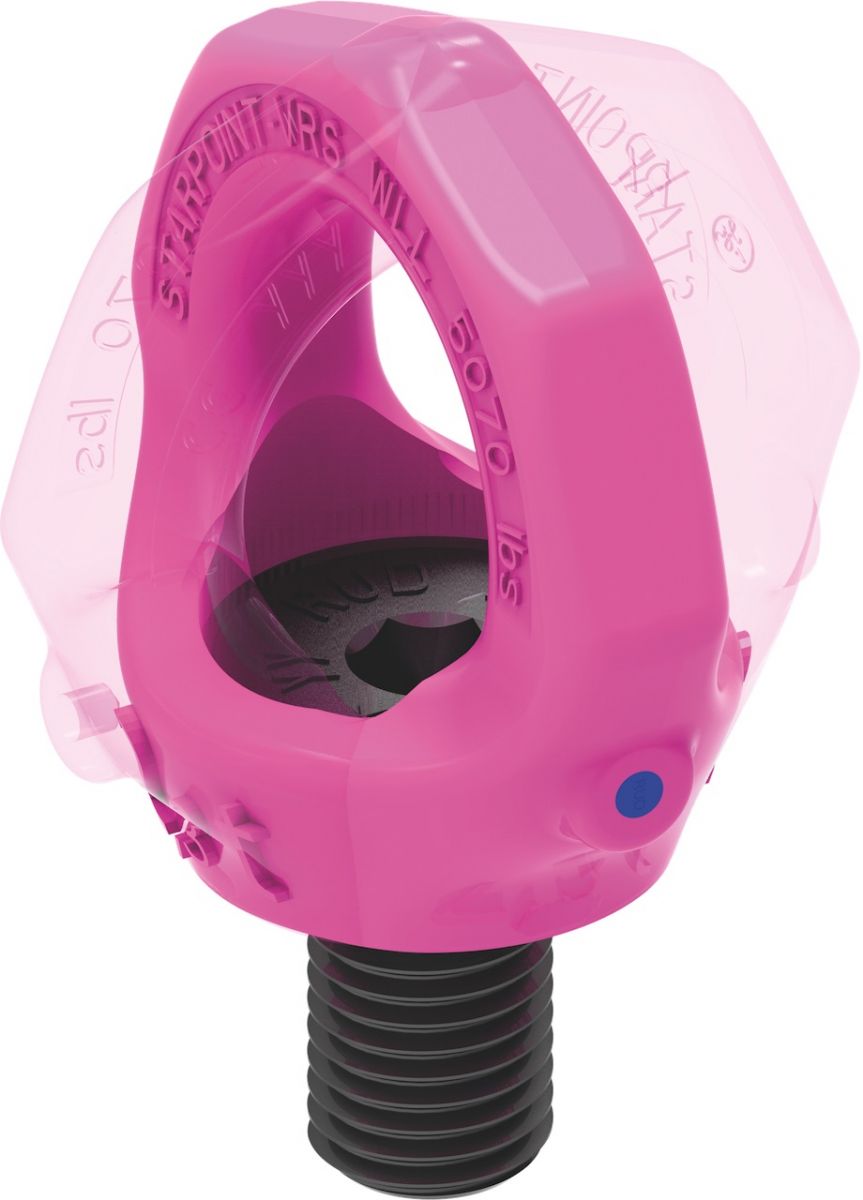 June 24, 2020 - This Friday, June 26, the Caldwell Group Inc. will hold a free webinar to educate attendees about its RUD products.
For more than two years, Caldwell and the RUD Group have united their sales and marketing activities in North America for material handling and lifting devices.
The series of webinars, currently delivered every two weeks, has been launched primarily to help educate Caldwell distributors during the coronavirus lockdown. However, the success of sessions on center of gravity and, later, Renfroe clamps meeting ASME BTH (below-the-hook) Design Category C, has proven the timeless value of such engagement with partners.
Jay Schroeder, regional sales manager at Caldwell, said: "As much as we enjoy the face-to-face interaction with our customers, for our safety and theirs this is the best avenue. Our audience differs each time. Some sessions are heavy with distributor salespeople and fewer end users. Other times it is reversed. We always enjoy teaching people new and old about what Caldwell can do to help them. We try to focus on what advantages Caldwell has over our competition without being intrinsically commercial."
Presenters and topics vary widely. This week, Schroeder himself will give an overview of the RUD partnership and outline what makes the German manufacturer one of the world's leading lifting point and chain suppliers. He will also examine the products' features, including the RUD Ring Schraube (VRS) machined eyebolts that are used to replace standard eyebolts that have to be de-rated for angular lifting.

Delivered via WebinarJam, the session will also showcase RUD's most popular lifting points and what makes them stand out from alternative products.
The webinar can be accessed via a link, and once participants are registered they can login live or revisit the content at a later date. A live chat function enables attendees to ask questions during the webinar. Questions can also be submitted retrospectively.
As the webinar series continues into July, Caldwell will deliver content on a diverse range of subjects including the Dura-Mod Modular Spreader Beam, a versatile, lightweight alternative to fixed and multiple point below-the-hook solutions up to 250-ton capacity; the TLC (turning, locking, curved surface) vertical and turning clamp, designed for lifting and turning single curved plate or pipe from horizontal to vertical and vice versa; ASME, the American Society of Mechanical Engineers; and more.
Schroeder added: "It is important that every session is as value-adding as possible for the audience. Before each webinar we get a few of our factory representatives together and practice the presentation to make sure we do not need to change anything or that we have left something out. We feel it is important that we do it right the first time, so practice is necessary."
To register for this week's webinar—'Who is RUD and What Does RUD Offer?'—click here.