Kito Crosby Unveils New Branding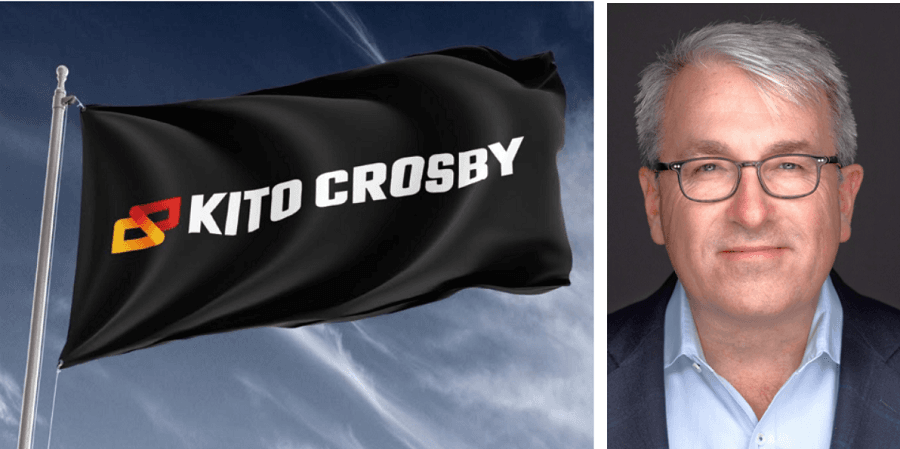 Oct. 16, 2023 – Kito Crosby has unveiled new branding, including a new logo, to represent the combined company that was formed in January of this year when KITO Corporation and The Crosby Group merged to create a stronger organization that unites the best of both companies.
"We are thrilled to unveil our new brand, a symbol of our two legacy businesses combining as one team with a single mission and vision," said Robert Desel, CEO of Kito Crosby. "This corporate identity serves as the focal point for all of us as we come together to best serve our valued channel partners and end users."
The brand embodies a dedication to reliability, innovation, safety, and quality.
Kito Crosby supports customers with a wide range of products and services used to make lifting, rigging, transporting, and securing operations safer and more efficient.
The new brand fortifies the company's position as a one-stop solution provider for all lifting needs.
While unveiling the new brand, Kito Crosby has also launched a new mission, vision, and corporate values for the company's 4,000 employees.
The corporate brand serves as an umbrella for Kito Crosby's leading product brands, such as Kito, Crosby, Harrington, Gunnebo Industries, Peerless, and others.
The product brands remain unchanged, and Kito Crosby will continue to invest in them for a safer and more productive lifting and securement industry.
"The unveiling of our new brand, mission, vision, and values marks a pivotal moment in our journey," continued Desel. "With this strong corporate identity, our portfolio of powerful product brands can flourish – continuing to build on our long-standing legacy of pioneering technologies and solutions. We are proud to join together with our employees, channel partners and the entire industry to 'raise your world.'"