Knuckleboom Crane with Grapple Saw Gives Arborist an Advantage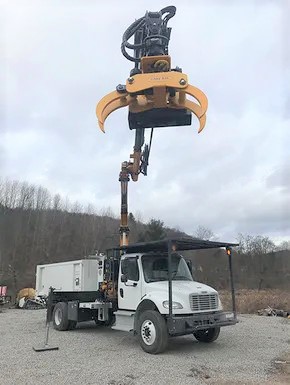 Feb. 13, 2022 - When Joe Pipitone founded Top Notch Tree Care right after he'd graduated from college in 2009, the certified arborist quickly identified the pillars on which he'd build the Northern Pennsylvania business, which is headquartered in New Milford.
He knew that professionalism and productivity would be important, but in an industry that is inherently risky, safety was his top priority.
"We were a small residential tree-care company, and we started small with what we had — nothing," Pipitone said. "But, we were always focused on safety and productivity. It was really important to me that in everything we did, we focused on safety number one."
Improving Productivity and Potential
As his company grew, Pipitone sought ways to increase productivity while keeping safety front and center. He segmented and evaluated the tasks his team performed daily, looking for a way to mechanize them.
To achieve this goal, Pipitone purchased an Altec Heartland knuckle boom mounted grapple saw. It revolutionized the way his company does business. Working with Altec Capital, Altec's single-source solution for financing, Pipitone established a payment structure that let him buy the truck and knuckleboom crane while planning for the business' seasonal ebbs and flows.
Initially, Pipitone and his team were excited to have the truck-mounted knuckleboom crane with grapple saw take down trees. Once they started using it, they quickly realized that the rig brought many additional benefits. Because of the crane's reach, materials could be moved directly to a staging area, skipping a stop altogether.
"If it was a muddy lawn and we were set up on the driveway, we could reach the tree and skip all the nonsense and put it down in the middle of the driveway," Pipitone said. "We realized this truck was going to help us move material and aid in logistics in a way we didn't even recognize at first."
Benefits Beyond Business
The crane's benefits also reached beyond workday.
The increase in productivity let Pipitone's team wrap up jobs faster. That gave Pipitone more time to meet with customers for quotes and, most importantly, allowed him to spend more time with his family.
"I come home more refreshed because I haven't been put through the wringer doing a project," he said. "I get to help cook dinner, or relax with my baby, or go fishing, or go for walks. Even if it's just two hours a day, that's a lot, and it adds to my quality of life."
A former wrestler and coach, Pipitone taught many of his wrestlers the importance of finding an edge over opponents. For Top Notch Tree Care, that advantage is the Altec Heartland.
"For many years, our competitive advantage was our safety protocol and the fact that we took our jobs very seriously," Pipitone said. "Within the last three years, this truck has become our competitive advantage. It's been able to diversify what we do, how we do it, and why. It's given us a leg up on our competition."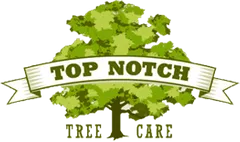 Altec's knuckleboom cranes come in a variety of configurations, with a maximum lifting capacity of 5,500 lbs. Operated by a radio remote control, the Altec Heartland product line lets operators work outside of the drop zone with a clear line of sight.
The four models offer maximum hook heights from 60' to 115', maximum horizontal reaches from 49' to 99', and maximum felling diameters from 14" to 16".
See Pipitone's rig in action is here, on YouTube.