LEEA Academy Receives Excellence Award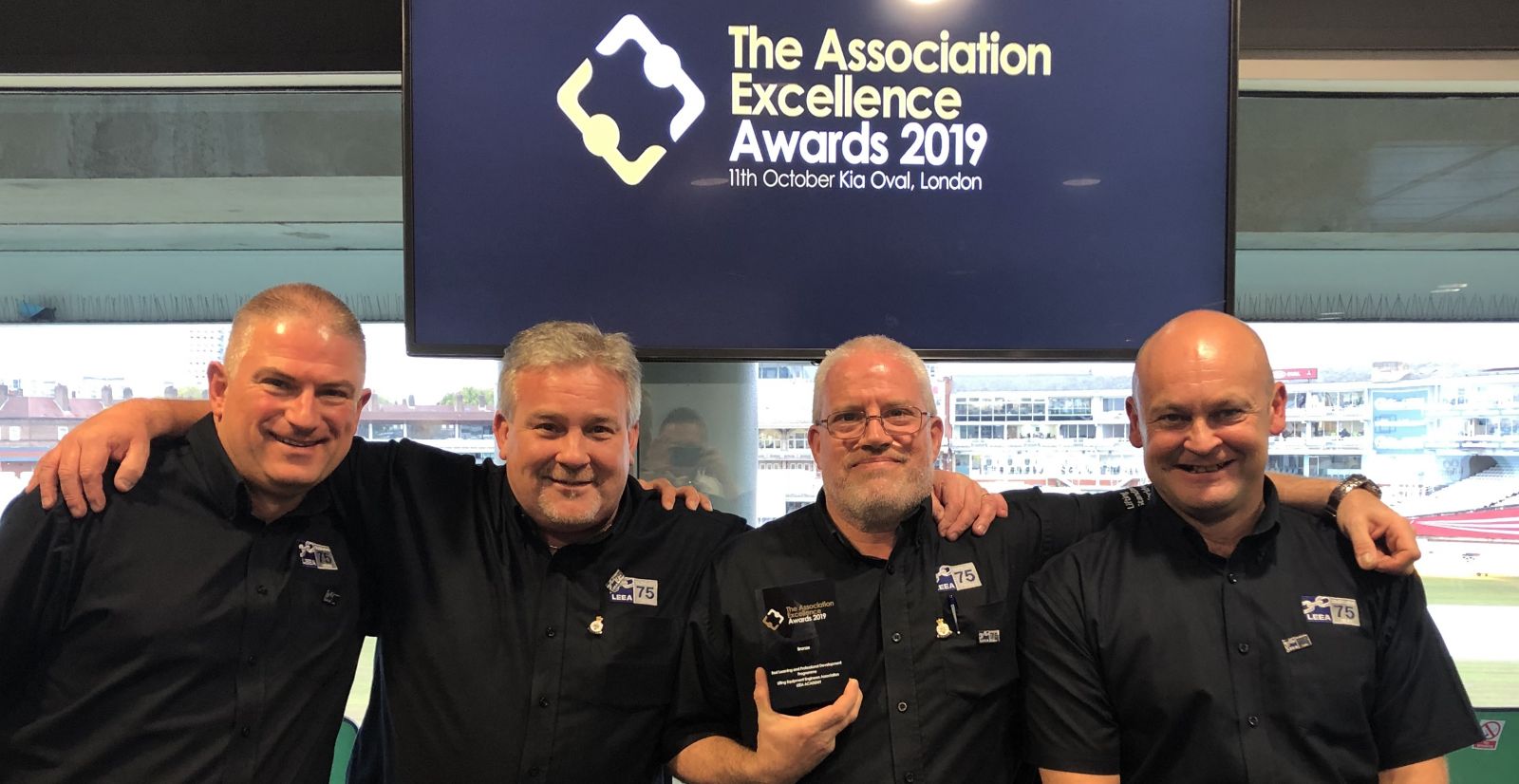 Oct. 24, 2019 - The Lifting Equipment Engineers Association (LEEA) has received a Bronze Award in the 'Best Learning and Professional Development' category at the Association Excellence Awards 2019, which took place in London.

The award recognizes the success of the LEEA Academy, which was launched in 2016 and offers a range of courses designed to raise standards in the examination and inspection of in-service lifting equipment across the world.

Courses are delivered either online, at a member'slocation, or at LEEA's national training school in Huntingdon. In addition, combined training events have been developed to allow members face-to-face learning in order to access a range of studies.

Since the Academy's introduction, over 1,000 qualifications have been issued to LEEA members worldwide.

The judges were looking for a professional learning and development program established by a trade association that responds to the needs of its members and/or a wider circulation. Evidence was sought of innovation, expertise, and success in all areas including:

Strong communication of the program's USP and benefits to the intended audience;

Take-up and enrollment that met or exceeded objectives;

Wider benefits to the industry of the program;

High loyalty retention and referral rates;

Further advancement of the association's aims.



In announcing LEEA as the winner of the Bronze Award, the host of the Association Excellence Awards 2019, author and broadcaster Dominic Holland, stated: "The Awards judges were impressed by an excellent and well-supported submission from LEEA. The LEEA Academy is a first class example of a development program with truly international reach, and the dedication of the LEEA team that delivers it deserves the highest praise."

Andrew Wright, LEEA's deputy CEO, said: "We are very proud to have received this award against strong competition, and I would like to thank the entire LEEA team who, through their engagement, commitment, and support for the LEEA Academy, are helping to raise engineering standards and safety at sites across the world."

Founded in 2014, the Association Excellence Awards reward the achievements of trade bodies, professional membership organizations, and associations. For more information, visit www.leeaint.com.