Liebherr Delivers 40,000th Mobile Crane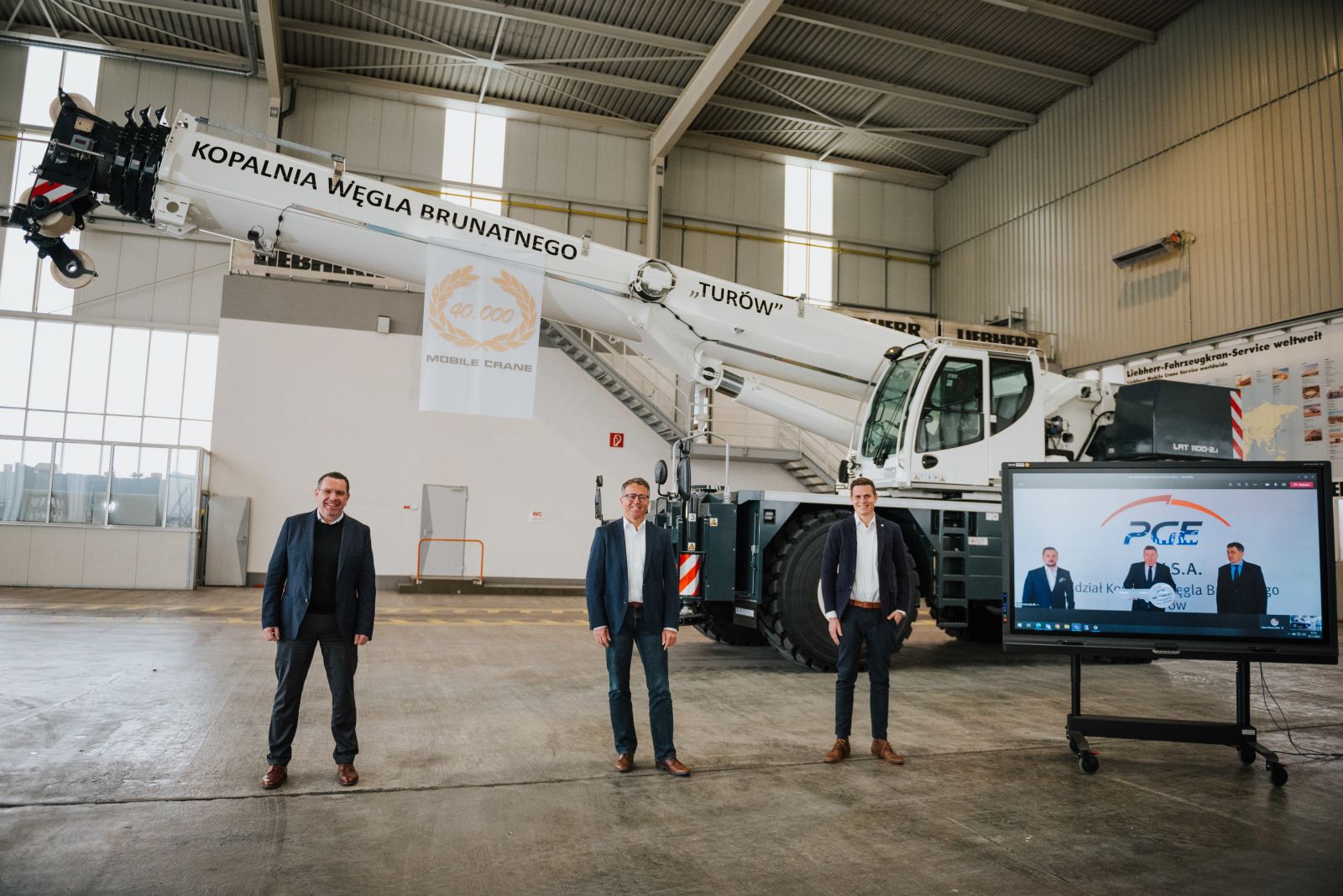 Dec. 1, 2020 – Liebherr has delivered its 40,000th mobile crane.
The milestone unit, an LRT 1100-2.1 110-USt rough terrain crane, went to PGE GiEK, a Polish energy company on Nov. 10th of this year. At the same time, PGE GiEK received the LRT 1100-2.1, the company also took delivery of an LTM 1030-2.1.
Liebherr opened its mobile-crane factory in 1969 and delivered its 20,000th crane in 2006. Number 30,000 followed just eight years later, and the next 10,000 cranes followed in just six years.