Liebherr Strengthens LTM 1750-9.1 Mobile Crane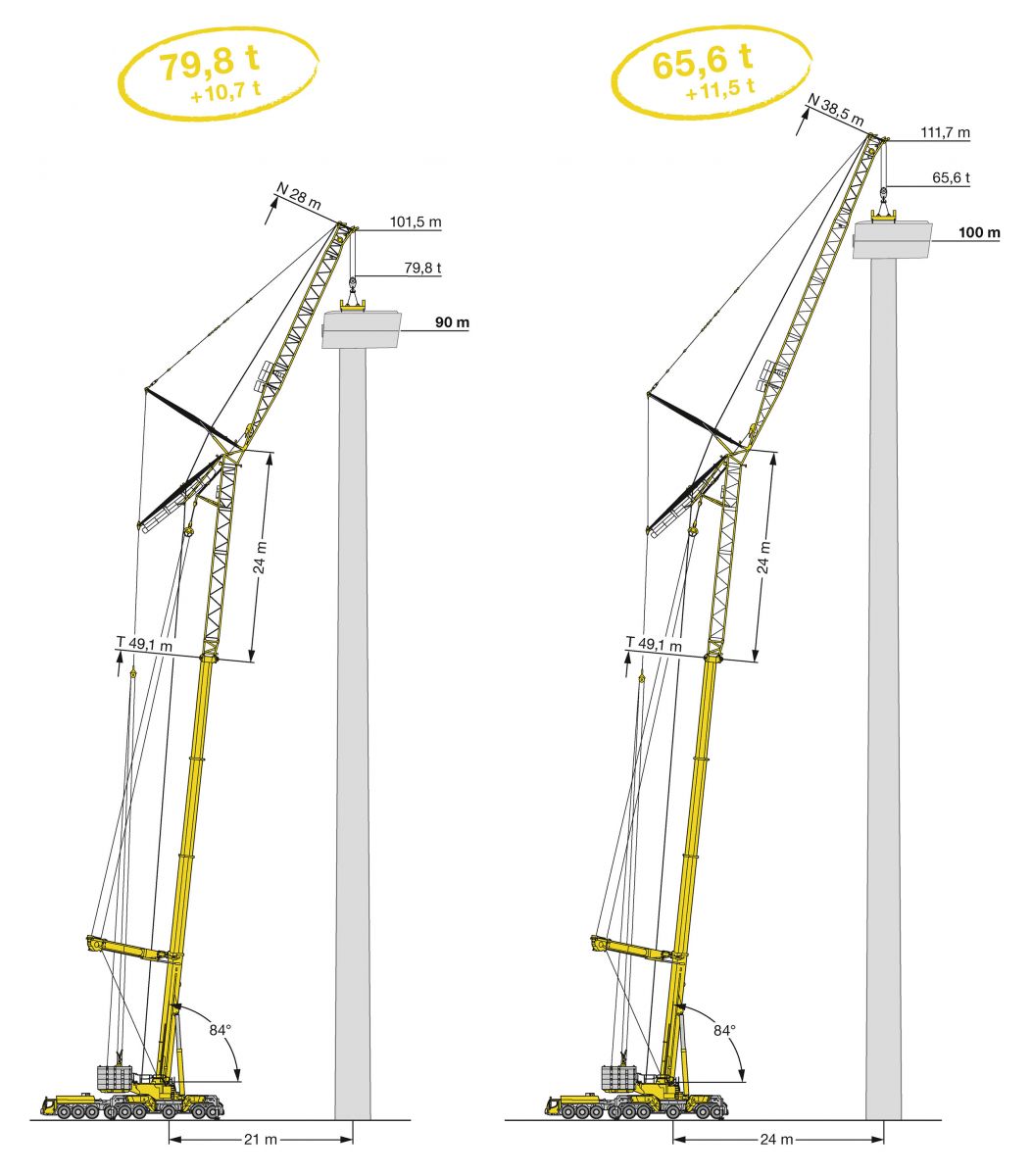 Liebherr has made the LTM 1750-9.1 mobile crane stronger with the use of refined static calculation methods to increase the lifting capacity values across almost the entire working range.
The LTM 1750-9.1 has become an 881-U.S.-ton machine, with the type designation LTM 1750-9.1 being retained. Liebherr has compiled a new luffing jib configuration using existing lattice sections to provide additional capacity increases for wind power applications.
The Liebherr engineers' experience with thin-walled boom profiles has enabled the calculation models and approaches of the Finite Element method to be further refined. Supported by high-performance computers, the real load-bearing structure of the crane is simulated in the static calculation model. The result is that the lifting capacities of the machine are now higher than originally calculated across the vast majority of working ranges.

The new load capacity tables also contain a table with the nominal maximum load capacity of 881 U.S. tons. Operators of the LTM 1750-9.1 now have the possibility to update the crane software with the new tables, and, if necessary, add any additional equipment required.

Thanks to the new luffing fly jib configuration, the LTM 1750-9.1 has moved into a higher load capacity class in the area of wind power applications. So, for example, more than 11 U.S. tons of additional load capacity can be generated for the mounting of wind turbines on 295- and 328'-high towers. The LTM 1750-9.1 is also much stronger in the area of heavy load lifting with typical working radii of 39' to 52'. The gain in load capacity in such applications is in excess of 7.7 tons.

For this model, Liebherr also offers load capacity tables for three wind velocities.