Liebherr to Invest $45 Million in Newport News Plant
March 23, 2018 - Liebherr-International AG, the family-owned company and one of the world's largest manufacturers of construction and earthmoving equipment will invest $45 million to expand its facility in Newport News, Va.
The company, which has been manufacturing and operating in Newport News for more than 48 years, will construct three new buildings on 28 acres next to its current factory. The new facilities will total more than 251,000 sq. ft. and will house Liebherr USA Co.
The expansion will offer space for Liebherr USA Co.'s new headquarters and administrative building, a production and workshop facility, and a warehouse and distribution building.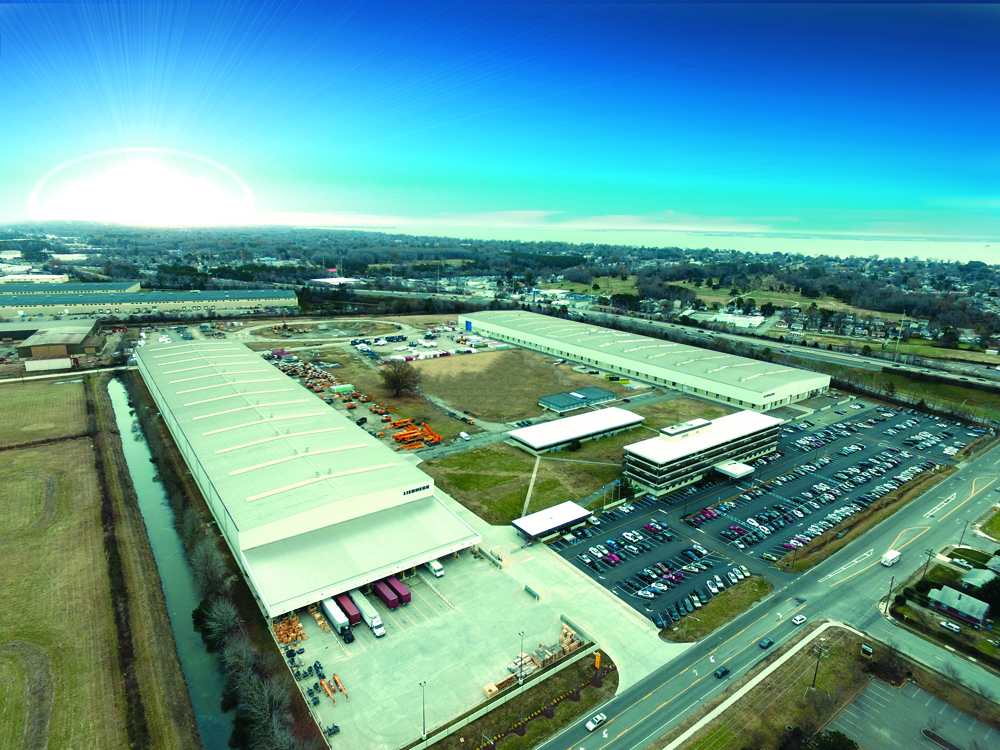 Construction is expected to begin this July and be complete by the summer of 2020.
Torben Reher, managing director of Liebherr USA, Co. said, "Since 1970, our continued success and commitment to customers in the United States has always been at the forefront of everything we have done and continue to do. This expansion underlines our commitment and further strengthens our position in North America to deliver sustainable long-term growth and to offer exceptional and consistent experience to customers across the United States."
McKinley Price, Mayor of Newport News, Va., said: "I am excited that Liebherr has chosen to again expand and grow its Newport News facility. Employing over 400 people, Liebherr is an important industrial employer and has been a committed corporate citizen during its 48-year tenure in Newport News. This $45 million investment indicates confidence in our city as a place to grow and be successful."