Liebherr's First Mobile Tower Crane Turns 70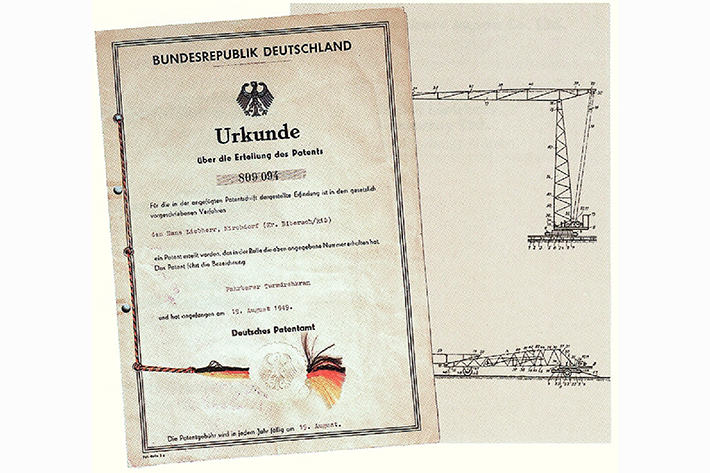 August 20, 2019 – In 1949, the rebuilding process in Germany and Europe was in full swing. The construction workers had to manually load stones, mortar, cement, and bricks from trucks because there were very few cranes and the few that existed were made from iron or cast steel and were extremely heavy.
Hans Liebherr had already worked on an idea for some time: a mobile, powerful tower crane. Liebherr honed his sketches and built the first Liebherr tower crane TK 10, which was easy to transport and could be erected within quickly. Under the phrase "mobile tower crane," Liebherr successfully registered his invention with the German Patent Office, which issued the patent on August 19, 1949. This first machine marked the beginning of the life-long pioneering work of Hans Liebherr, and to this day, represents the cornerstone of the company.
Seventy years later, Liebherr has evolved into an international technology company with 11 product divisions and one of the largest construction equipment manufacturers in the world. The family-run company recently showcased its latest product innovations at Bauma 2019, which included the latest successor to the TK 10: the fast-erecting 125 K crane. The new model has very little in common with the original ancestor apart from the concept of a mobile and powerful tower crane that lifts heavy loads quickly and safely at lofty heights.